At the end of October, 2012, the New Jersey shore, among other places, was devastated by the landfall of Superstorm Sandy, or the "Frankenstorm" as it was nicknamed at the time. Sandy was only a category three hurricane at its worst, but at the time it made land in New Jersey, the combination of a full moon and high tides made the storm surge devastating.
---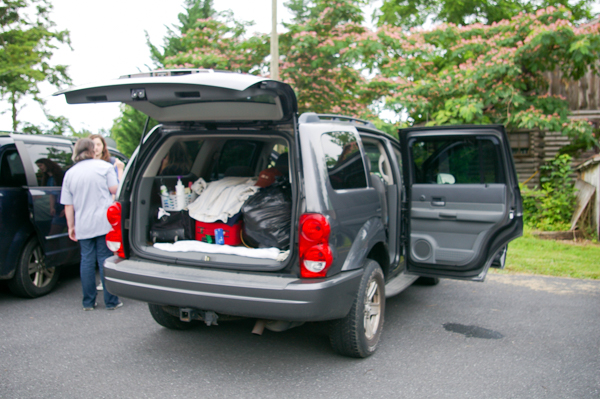 On Sunday, 7 July, representatives of various congregations in the Maury River Mission Community assembled at Fairfield Presbyterian Church for the drive to Point Pleasant, New Jersey where we would help repair damage caused by Sandy.
---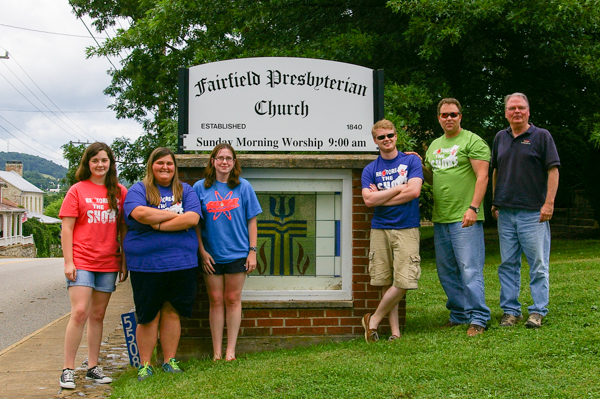 This picture was taken after we returned home.
From left to right are Brett, McKenzey, Chasity, Brad, Carl & Skip representing Timber Ridge & Collierstown Presbyterian churches.
Not pictured are David & Betty Dax, Jim & Suzy Jones, and Mary Ellena Ward representing Lexington Presbyterian.
We may have begun as strangers to one another, but we finished the week as friends and respected colleagues.
---
To keep the pages to a reasonable download size, I've divided the pictures into four general sections:
Return from each section by clicking your browser's back button.
---
Click your "back" button to return to the previous page or click for our picture album.