Many, perhaps most, natural disasters don't destroy everything in their path. (There are exceptions, of course, such as volcanoes and some fires.) Sandy followed the pattern – some neighborhoods were unaffected while others nearby were swept away.
One evening we were given a guided tour of the area to see the harder hit areas. The sights were sobering.
---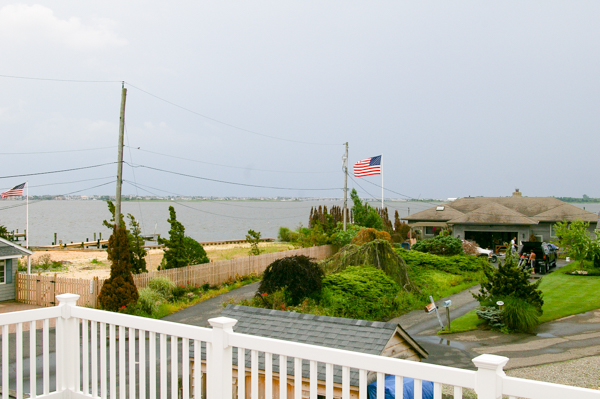 Even within Susan's neighborhood there were variations. The sandy lot seen in this picture taken from her upstairs deck used to be a house. It was too damaged to repair, so it was demolished.
The house on the right is where Susan and her daughter are temporarily living with a neighbor. Although at first glance it looks fine, the interior isn't in mint condition, but it is habitable.
---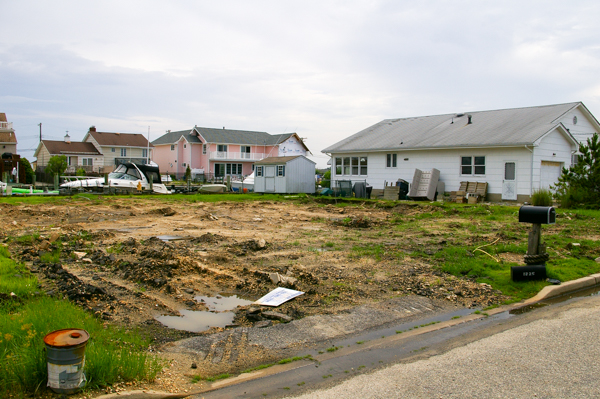 One afternoon Suzy and I took a break and walked around the neighborhood. We found this lot where the house has been demolished. The mailbox, however, has been replaced with a brand new one indicating that the owner is planning to rebuild.
All of the houses in this picture had been damaged and all were being repaired. There were other homes in the neighborhood that looked fine.
In New Orleans after Katrina, residents had to keep their grass mowed to indicate that they would be returning.
---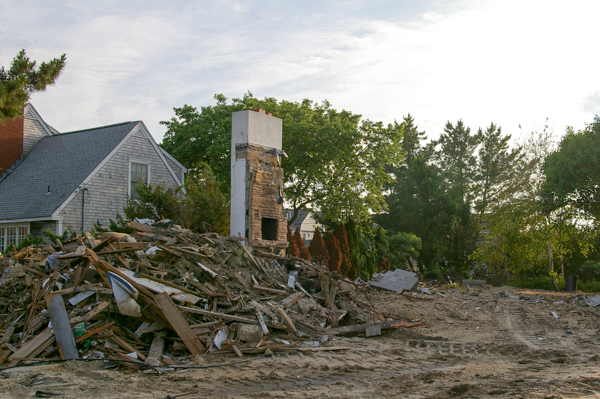 I was surprised to see how many places were still filled with debris. Debris removal was one of the priorities after Katrina, but we saw many places like this and worse.
---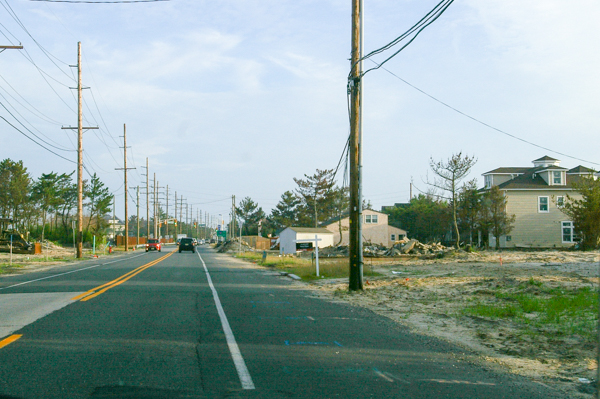 In this area all the houses to the left of the road and many to the right have vanished. Some were swept out to sea. At least there are no piles of debris.
We were told that the "dune" to the left of the road was not there before the storm. It was created by clearing the road, which had been covered with sand.
---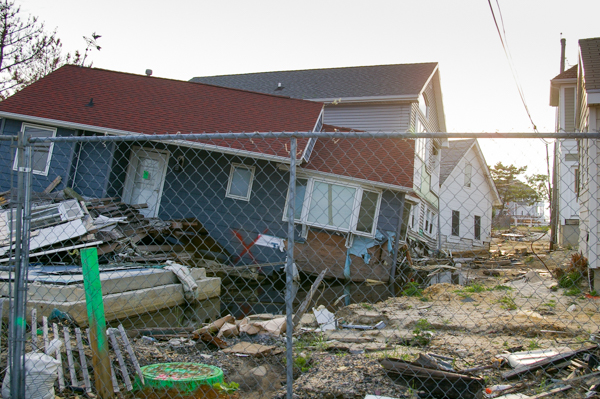 The houses in this neighborhood were lifted off their foundations and slammed around.
Although some areas of the barrier islands are second homes of the rich and famous, neighborhoods like this one were year-round communities of working class folks.
---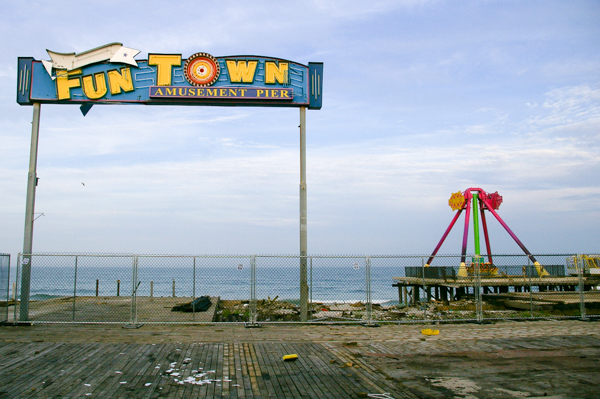 We traveled as far as Seaside Heights to visit the boardwalk. Although the boardwalk itself has been rebuilt and most of the concessions are open, the amusement park is not expected to reopen until next year.
Update: On 12 Sep 13 a catastrophic fire broke out on the boardwalk and destroyed much of what had been either preserved or rebuilt – including the area where this picture was taken.
---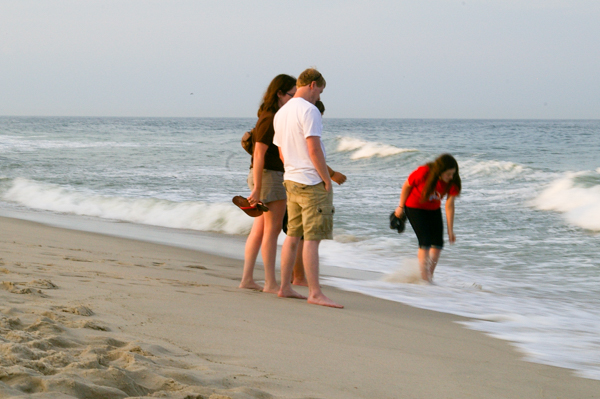 Some of the younger set couldn't pass up the opportunity to wade in the Atlantic. Their report: the water was COLD.
We heard that at most places you have to pay to get on the beach, but we were after six and there was no charge.
---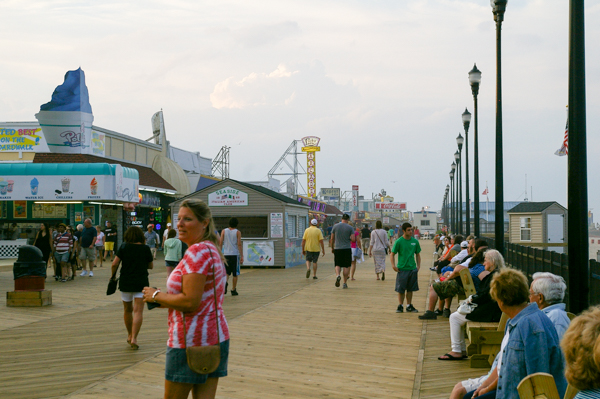 I've never been on a boardwalk and this looked like a good crowd to me. It seems, however, this is very much less than would be expected on a July Thursday evening.
---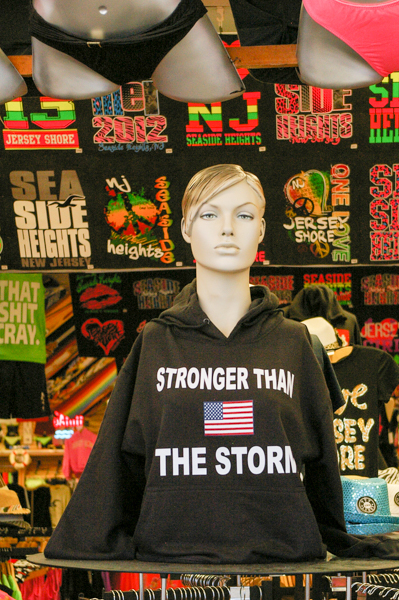 We saw lots of products that expressed similar defiance of the storm. I'm sure the area will come roaring back in time.
Most of our group got "Restore the Shore" t-shirts to bring home. Since I had just taken a couple of dozen superfluous tees to Goodwill I declined to add any new ones.
---
Click your "back" button to return to the previous page or click for our picture album.