A visit to Poplar Forest, Jefferson's exquisite villa retreat outside Lynchburg has been in our sights for many years. By March, 2021, we were fully vaccinated and ready to see some sights after a year of COVID19 lockdown. By chance I checked a long-time wish-list item: Poplar Forest, the retreat designed by Thomas Jefferson with an eye to study and pleasure in his retirement. We signed up for the behind-the-scenes tour with Travis McDonald, Director of Architectural Restoration, for 22 May.
It's been so long since we've been anywhere, that I forgot my camera. The pictures were taken with my cell phone.
---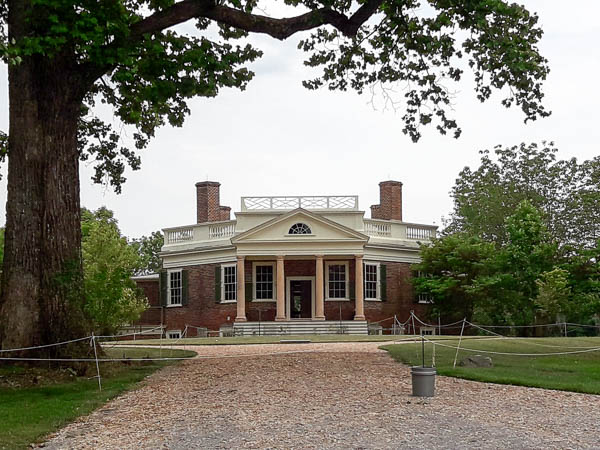 ---
Click your "back" button to return to the previous page or click for our picture album.