The "bird's eye" view of our trip includes one photo from each of our excursions. Much more information is contained in the individual days.
---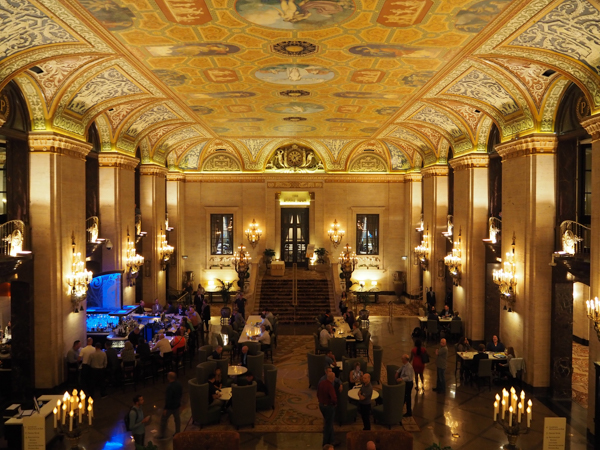 When we decided to spend a few extra days, I wanted to stay at the Palmer House, a historic hotel where I had stayed with my parents when we came to the city in my childhood. It was just as gorgeous as I remembered. It has recently had a major renovation to bring back its original glamour.
---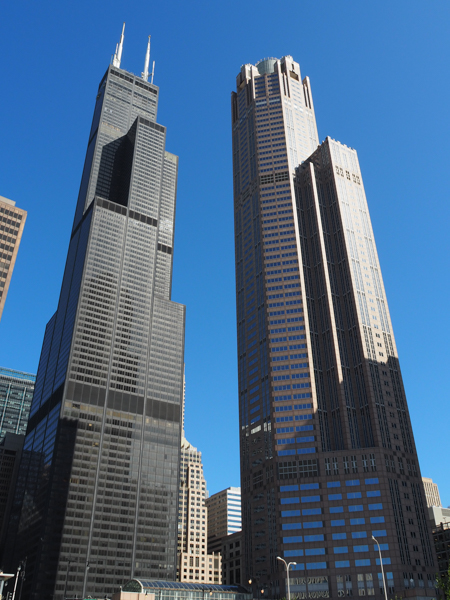 The following morning we enjoyed an Architectural Cruise on the Chicago River. One of the many beautiful buildings we passed was the Willis Tower (once the Sears Tower). Perspective makes the neighboring building look almost as tall, but it isn't even close.
The information at the link gives some of the pioneering design and construction details.
---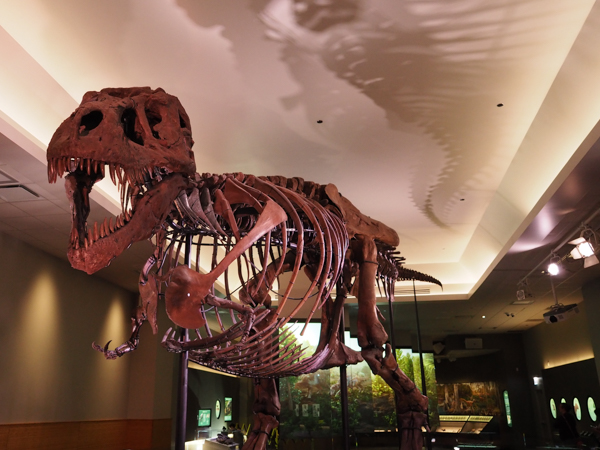 We spent the afternoon at the Field Museum, one of my favorite places when I visited Chicago as a child. Sue, the T. Rex, was not there then, but many other dinos were.
That evening we enjoyed a production of Hamilton at the CIBC Theatre. It took us a while to get accustomed to the "rap" cadence of the music, but we agreed that it was every bit as good as advertised.
---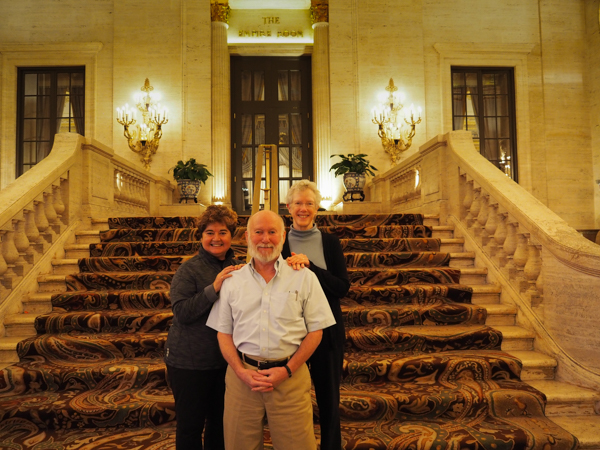 On our final day in Chicago we had arranged to have lunch with Esther Perica, whom we had met on a cruise through the British Isles. Coordinating the event was somewhat difficult because she was just returning from a cruise through the Northwest Passage which made last-minute coordination challenging.
In a week Esther would be leaving for a cruise on the Great Lakes! We hope she has as much fun as we did.
---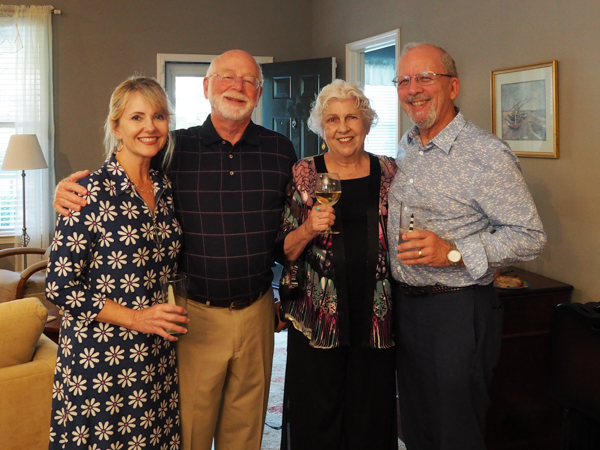 Our original plan had been to take the Amtrak Cardinal from Chicago back to Charlottesville where we would pick up our car. Not long before the trip, however, we had received an invitation to the 80th birthday celebration of one of my cousins in North Carolina. It didn't take much deliberation to rearrange our plans to fly from Chicago to NC for the party. It was a good decision.
L-R: Beth Pease, Phil Hopkins, Betty Pease Hopkins & Jim Pease. Betty was the birthday girl. Jim and I had a lot of fun pointing out that we were MUCH younger!
Betty looks more and more like her mom, my Aunt Lib.
---
Click your "back" button to return to the previous page or click for our picture album.