We had spent three days in Bath in 2009 as part of a trip to the Rotary International convention in Birmingham. There were a couple of things that we hadn't been able to see then and we were determined to see at least one of them on this trip.
---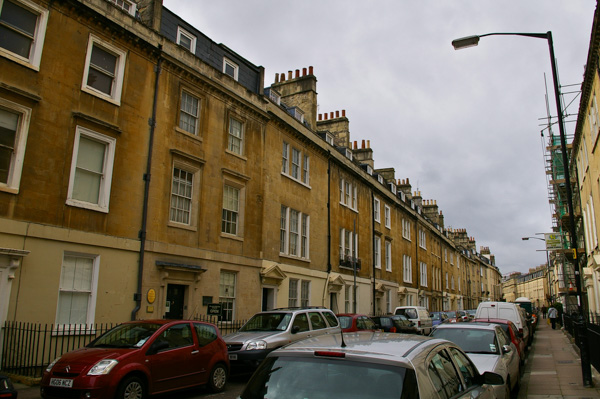 This looks like a typical residential street in Bath, but the house behind the red car was the residence of William and Caroline Herschel. This brother and sister team revolutionized the science of astronomy. The house is now the home of the William Herschel Society and contains a modest museum to the contributions of the siblings.
---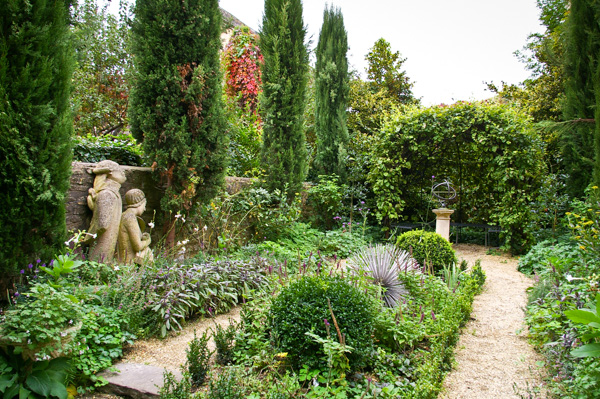 In this garden William Herschel, working alone for a change, discovered the planet Uranus in 1781 with a telescope that he had constructed himself.
---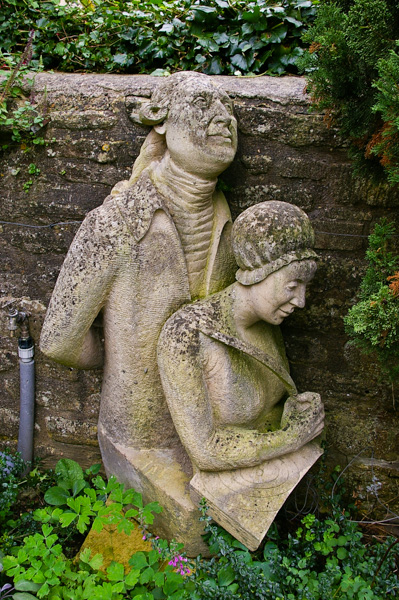 Generally he worked with his sister. William made the observations and she took notes as commemorated in this sculpture. At other times, she made her own observations. She is credited with numerous discoveries in her own right – especially of comets.
After the discovery of Uranus, the family was "invited" to relocate to Slough to be closer to the royal family at Windsor. How do you say no to the king? Bye-bye Bath!
---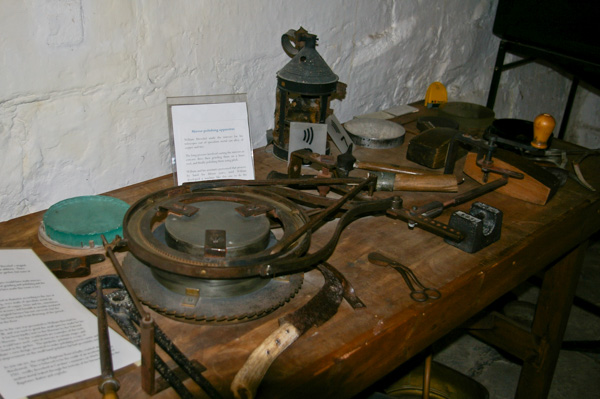 Herschel first became known for his ability building precision telescopes. He invented this apparatus to enable precise grinding of the mirrors. It was run by a crank and did the initial grinding which he would finish by hand. He also had a small forge to make the mirror blanks.
---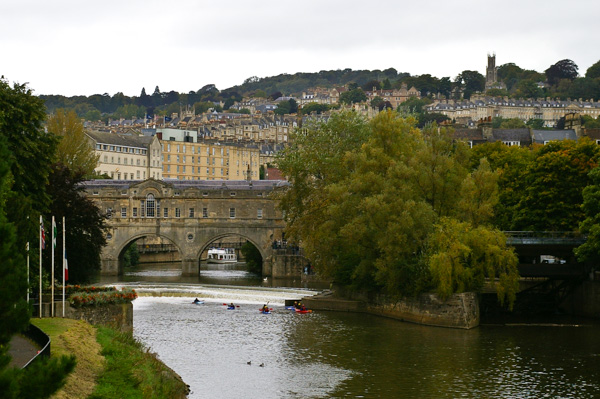 After visiting the museum we only had time for a quick lunch before meeting the bus. I took this picture near the bus stop. The Avon river has a small dam and lock here to enable navigation. The kayakers have been "running" the dam.
One interesting bit of trivia I learned on the trip: the Avon river in Bath, which flows into the Severn estuary, is not the same as the Avon at Stratford, which flows into the Thames.
We bid a fond farewell to four of our travelers here in Bath. That night we had a farewell dinner to say goodbye to the others. It was a great trip. Thanks to Road Scholar, Footpath Holidays, our intrepid guides Geoff and Roy, and all our traveling companions!
---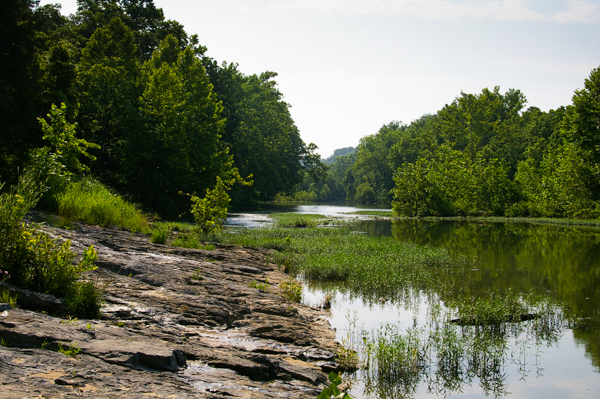 Since we think that one of the main benefits of travel is to appreciate our home, I always try to end these travelogues with a local picture. This is the Maury River. Our own Chessie Nature Trail runs along the Maury from Lexington to Buena Vista, VA.