For two years I attended what was at that time known as the Mississippi Synod Youth Choir camp led by pastor Tom Are. We spent a week at camp learning a variety of anthems and then a week on tour throughout Mississippi providing concerts at local churches. While on tour we stayed at local homes and ate at the hosting churches. They fed us mostly chicken at those churches. A LOT of chicken!
Thanks to fellow camper Bill Caruso for these pictures.
---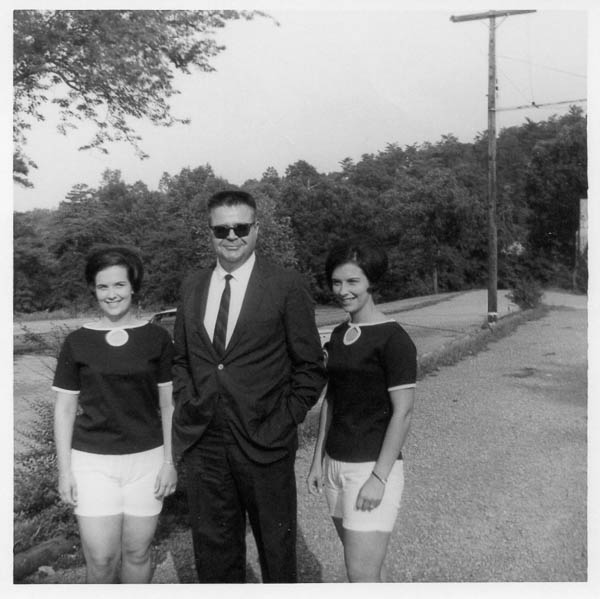 Mr. Bob Simpson came from Westminster Choir College each summer to train and direct us. He was a gifted leader and always came with a collection of challenging and inspiring choral works for us to learn.
Although I had always sung second soprano, he was the first to identify me as a first alto. As long as I could sing harmony, I was happy. For the rest of my singing years I switched between the two depending on the needs of the choir I was in.
I'm sad that too many years of gastric reflux have ended my singing days, but it was fun to be a part of much wonderful music.
---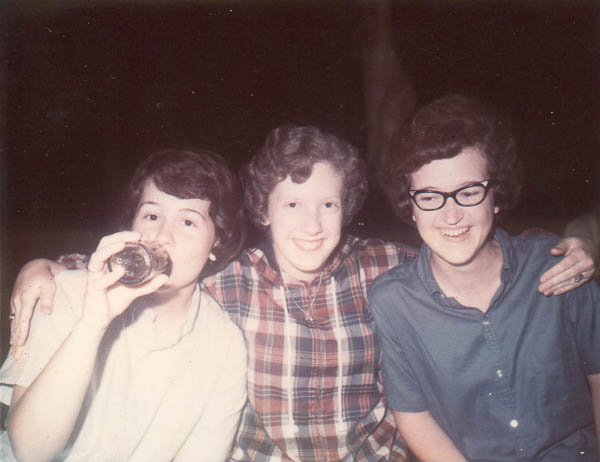 Fellow Vicksburgers Linda Hill (L) and Laura Drake with me at camp.
---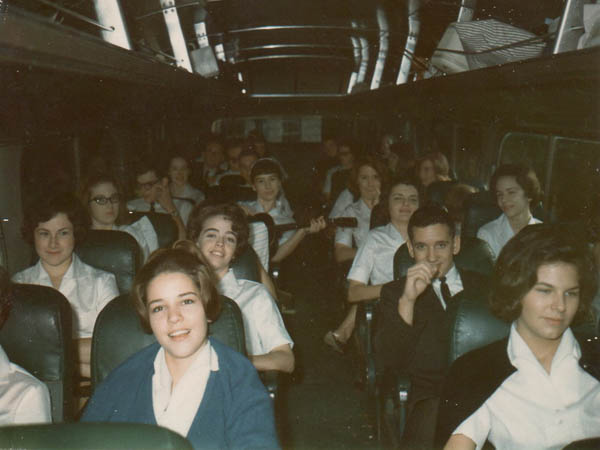 We traveled in an old and stinky bus while on tour. To this day the smell of diesel fuel takes me back. Another Vicksburger, Keyes Page, seems to be the only boy in a sea of girls. Nice work, Keyes!
---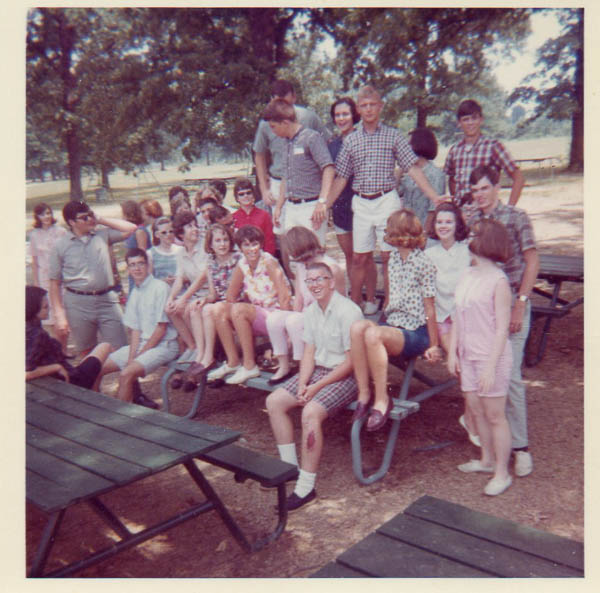 Lunch stops were of the picnic variety.
The guy on the left of the picture looks like yet another Vicksburger, Rusty Walker. Rusty's family moved away around this time and we lost touch. He was a fabulous musician with a beautiful tenor voice. He and I played annual duets at the local piano recital although he was a much better player than I. He also had the ability that I still envy: he could sit down and play pretty much anything by ear. God bless you, Rusty, wherever you are.
---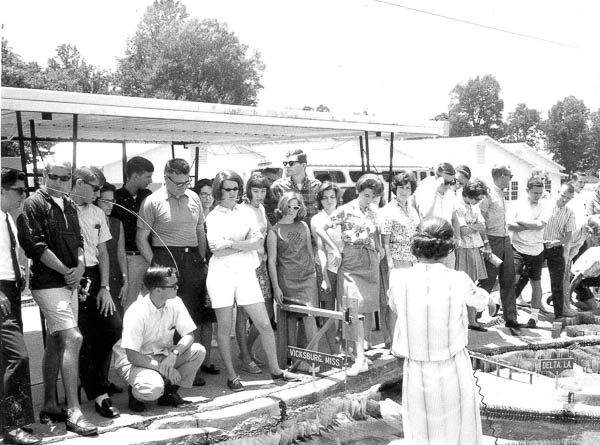 There was time for sightseeing at some places. (It is mere serendipity that one of the pictures Bill sent me touches on one of my now faves: Industrial Archeology. I took engineering marvels for granted in my younger years.)
After the disastrous 1927 Mississippi River flood, engineers at the Waterways Experiment Station in Vicksburg constructed a variety of physical models to analyze river behavior. Engineers created a much larger model of the entire Mississippi River basin outside Clinton, MS, and it was the target of a visit.
The Vicksburg laboratory was demolished years ago. The basin model was supplanted by computers in the 1970s. The Corps of Engineers abandoned it some years thereafter, and it has now fallen into obscurity.
---
Click your "back" button to return to the previous page or click for our picture album.