Cookie came into my life in the fall of 1998 at an Al Marah Winter Forum. Jim & I had originally planned to take a holiday in Scotland, but decided instead to visit Al Marah, which was offering a cutting horse seminar. I had always wanted to ride a cutting horse so we scheduled that trip instead. Jim noted later that it would have been cheaper to go to Scotland!
Cookie was one of the sale horses. I fell in love when she calmly but alertly walked into the large covered arena as part of the procession. As they say - the rest is history. I purchased her shortly thereafter.
---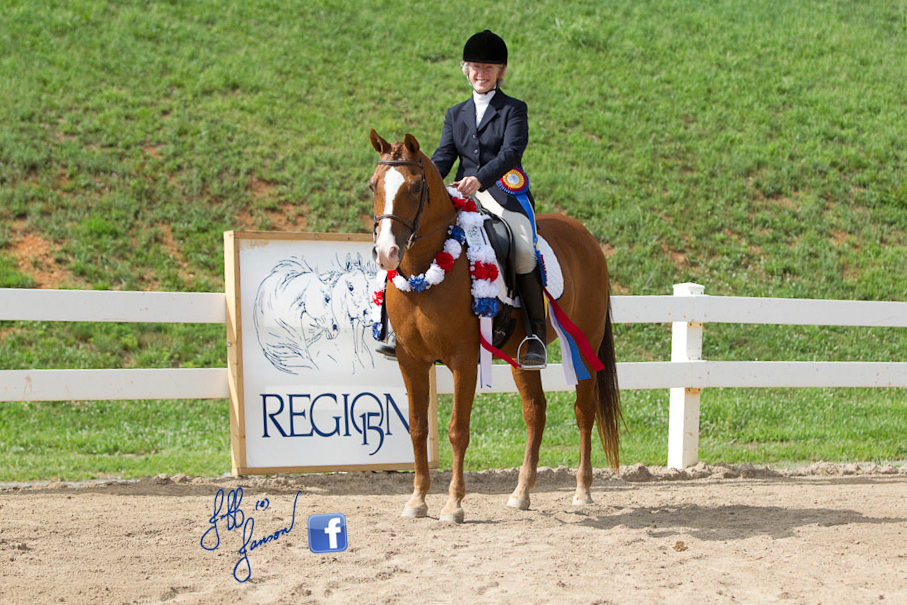 On 2 July 2014 we won the Arabian Horse Association Regional Championship in Amateur to Ride, English Trail. Photo by Jeff Janson.
---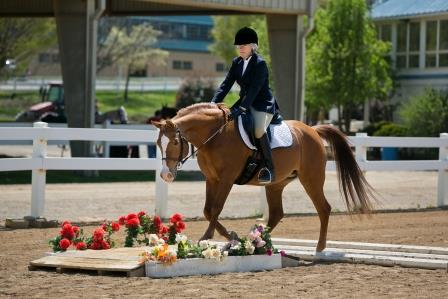 It was a great boon when the Arabian shows started offering "English trail" classes because obstacles are our favorite things. Here's a picture from the 2014 Virginia Arabian show. Photo (c) Judy Robichaux.
We've also enjoyed ACTHA judged pleasure rides.
Our dressage work has really helped our trail class scores.
---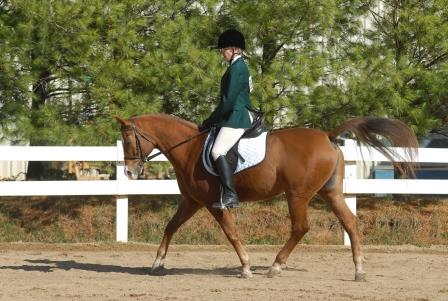 In October, 2013, we attended the Heritage Arabian fall show. This class is Sport Horse Under Saddle. There were two judges who awarded separate placings. One put us first; the other put us last in the class. Oh well, that's why they have the horse show!
Cookie is already starting to get her fuzzy winter coat.
Photo by Tracy Kelsey Photography
---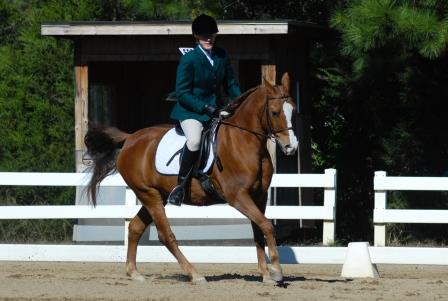 We also competed in Dressage (Training Level, Test 3) at that same show. We won our class!
It's hard to believe that Cookie is 21 in this picture! We do pretty well for a couple of old ladies!
Photo by Tracy Kelsey Photography
---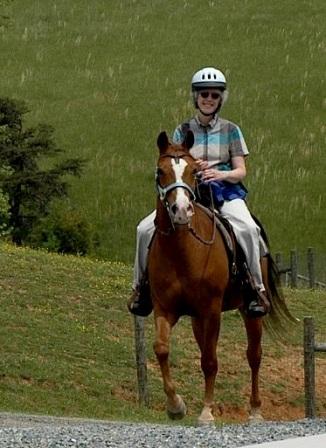 Windward Farm in Glasgow, VA, occasionally hosts the Rockbridge Hunt hunter pace. Shortly after we moved to Lexington, I signed up for the "trail division." We were still riding western at the time.
Photo by Gerri Wenz
---