Stopping in Alton, IL, was Plan C.
Plan A was our scheduled stop in St. Louis, MO, but that was nixed because of either low water or high crime or both. Here's what we expected from the trip materials: "We will step out and board waiting Hop-On/Hop-Off buses. Scheduled stops will include the Gateway Arch/Old Courthouse, Cathedral Basilica of St Louis, Missouri History Museum, and St. Louis Art Museum." Ah well.
Plan B was a backup stop in Kimmswick, MO, but that also fell to low water.
Plan C was Alton, IL, where most of the potential attractions were closed on a Sunday morning since they had little prior notice of our plans.
So I went to church.
---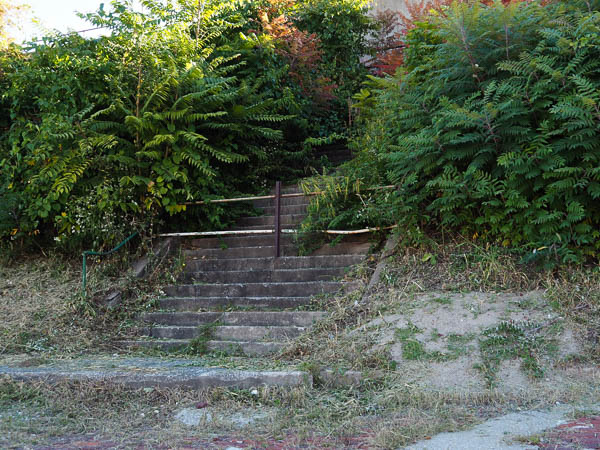 Alton was neither the first nor the last stop where the tour maps provided by the boat were less than accurate.
The map showed that this street led straight to the church.
Nope.
Not unless I was prepared to climb a sheer retaining wall at the end of this crumbling stairway.
I was glad to see that a side junction worked its way up the bluff so I didn't have to retrace my steps.
---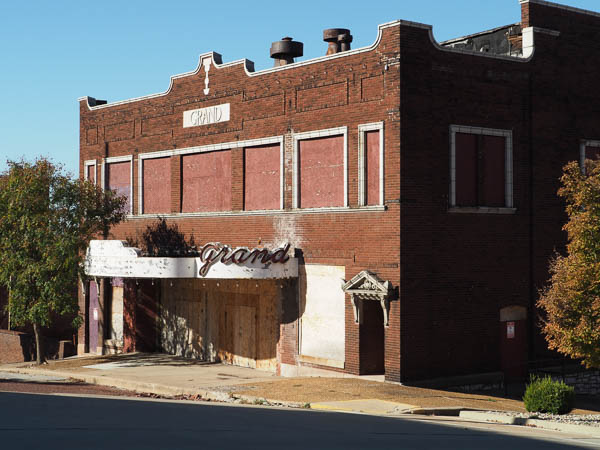 This defunct theater hasn't received the TLC that resurrected the Capitol Theater in Burlington. Maybe it will be adopted in time to save it.
---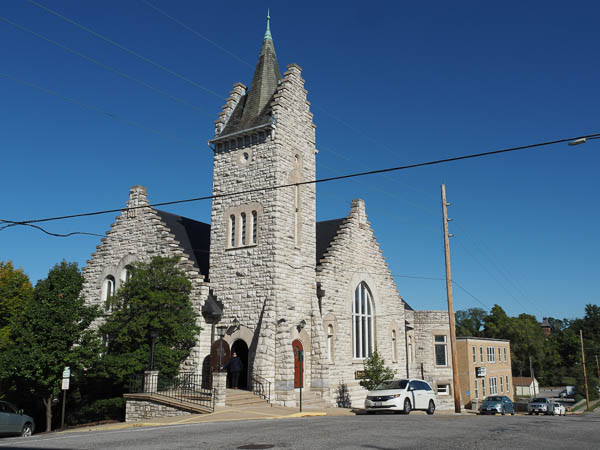 The First Presbyterian Church sits on a commanding hill overlooking the lower city. With my detour due to the faulty map I was worried that I'd be late, but I arrived in plenty of time.
---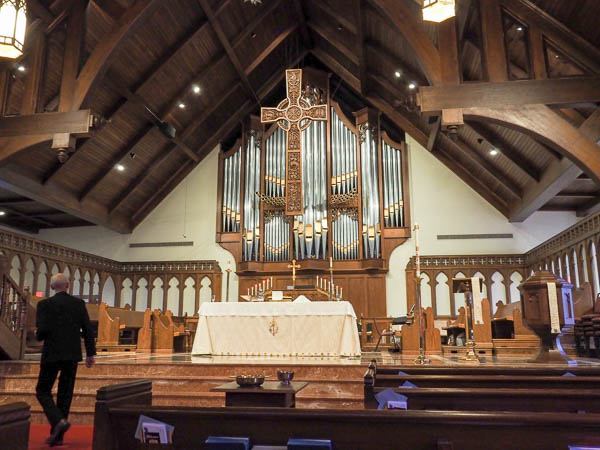 The church had burned in 1989 or thereabouts, but it was beautifully reconstructed.
There was a special preacher on this World Communion Sunday: Rev. David Goins, mayor of Alton. He was an inspirational speaker.
---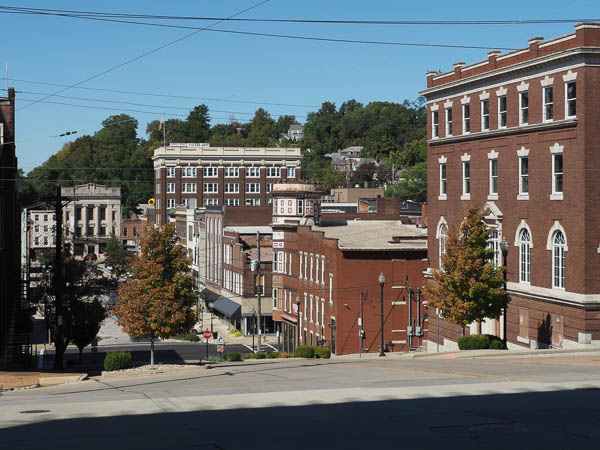 Like most of our stops along the river, Alton was steep and had many well-preserved buildings from its heyday as a river port.
In 1858 Abraham Lincoln and Stephen Douglas held the last of seven debates as part of their campaigns for senator from Illinois. The location of the debate is now a memorial square. Although Lincoln was generally held to have won the debates, Douglas was picked by the legislature to be senator. Prior to the seventeenth amendment, approved in 1913, senators were not directly elected by the people, but were chosen by the state legislature.
---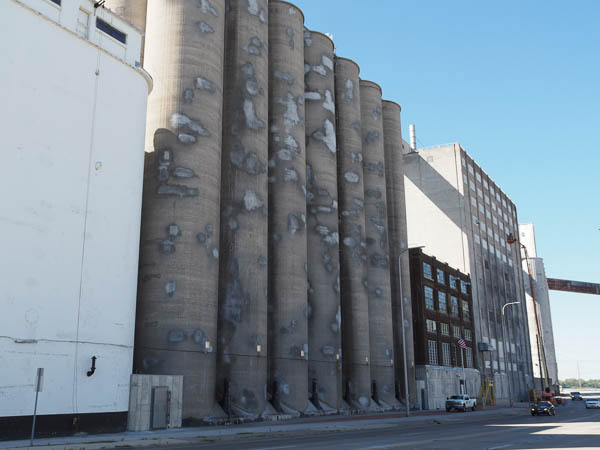 Alton's riverfront is dominated by the facility of Ardent Mills.
---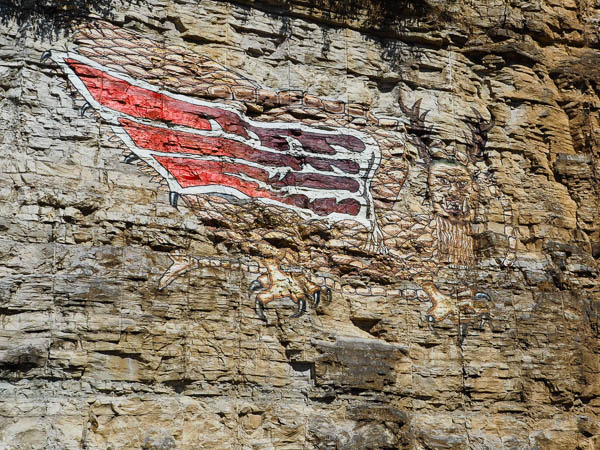 Outside of Alton is a fantastic figure painted on the bluff. It is called Piasa, and in its original form was created by local Native Americans. The figure was described by Marquette when he traveled through the area in 1673, although he did not describe the wings.
The original figure was located near this location, but was quarried away in the 19th century.
An adjacent cavern is purported to be the lair of the creature.
---
Click your "back" button to return to the previous page or click for our picture album.