It wasn't a far travel, but it was travel.
When my car needed an extensive service call, the Harrisonburg dealership gave us a loaner for the day. One of the places we had wanted to visit in that city was the arboretum associated with James Madison University. It didn't disappoint. There are extensive native plant gardens and other specialty gardens.
---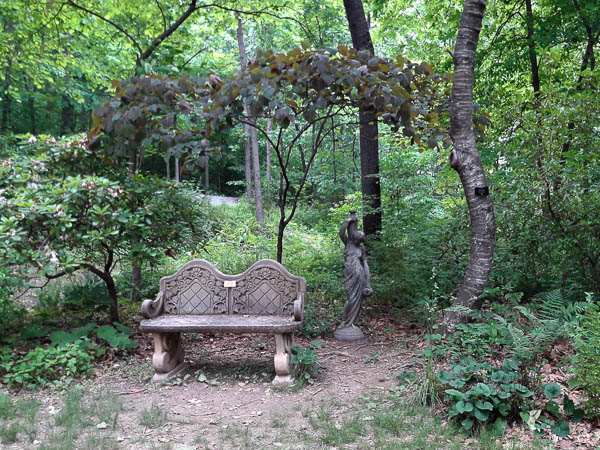 Benches and pavilions throughout the garden invited quiet contemplation. This one was located near a once-degraded creek now reclaimed for effective water and stream-flow management.
---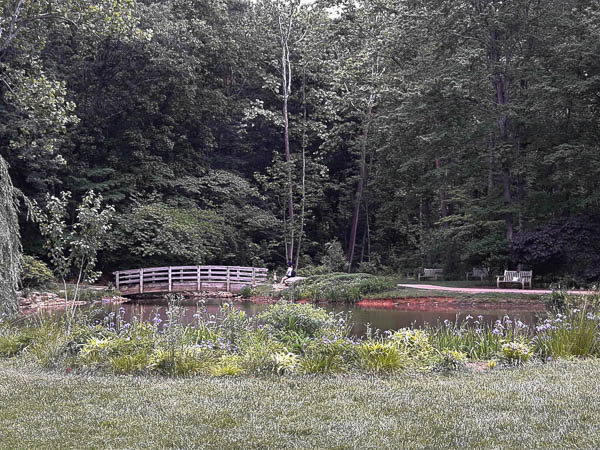 The stream fed a small pond surrounded by a meadow where a number of folks were picnicking. Koi and turtles lived in the pond and eagerly begged treats.
As a bonus, the garden shop has some of the hard-to-find Virginia native plants that I need for my garden. I discovered the greenhouses by accident and asked for the contact information to make a purchase.
A profitable as well as a pleasant stop.
---
Click your "back" button to return to the previous page or click for our picture album.