The extent of anxiety can be measured by the sign at the trailhead kiosk: Please use hand sanitizer before taking a wildflower list. I decided I could take pictures and look up any I didn't recognize.
---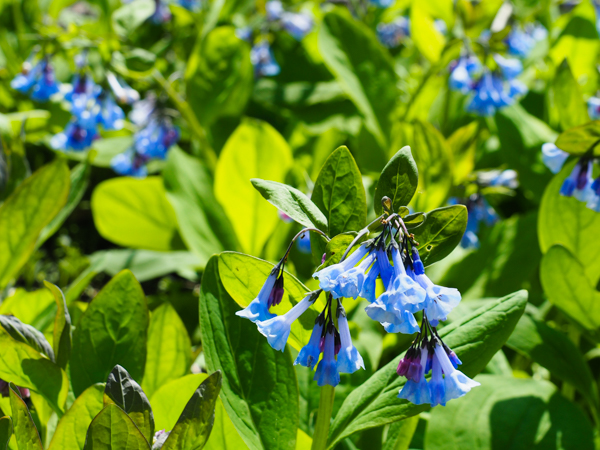 I found a carpet of Virginia Bluebells not far from the trail.
I had only seen these plants from a distance. Their growth requirements are such that they need riparian locations in this area. The woods between the Maury River and the Chessie Trail are ideal.
---
When I visited the trail two weeks ago I found only one Bloodroot in bud. Today they covered the forest floor.
---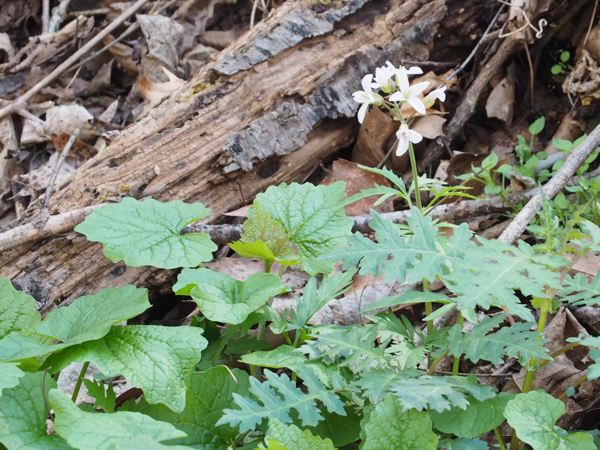 Toothwort was blooming two weeks ago and I feared that I wouldn't see any on this day. Although the flowers I saw then had passed, the range of conditions along the trail allowed others to be blooming in different environments.
---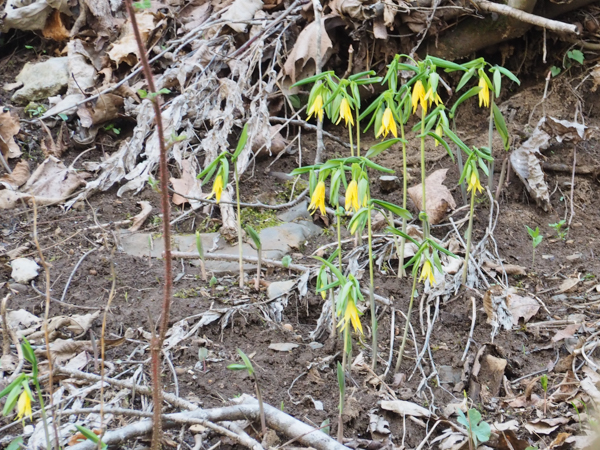 Large-flowered bellwort isn't supposed to bloom until May, but the unseasonal warmth lured these blooms into the open. This patch grew high above the trail. I thanked my zoom lens for capturing the picture. The climb was too steep and damaging to the area for anything closer.
---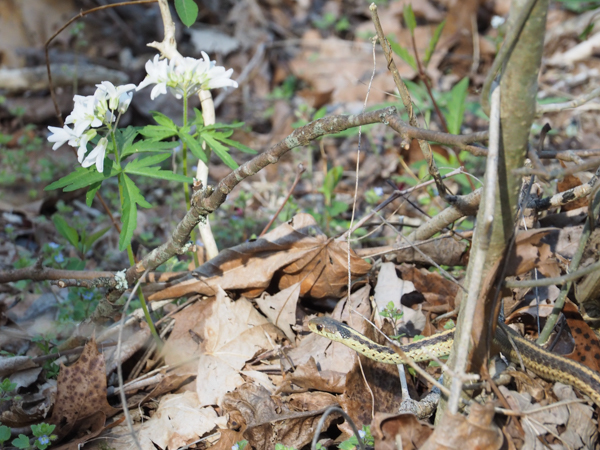 Wait, didn't I already include a picture of toothwort? Yes, but find the
garter snake
. I frightened it into slithering away from the trail as I passed.
---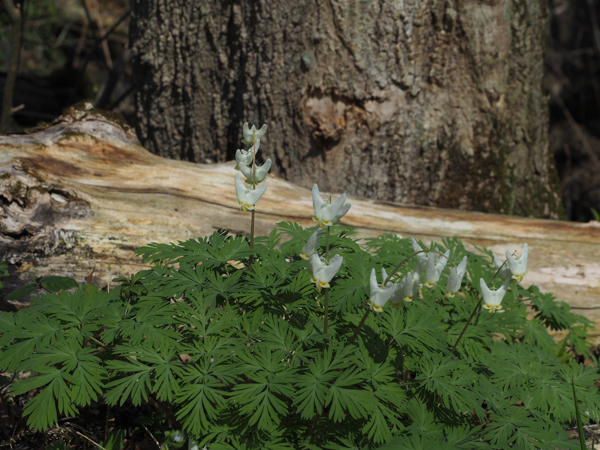 Dutchman's Breeches congregated together in colonies. No physical distancing for them.
---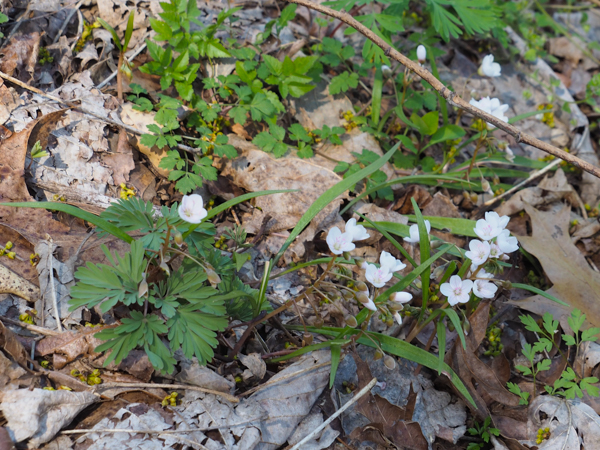 Spring Beauty was everywhere. They were colorful, but I wasn't in the mood to kneel down in the damp to get close-ups. Baby columbine is sprouting nearby.
Note the rounded petals on the flowers.
---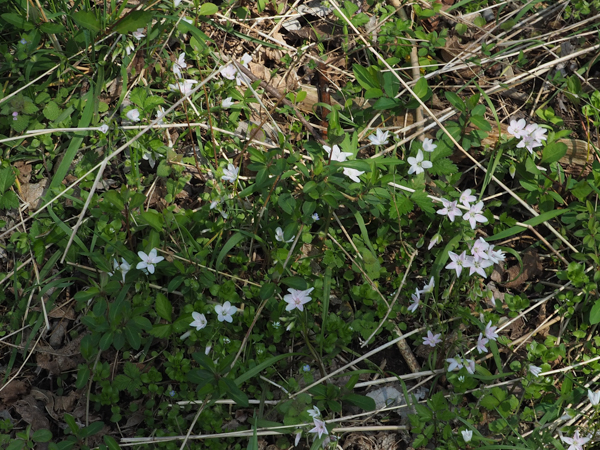 Another form of Spring Beauty or something else? The flower petals are more pointy, but the strappy foliage is the same.
---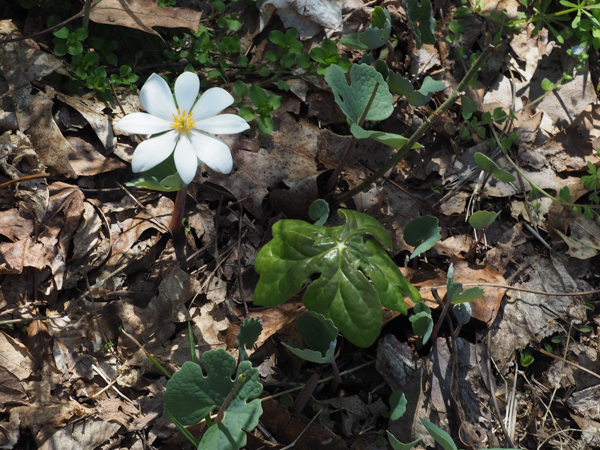 Next to the bloodroot is a baby May Apple. It won't bloom for a while, but given the warmth of this year ... I expect it will be before May.
---
I'm pretty sure the mottled leaves are a form of Sessile Trillium. Which one? Depends on the flower when it opens. Right now it is just a spiky bud.
---
Click your "back" button to return to the previous page or click for our picture album.