From the trip materials:
We will enjoy cruising downstream and take the time to rest and relax. After lunch we'll attend a lecture on board the boat by our Study Leader on social development in Portugal.
---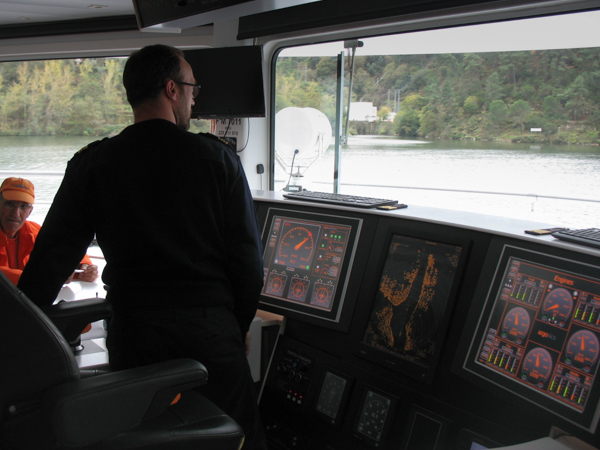 Although we had no excursions on this day, we didn't get bored. One option was a visit to the bridge.
The ship was built in 2017 and its controls are much more modern than we've seen in previous bridge tours. Steering was done with a joystick!
The captain and the rest of the crew were Portuguese.
---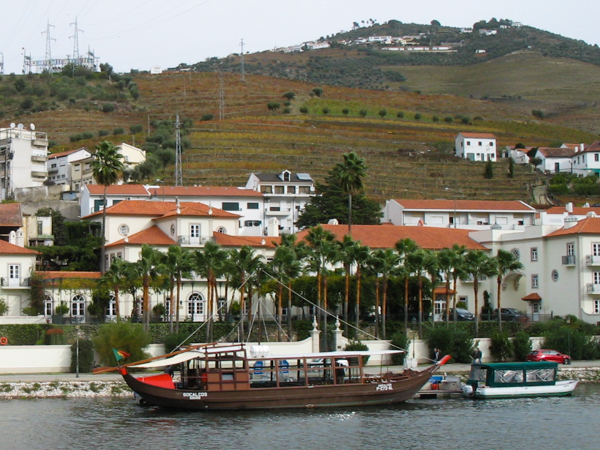 There were a number of reproduction rabelo boats here and there on the river that have been repurposed as tourist craft. This is one of them.
---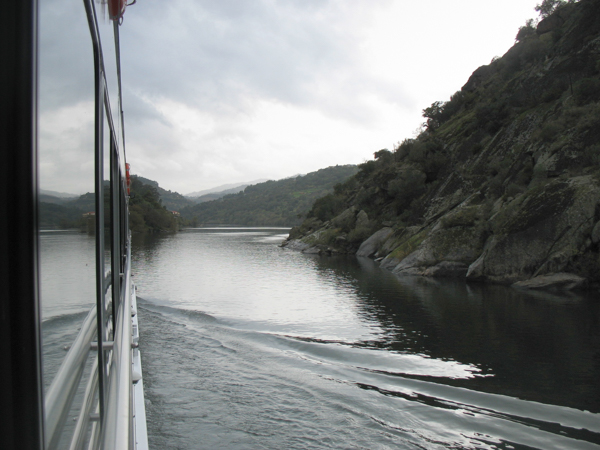 During the day we just loafed down the river.
The water was almost glassy.
When we were headed upriver at full speed ahead, we left an impressive wake. Not so much here.
I took this picture from our stateroom. We had a sliding glass door that would have enabled us to enjoy the fresh breezes in milder weather.
We spent the night berthed at Entre-os-Rios, a village noted primarily for a bridge collapse in 2001. That evening we enjoyed a gala ginner. For those who party hardy, there was dancing after dinner. We snoozed.
---
Click your "back" button to return to the previous page or click for our picture album.