The Art Institute is a wonderful place without doubt, but we found it difficult to navigate. The Pocket Guide had information about the prizes of their collections, but NO information on where to find them! The map in the visitor guide was confusing. And why were Mary Cassatt's paintings divided between "American Art before 1900" and "Modern American Art 1900-1950?" The older part of of this sprawling complex had many benches to relax and view the works, but the modern wing had none. Odd.
We agreed that we preferred the museum in Cleveland.
That said, there were many stunning works. We also liked the exhibition of the fine art paintings in context with period furniture and decorative arts. They were all created for clients' homes after all, not museums!
---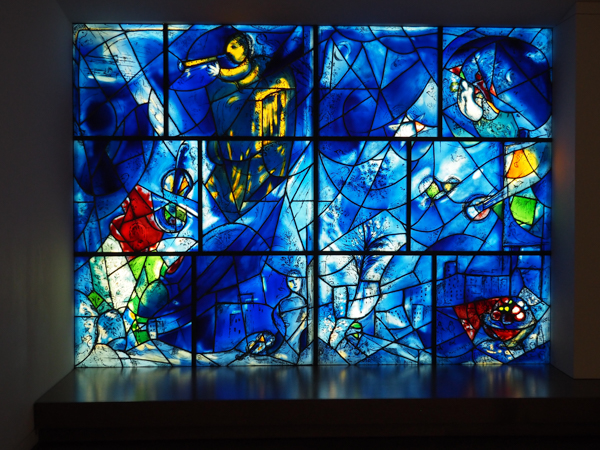 As I mentioned, the bartender at lunch recommended some things to see at the Art Institute. Her favorite was a three-panel stained glass work by Marc Chagall: The America Windows. This is only one of the panels. The work was created for the American Bicentennial.
---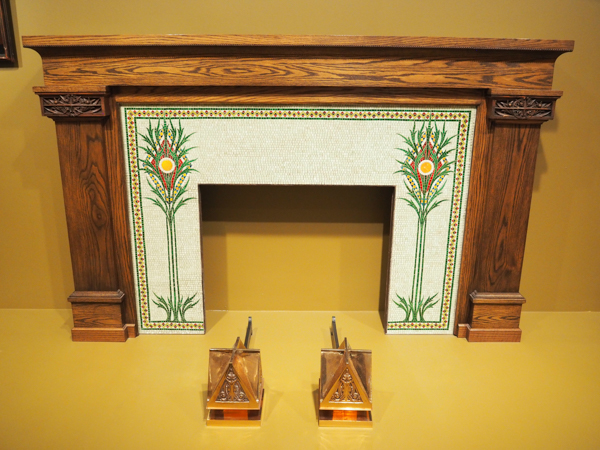 I don't know why, but this fireplace surround reminded us both of the one we constructed in our first home in Reston. Ours didn't look a thing like this, but it also had tile with an oak surround.
---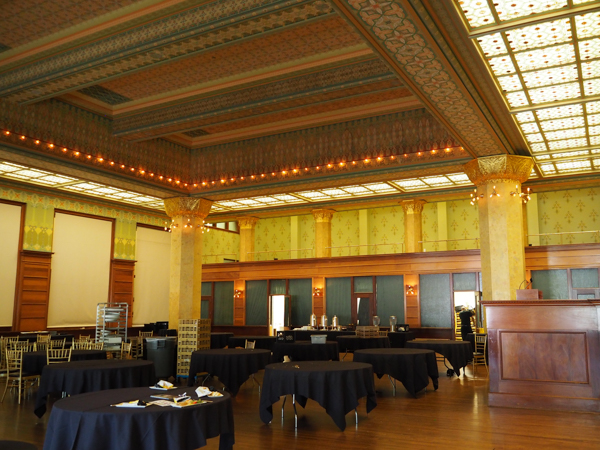 When the original Chicago Stock Exchange building was demolished in 1972, portions of the Louis Sullivan-designed Trading Room were saved. It has been reconstructed and serves as the museum's cafe.
---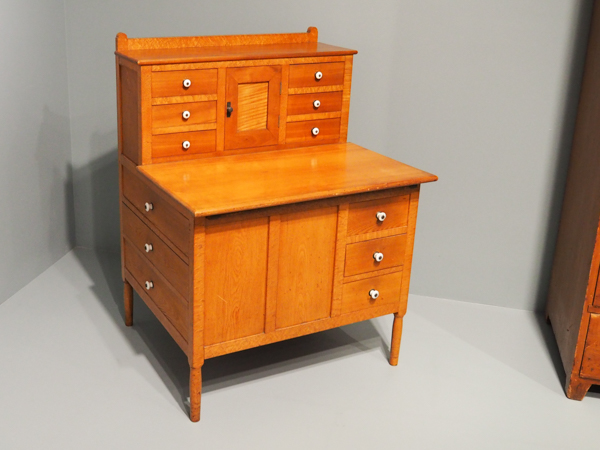 In order to winnow down the pictures that I took, I will focus on those relative to women.
Shaker furniture is beautiful in its simplicity. This sewing desk could be used by two or three people at the same time. It dates from the middle of the 19th century.
---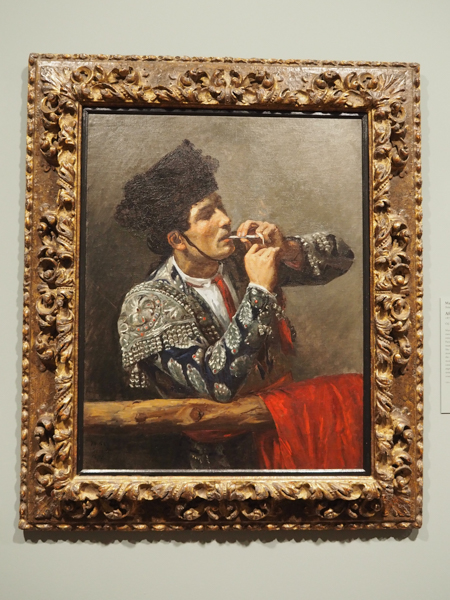 When I think of Mary Cassatt, I think of Impressionist paintings of domestic scenes. I don't think of a steamy depiction of a bullfighter relaxing after a successful fight. She was 29 when she painted this.
---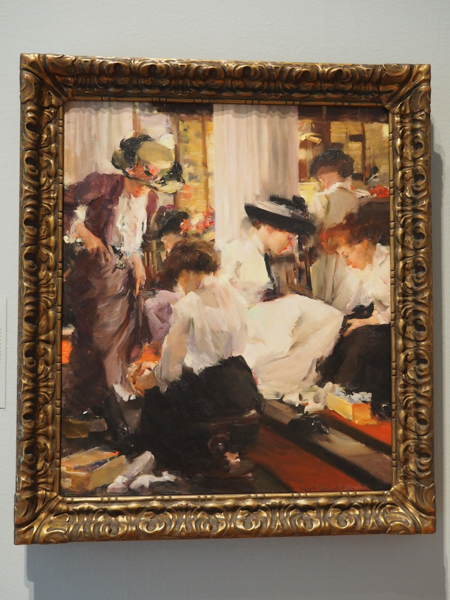 Shoe Shop is by
Elizabeth Sparhawk-Jones
. I had never heard of her, but I like the energy of this painting.
---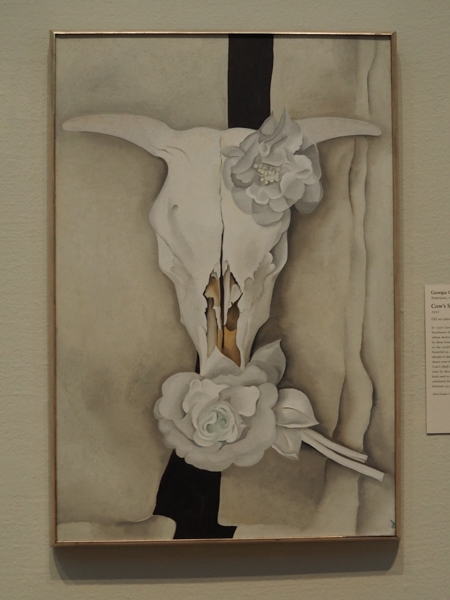 Georgia O'Keeffe was well represented. This is called Cow's Skull with Calico Roses. She studied at the Art Institute in the early 20th century.
---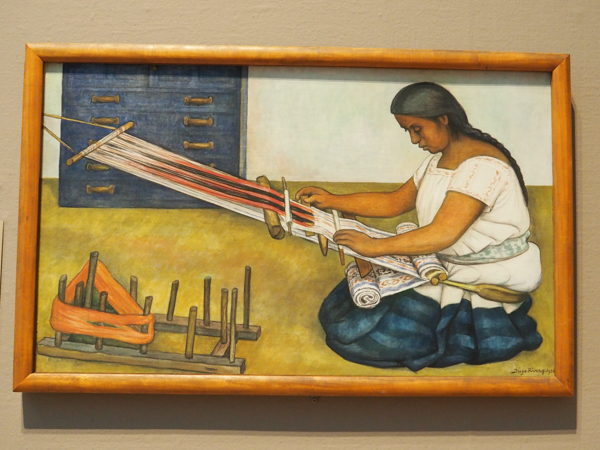 This Diego Rivera painting is OF a woman, not BY a woman.
I was mildly surprised to find nothing by Frida Kahlo, but as I mentioned above, the museum was difficult to navigate and perhaps we just weren't at the right place.
---
Click your "back" button to return to the previous page or click for our picture album.