There are always delightful people on these excursions. I wish I had taken more pictures of them, but I only have our presenters and staff. They were delightful too!
---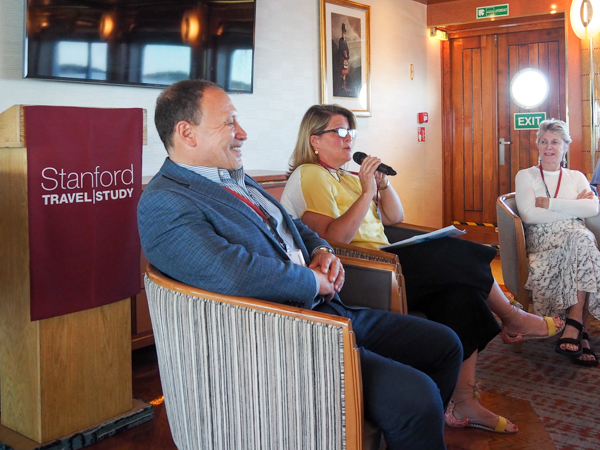 Professor Amir Weiner and his wife Julia Erwin-Weiner teamed up to lead a discussion on the state of Stanford. Julia is an Associate Dean of the Stanford Law School so she was also a great contributor to the content of the trip.
One of the benefits of travelling with Stanford is that we each receive invitations for an evening dinner with the professor. We had a spirited and wide-ranging discussion on our night.
---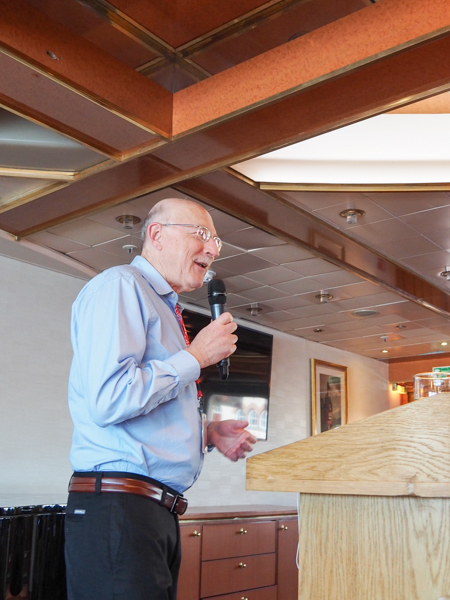 Professor Posen was our MIT lecturer.
For his last lecture he ditched the complicated slides from the CIA and elsewhere and gave what we thought was his best talk.
I am sorry that we did not get more chances to chat with him.
---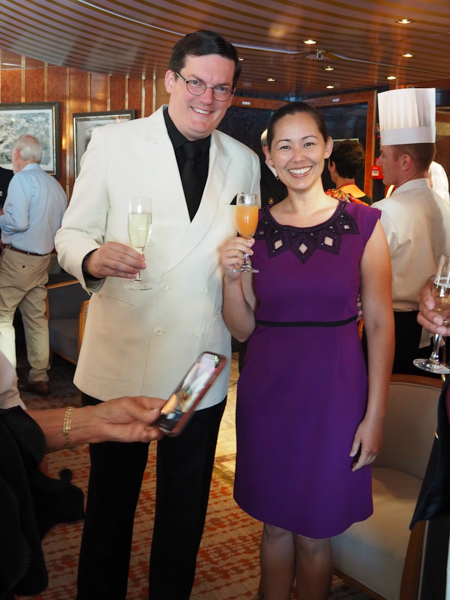 Neil Horrocks was our cruise liaison with Noble Caledonia. From his initial challenges getting the audio system working properly (it turned out to be a loose wire) to the best explication ever of "Why Brexit," he maintained a sense of humor and perspective that enhanced our experience.
LaCona Woltmon is the Stanford Tour Manager. We traveled with LaCona on our expedition to the Persian Gulf with Stanford Alumni. She is a delight -- always checking up on everyone and making sure their needs are met. I don't think I would have survived the bike outing without her!
---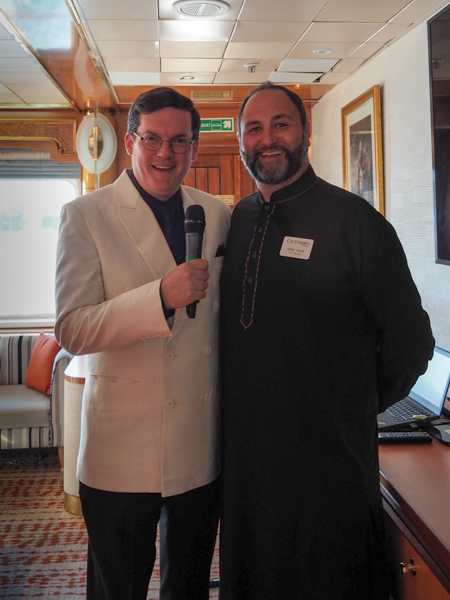 Neil and our Criterion Tour Manager Temu Nana shared announcing duties, but Temu did most of the heavy lifting required to keep the trip running smoothly. They joked about having a great "bromance."
Temu is a fine photographer and gave a couple of presentations on how to take better pictures -- either with a cell phone or a traditional camera. I found that many of the mysterious features of my new Olympus are analogues of features provided by iPhones -- like panorama and "high dynamic range" settings. Temu leads trips focused on photography. That would be interesting.
Temu once worked for Travel Dynamics, the company that took us across the South Atlantic from Ushuaia to Capetown, and verified that the Hebridean Sky is in fact the old Corinthian II.
---
Click your "back" button to return to the previous page or click for our picture album.