We had been delighted that we would visit the Church of the Savior on Spilled Blood. During our last visit we had only seen the exterior of the church. The interior mosaics are breathtaking.
The "spilled blood" was that of Tsar Alexander II, who was murdered by an anarchist's bomb on this spot.
---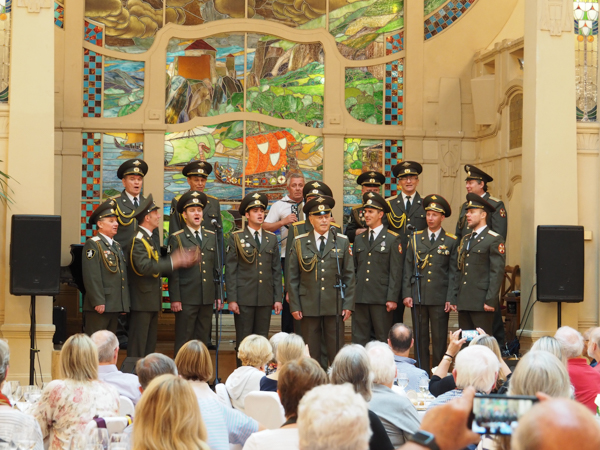 But first we had lunch at a downtown hotel where we were entertained by the "Red Army Choir." There are at least two ensembles that are popularly known by that name. I have no idea if this group is part of one of them, but it doesn't matter: they were excellent.
The food was good too.
---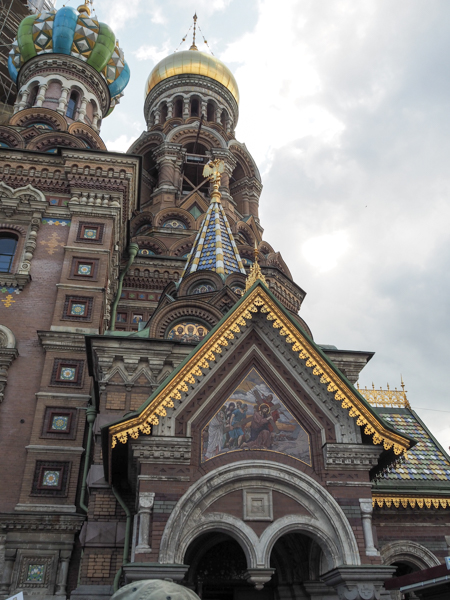 On our last trip we were told that the aggressively "Russian" style of the church, which stands out in Baroque and Neo-Classical St. Petersburg, was chosen by Alexander III to signal increased conservatism. His father, in contrast, had been relatively progressive.
Part of the church was in scaffolding at the time of our visit, so it is worth visiting the links above to get overall views.
Like many of the attractions we visited, it was very crowded. Since we had timed tickets for the group, at least we didn't have to wait in line.
---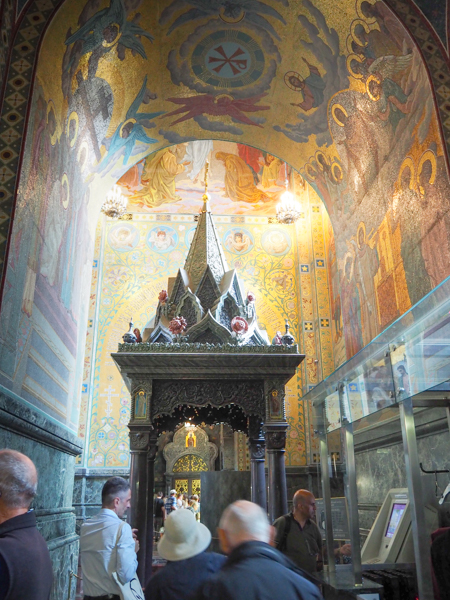 The first thing you see on entering the church is the shrine marking the exact spot where Alexander II was killed. He is not buried here. Like most of the other tsars, he is buried in the Peter and Paul Cathedral.
---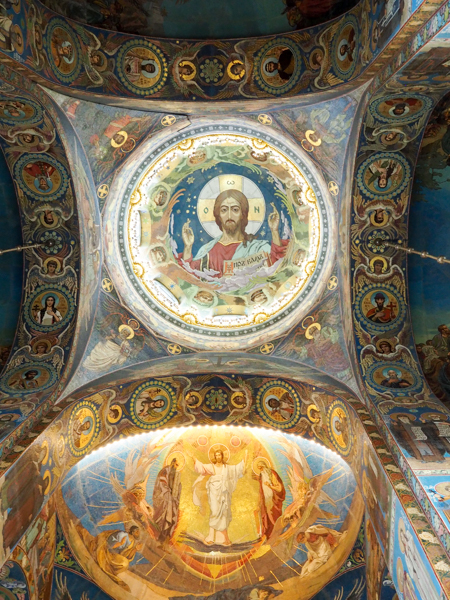 The mosaics throughout were spectacular. The dome interior was incredibly detailed. The lighting through the clerestory windows was striking.
---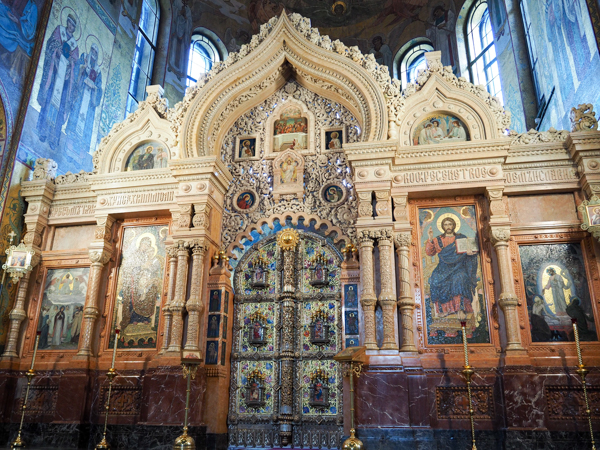 For such a traditional church, the iconostasis was somewhat atypical, but not as much as the Peter and Paul Cathedral.
The church, which was never used as a parish church, was much damaged after the revolution. During the Siege of Leningrad it was used as a morgue. After the war it was used as a warehouse.
Restoration began in 1970. It has never been reconsecrated and today it functions as a museum and tourist attraction.
---
Click your "back" button to return to the previous page or click for our picture album.