Our first tour was of the Fabergé Museum housed in the Shuvalov Palace. It featured many of the famous eggs made for the Romanov family. This museum has nine of the Imperial eggs. The Richmond, VA, Museum of Fine Arts has five! The Hillwood Estate in DC has two. Therefore I've now seen a bit over one-third of the surviving eggs!
In addition to eggs, there were many other beautiful exhibits and the palace itself is stunning.
---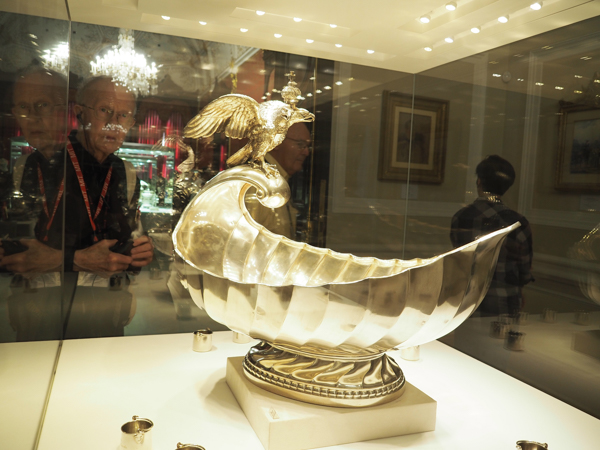 This silver kovsh is far too large to have any practical purpose as a drinking vessel (I hope!) so it must have been a presentation piece. There were sheets in each room that explained the various exhibits, but our guides had a set path and time frame in order to manage tour groups efficiently so there was no opportunity to ponder explanations or individual pieces.
---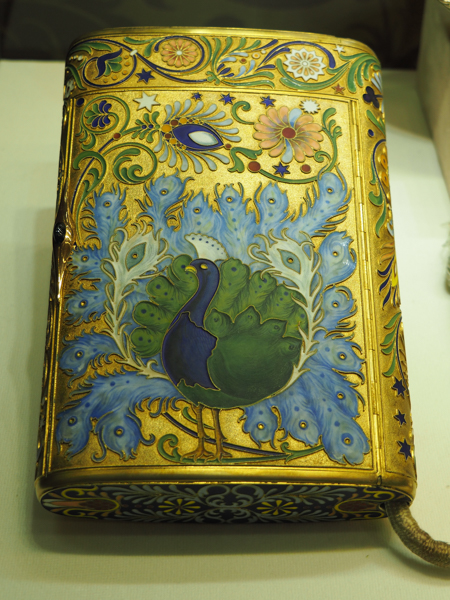 This small enameled case was one of my favorites, but it didn't rate a special notation from the guide.
---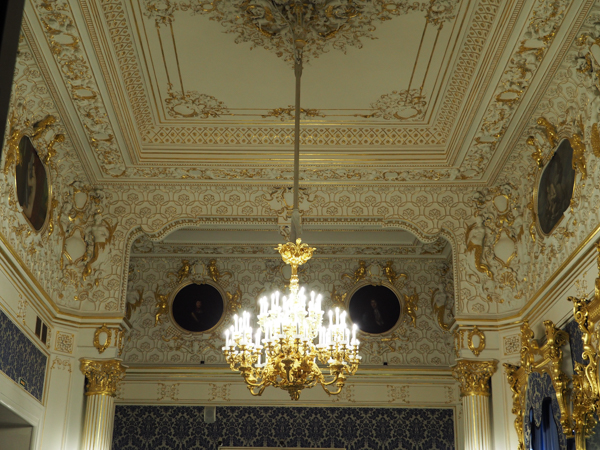 As I mentioned, the palace itself was an artwork. We saw elaborate ceilings throughout. The building was heavily damaged during the horrific siege of Leningrad in WWII, so most if not all is reconstruction.
---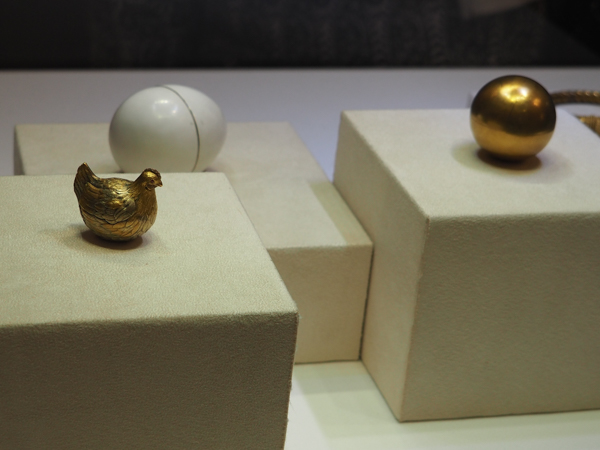 This simple collection is the first of the imperial eggs. Tsar Alexander III ordered it as a Christmas gift for his wife. She was so pleased that it became an annual tradition. The major stipulation was that the egg should contain a "surprise."
This first egg is enameled to look like a real egg. When opened it revealed a golden yolk. When it was opened in turn, there was a golden hen. The hen contained two more surprises, which are now lost.
---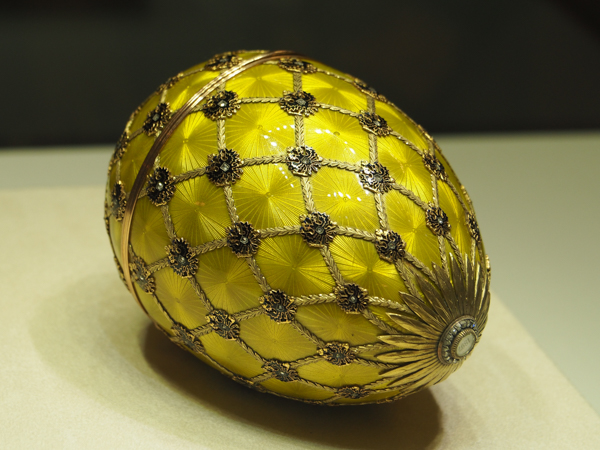 The Coronation Egg dates from 1897 and commemorates the coronation of Nicholas II, the last tsar, and his wife Alexandra Feodorovna. It contained a miniature of the 18th century coronation carriage and other ornaments.
---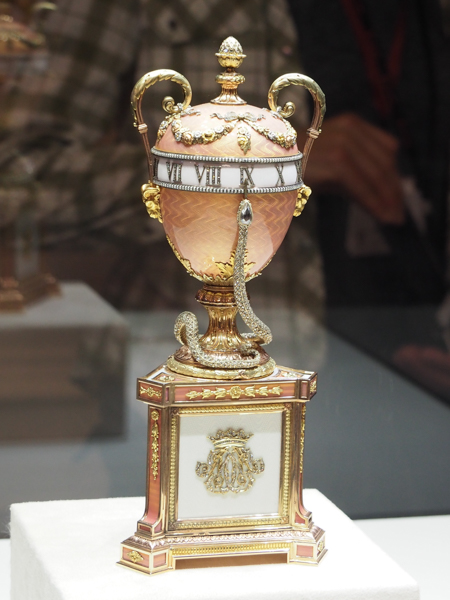 Several of the eggs contained clocks of one sort or another. I like this one. The upper portion of the egg slowly rotates and the snake's head indicates the time.
These tchotchkes illustrate the disconnect between the ruling class of Russia and the masses who lived in the slums of St. Petersburg and the barren wastes of so much of Russia at the time. No wonder there was revolutionary ferment! And now there are Russians with enough wealth to repatriate such a collection.
May the harvest of income disparity warn us all.
Yet these works are very beautiful.
---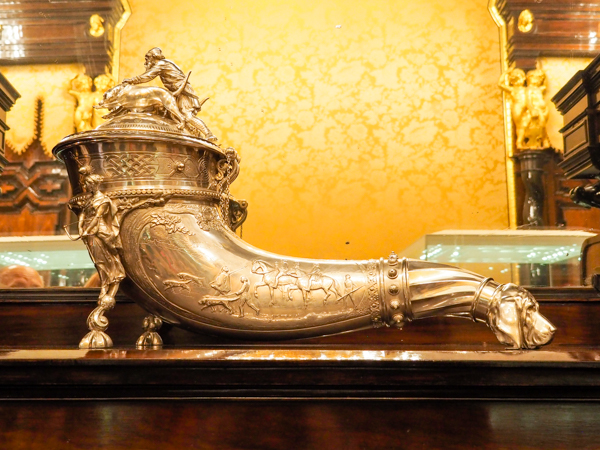 Another style of drinking horn. This one is associated with the hunt.
---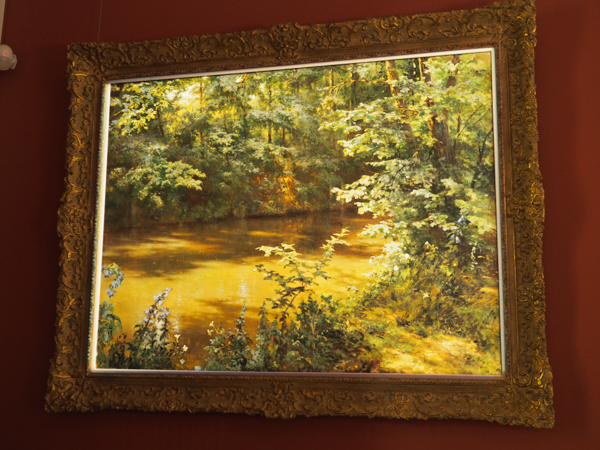 The museum also has a collection of paintings. This was my favorite.
Our guide pointed out the innovative system that lights the artwork precisely leaving the frame in relative shadow. The effect was luminous.
There were many paintings in numerous styles, all by Russian artists I had not heard of before.
---
Click your "back" button to return to the previous page or click for our picture album.