The show was a great place to people-watch and chat.
---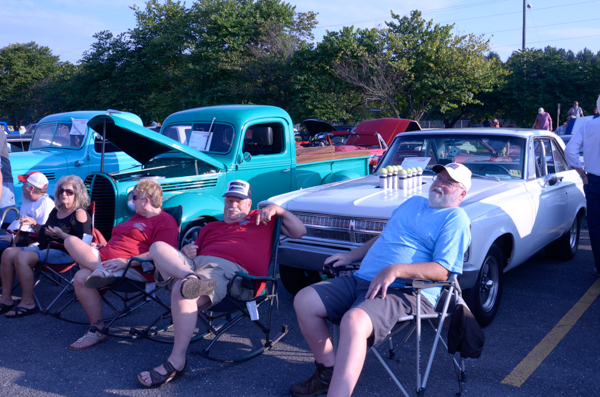 Exhibitors came with family and friends.
I expect it's like a horse show; you get to know all the folks on "the circuit" and enjoy the camaraderie as much as anything else.
I liked the tennis balls on the air intakes. They said it was to keep folks from tossing in chewing gum or other debris. Would people do that?!?
---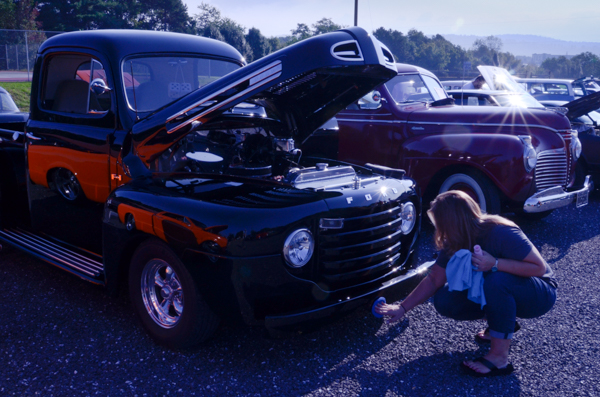 Classic cars are an overwhelmingly male obsession, but I was glad to see at least one woman shining up her entry.
If I didn't have horses I might get into classic cars. If, that is, I could find a 1973 Fiat Sport Coupe, or a 1984 Audi Quattro, or a 1962 Valiant.
We once visited a car restoration facility in White Post, VA. When someone asked the owner how much it cost for them to restore a classic car, his response was: "If you have to ask, you can't afford it."
Maybe horses are cheaper than something!
---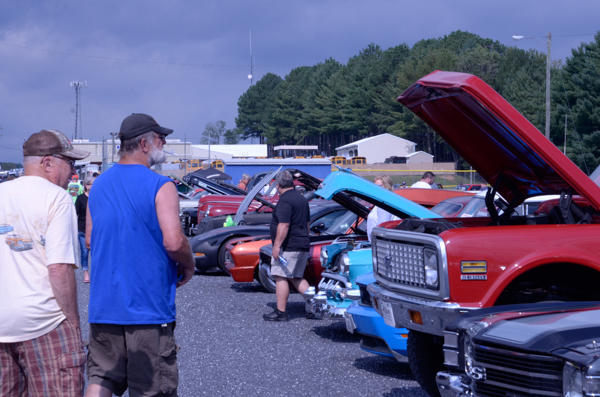 There were a record number of cars on display and people "cruising" the exhibits. A shuttle brought spectators from far-flung parking lots.
As a volunteer Jim got there early and we were able to park within walking distance!
---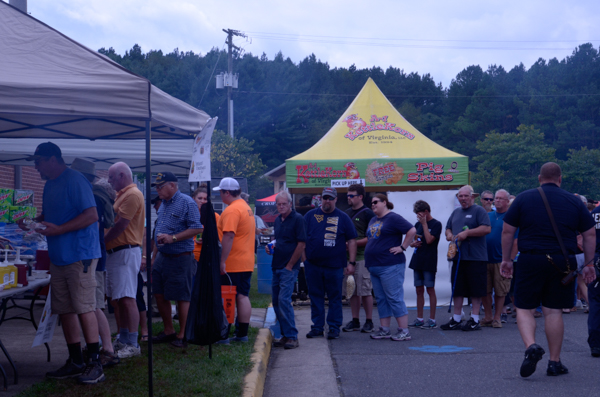 The looong line for Hospice hamburgers & hot dogs. Almost everything was sold by noon when we left.
---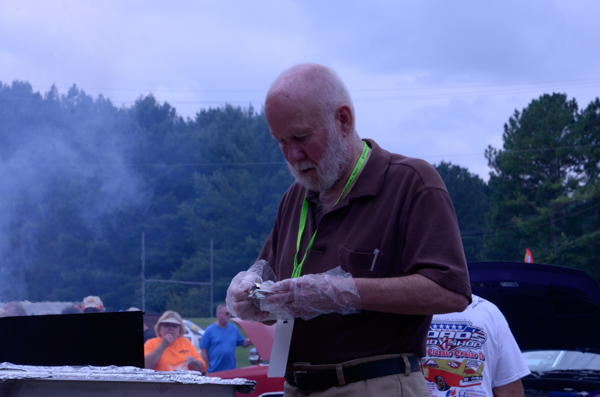 Jim packing hamburgers.
---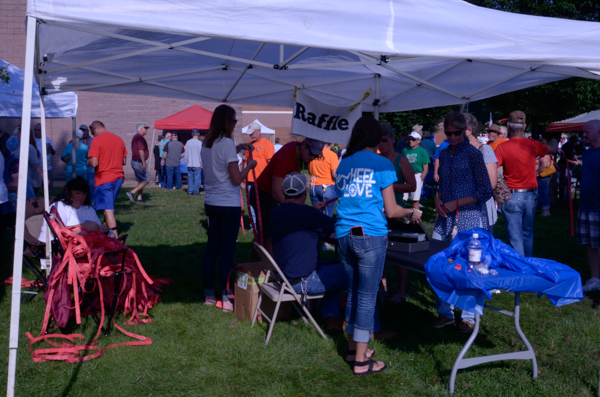 I helped out from time to time at the 50/50 raffle booth. Tickets sold so fast that there was a cadre of folks dedicated to tearing them apart and dumping them into the drum for the drawing later in the day.
---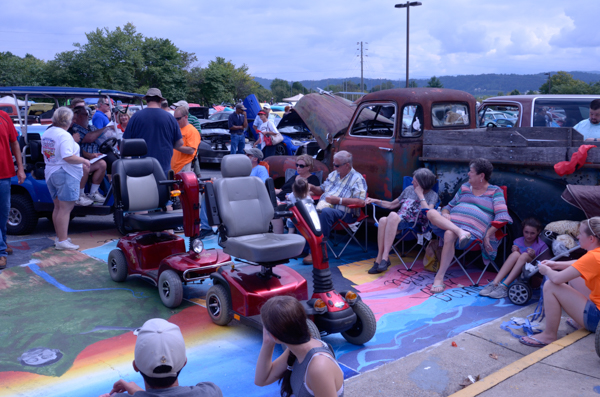 A number of folks were hanging out by the announcer's booth hoping to win something. The 50/50 raffle raised almost $9K, a raffle for a new car raised over $17K, and yet another raffle for a variety of tools and other goodies raised over $26K. Adding in concessions, t-shirts, registration fees, and donations the event brought in over $80K for Hospice!
Thank you Goads!
---
Click your "back" button to return to the previous page or click for our picture album.