There weren't many motorcycles at the show. I chatted with one of the exhibitors who said that there had been quite a few in 2017. He was disappointed that there weren't more.
---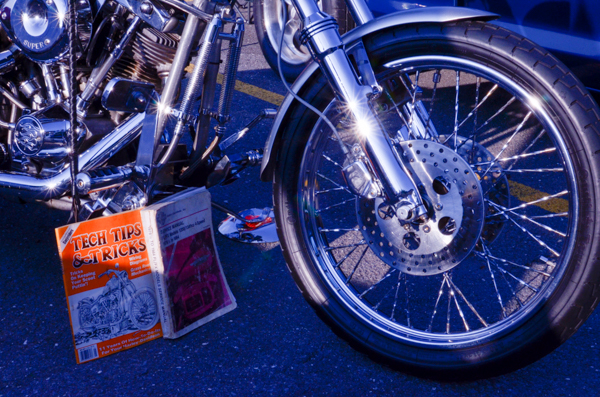 The manual looks older than the motorcycle.
---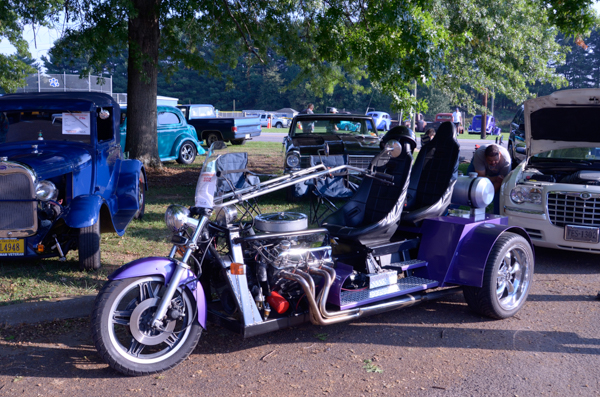 It has a Honda nameplate but doesn't look like any Honda I can find online. A lot of custom design work went into this one -- especially the engine!
Trikes are becoming increasingly popular. Typically the two wheels are in the rear.
---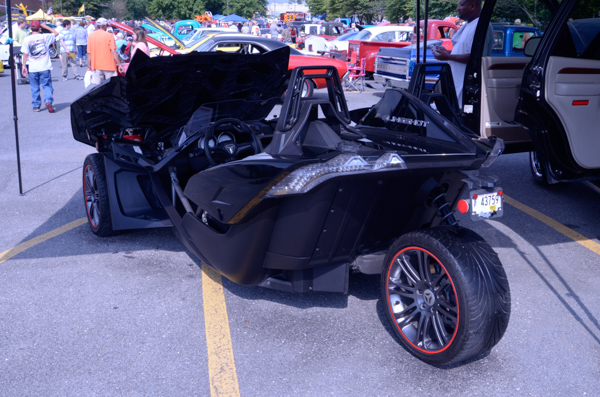 The Polaris Slingshot may or may not be a motorcycle depending on what state you're in.
A full-size skeleton adorned the driver's seat wearing a Batman hat and a t-shirt that read: "If you're single, so am I."
It's almost Halloween.
---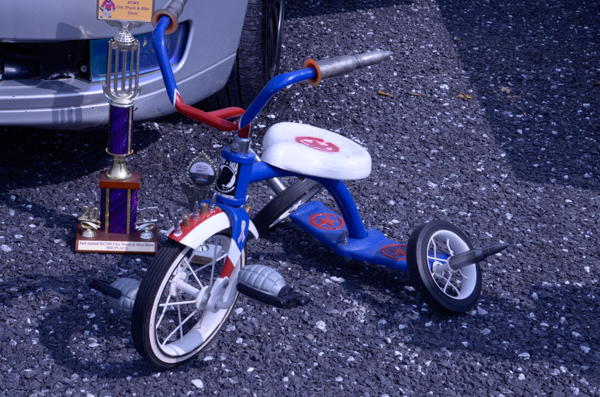 A more traditional trike with just as much attitude.
---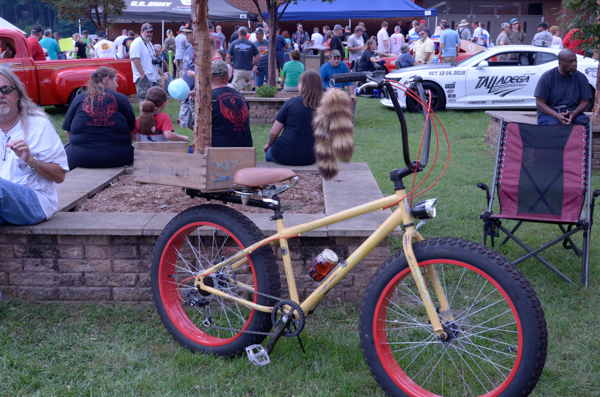 This one didn't appear to be entered into any classes, but I had to include it.
---
Click your "back" button to return to the previous page or click for our picture album.