There were some interesting things done with interior restorations and decorations.
---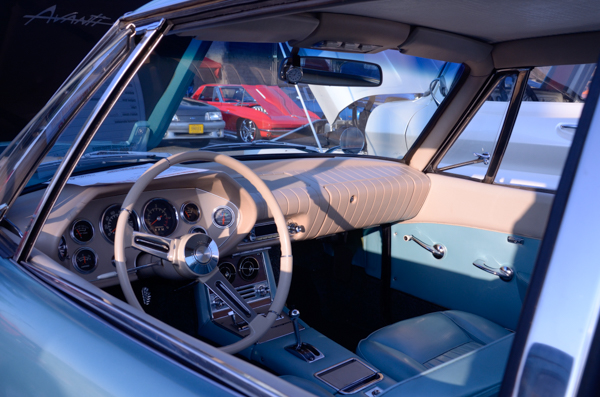 The Avanti has long been my dream car.
Once upon a time when the 2nd generation Avanti was available in the early 80s, I mentioned to Jim that I'd like one for Christmas.
He got me a poster.
I did get a ride in one of the originals owned by a church friend. Sigh.
---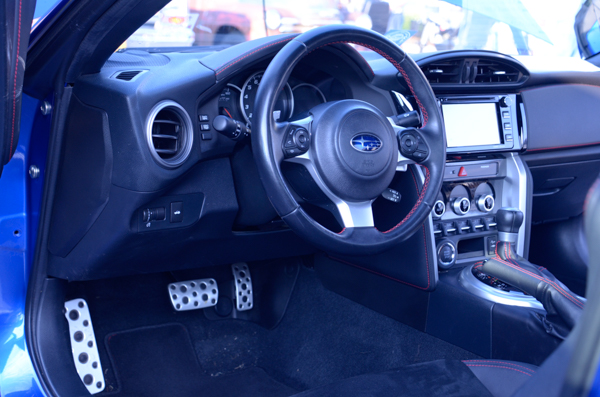 The interior of the Subaru BRZ. That's a lot of attitude for a Subaru.
My first Outback had a 6-speed manual. I was disappointed when I bought my current 2015 to find that Subaru no longer markets manual transmissions in the US. Even this sporty model has an automatic.
---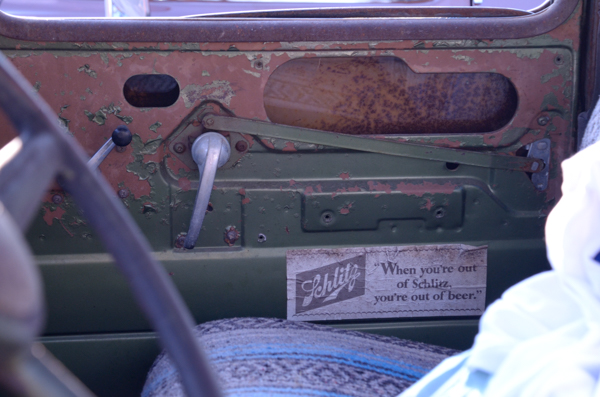 This ramblin' wreck has probably been boasting this sticker since the 60s.
---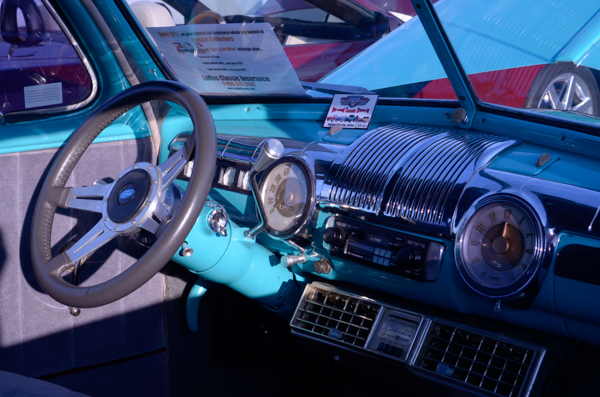 Hmm. A Chrysler air conditioner retrofitted into a Ford?
Nice dash design though. Of course the dash clock doesn't work. They never did. The first car I had with a clock that actually worked was our 1984 Audi. Even it was idiosyncratic. It worked well for several years, stopped for a couple of years, then spontaneously restarted to keep perfect time for the rest of the many years we owned that car.
Dang, I miss that Audi!
---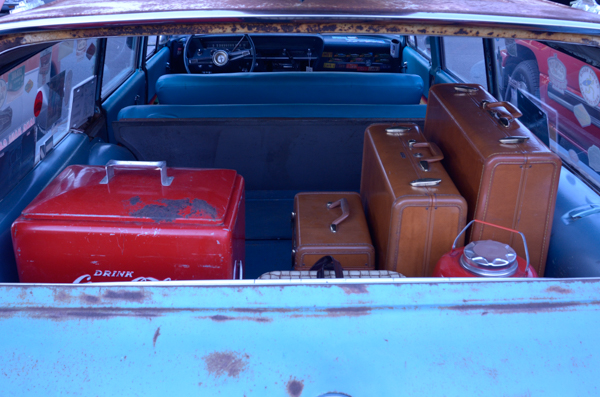 The classic luggage and coolers were a nice touch decorating this station wagon.
---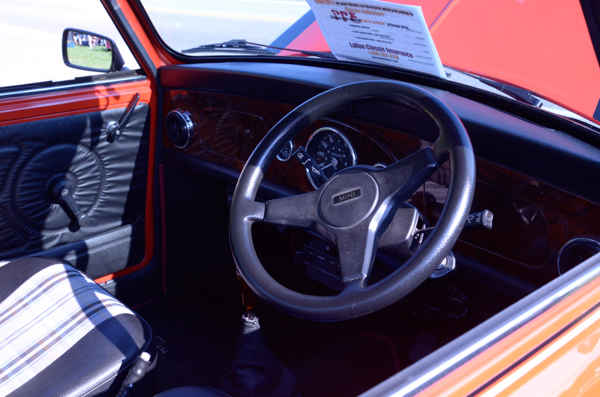 This Austin Mini had its original right-hand drive.
There were only a few imports in the show. There was a Morris Minor, but it had left-hand drive. The Subaru above. A smattering of Hondas. A Karmann Ghia, by all that's holy!
The Mini's engine compartment prominently displayed a label that warned: "This vehicle is wired to negative earth." I had not realized that positive ground was common at one time -- perhaps at the time that the car was made -- so this would have been a critical notice.
---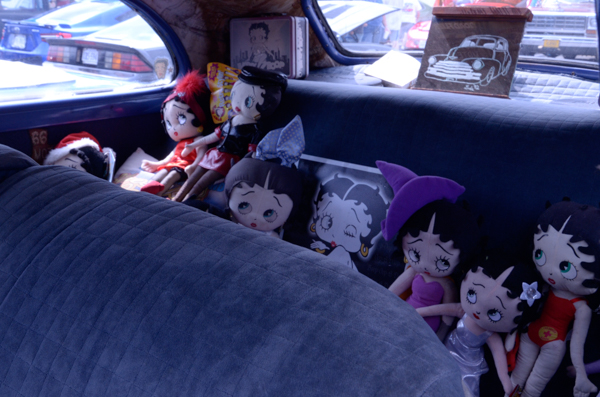 Betty Boop was a common sight at the show, but this gentleman had by far the largest collection. He said there were many more where these came from.
---
Click your "back" button to return to the previous page or click for our picture album.