Pictures from our last dinner on the ship. We were sorry to bid goodbye to our companions. Unfortunately I didn't get everyone (and I didn't get any of the folks who left us at Nuremberg). I just hope I didn't mix up any names!
---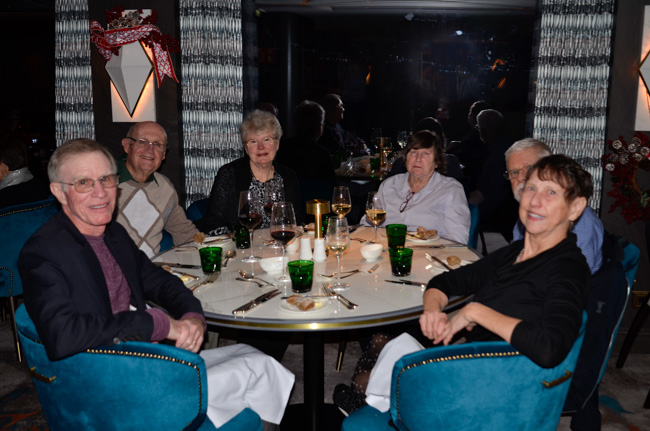 (L-R): Cary, Nevin, Gladys, Mary, Nick & Karen
---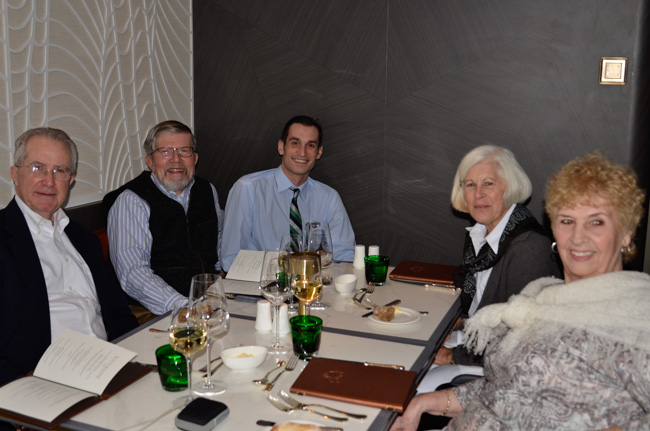 Tom, Bill, waiter, Susan & Esther.
I'm sorry that I can't remember our waiter's name. He was from Romania and was a delight.
---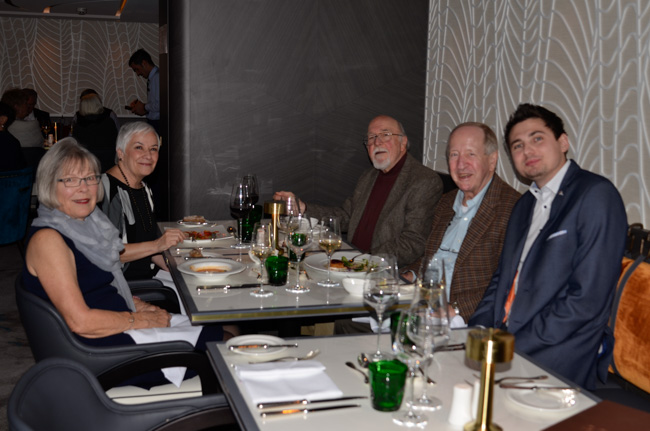 Jane, Lynette, Larry, Fred & Balázs.
---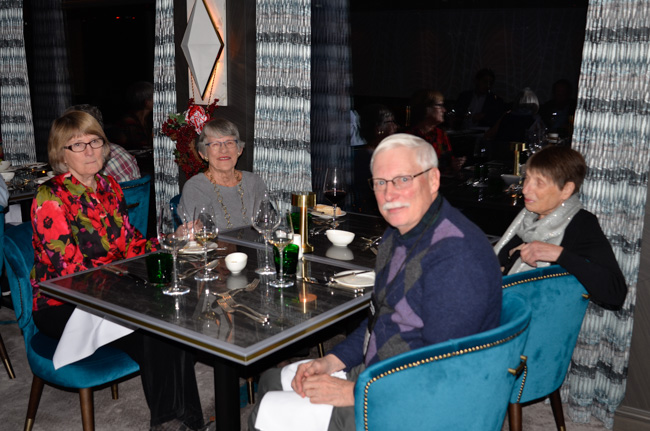 Kathy, Sally, Art & Felicia.
---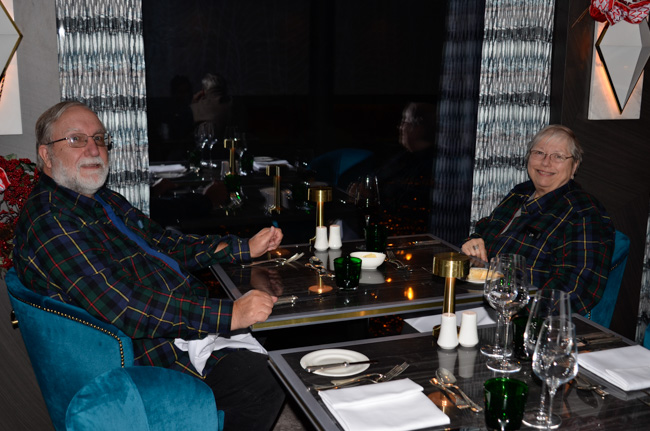 Jerry & Cathy.
---
Click your "back" button to return to the previous page or click for our picture album.