This was a very interesting exhibition. One of the early exhibit halls was structured around shipwrecks and the way that they provide habitat for sea creatures. They also encourage exploration and are a great way to appeal to the many children who visit. Other sections deal with specific habitats such as sandy or rocky shores. Outside there are areas for marine mammals and birds and then a deep-water habitat display that visitors could visit by walking through a plastic tube.
Jim and I couldn't help but remember the sorry National Aquarium as it used to be in the old Commerce Building in DC. The fish were displayed in tiny structures viewed through a porthole-like window. Since the 1980s the bulk of that aquarium was located in Baltimore. Apparently the old Commerce facility is now closed and there will be some kind of new facility developed for DC. But let's get back to Oregon...
---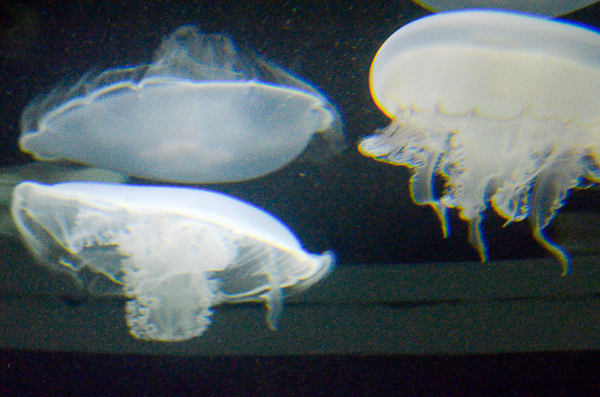 I wasn't really taken with the "shipwreck" theme, but once we got into the habitat areas the interest took off for me. There was a large tank elevated off the floor and filled with jellyfish. The display was such that they could be seen from above and below with lighting from below. These are up high and reflected off the surface of the water above.
Spooky!
---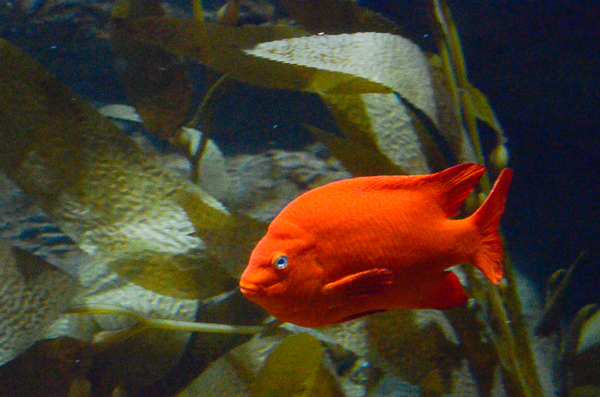 I'm afraid that I didn't get any technical details about any of these creatures. I was just enthralled by their colors and shapes. This guy was hard to capture as it zipped quickly from one side of the large tank to the other.
---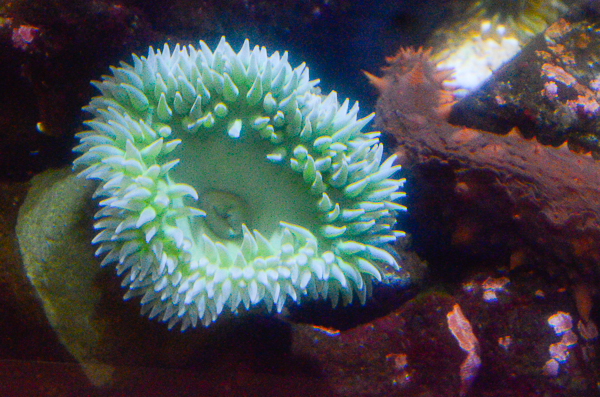 The sea anemones look like plants but are really animals. They came in all kinds of colors and shapes.
---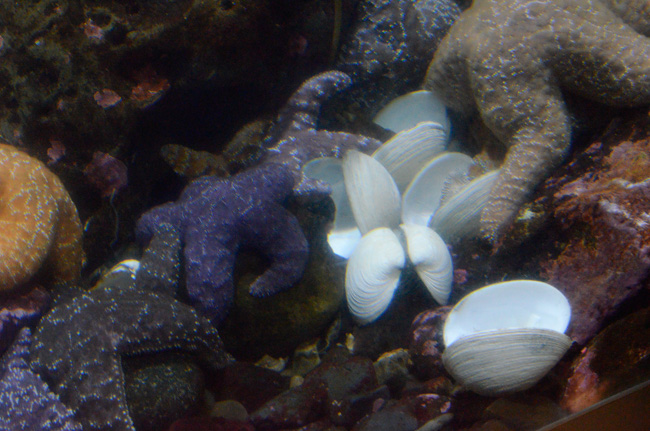 More colorful starfish with some clamshells to set them off. The link points to the Oregon Coast Aquarium web site and a discussion of starfish colors.
---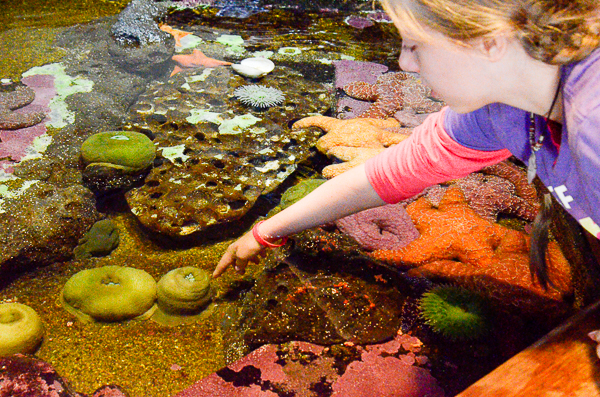 There were some open shallow exhibits that functioned as "petting zoos." Children and adults could touch the creatures to see how they reacted. Each exhibit had a naturalist overseeing it to make sure the creatures were not abused in any way.
---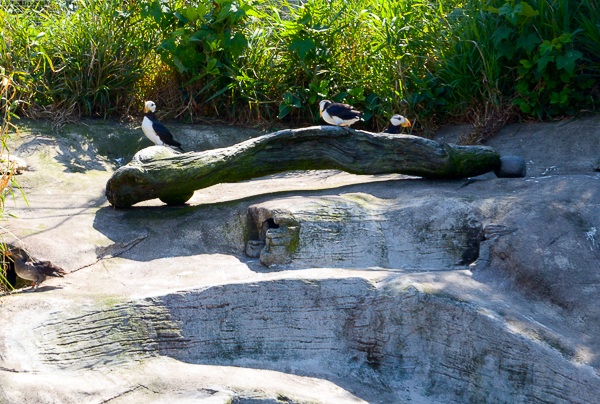 We have seen Atlantic puffins in the wild, but these are horned puffins. They are Pacific birds.
---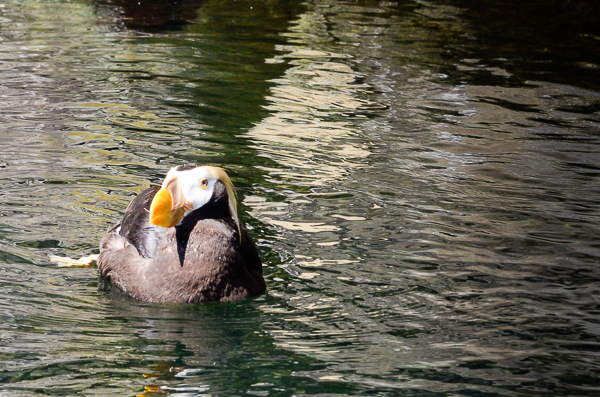 And this is a
tufted puffin
.
---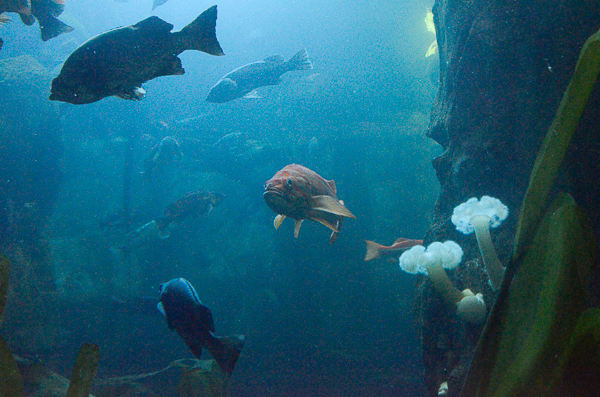 The Passages of the Deep exhibit had numerous varieties of fish and plants -- including kelp beds. The picture at the link shows the tube we walked through and describes the various habitats represented.
---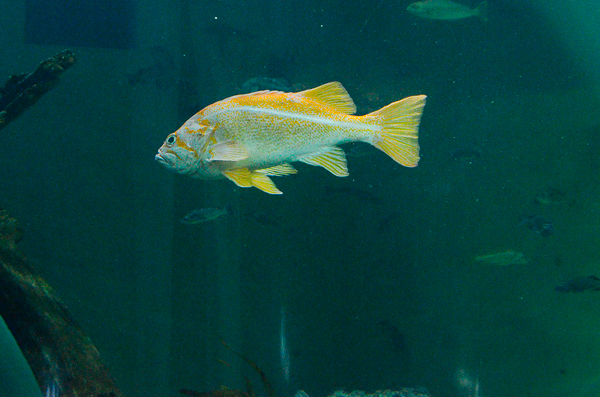 Another colorful fish.
Not being a diver or snorkeler, it was fun to see the fish in an approximation of their native habitat.
---
Click your "back" button to return to the previous page or click for our picture album.