A sample of some of the items in the collection that struck my fancy. The items are from all over the Islamic world. One thing that many of these images have in common is the presence of inscriptions from the Qu'ran.
---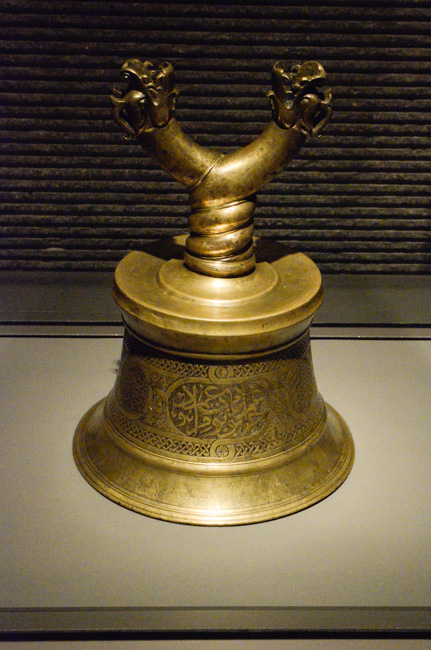 Brass dragon-headed candlestick.
---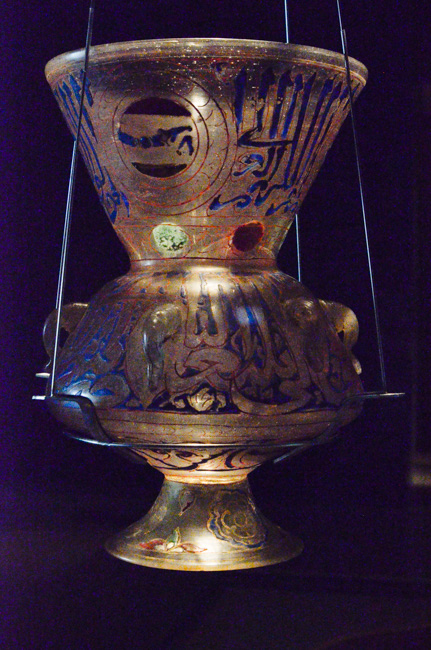 Glass mosque lamp.
---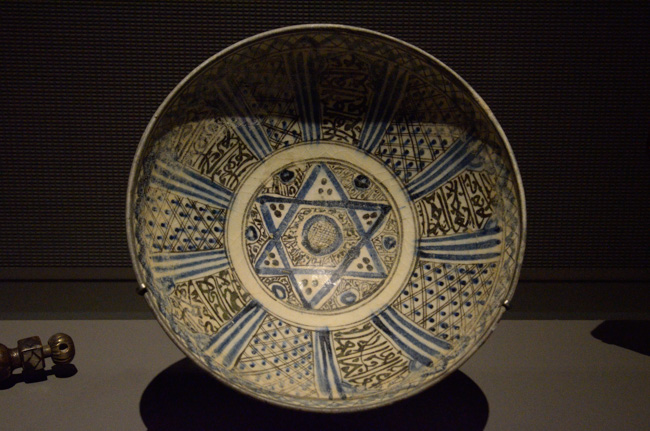 Ceramic bowl.
---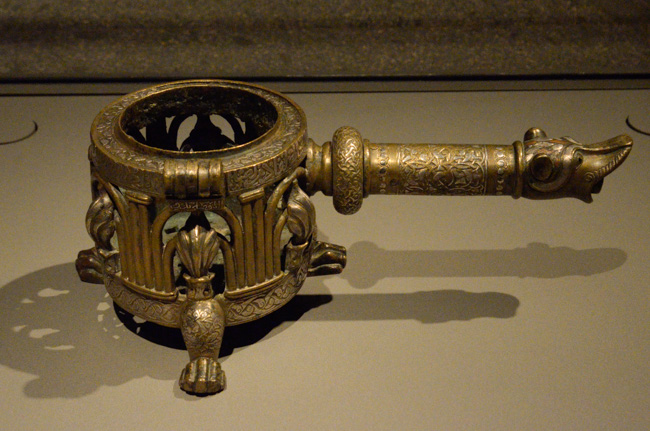 Brass incense burner.
---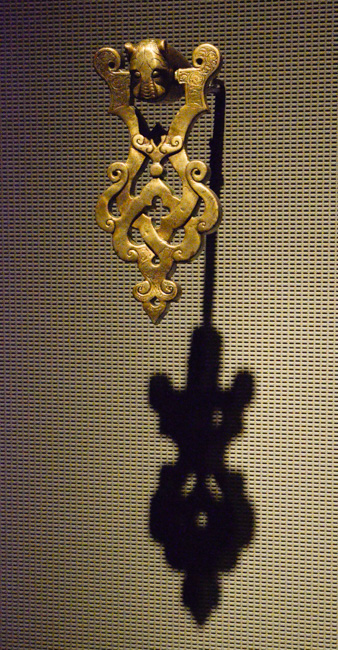 Brass door knocker. As was often the case in this museum, the display and lighting enhanced an otherwise simple item.
---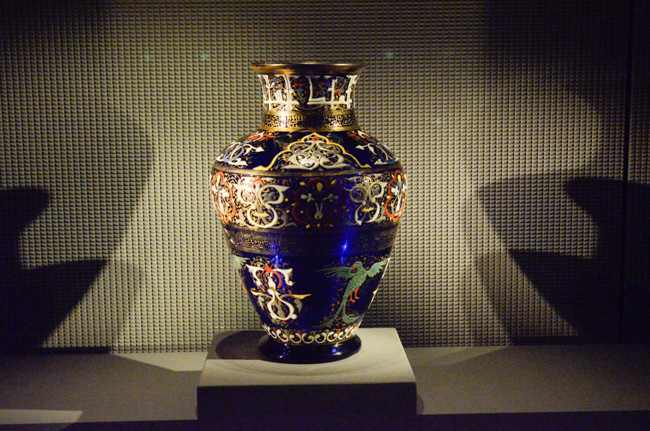 Glass vase. Another wonderful job of lighting.
---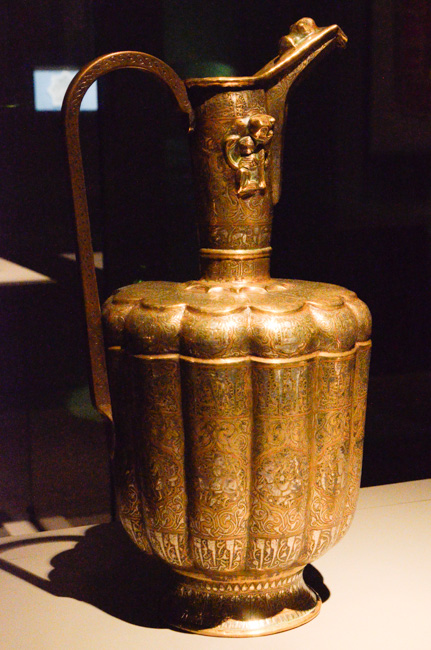 Brass ewer with silver & copper inlay.
---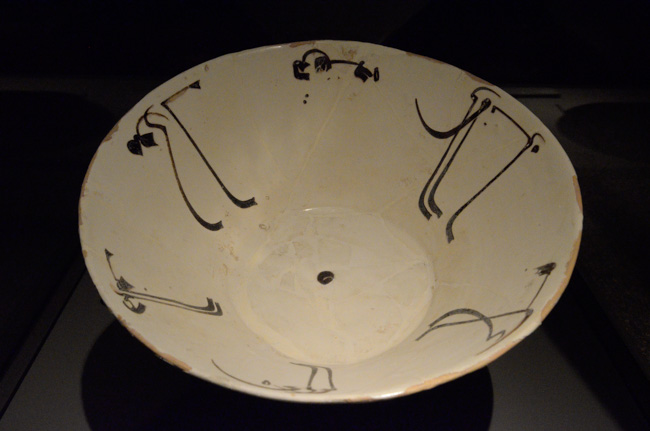 Ceramic bowl with
Kufic
inscription.
---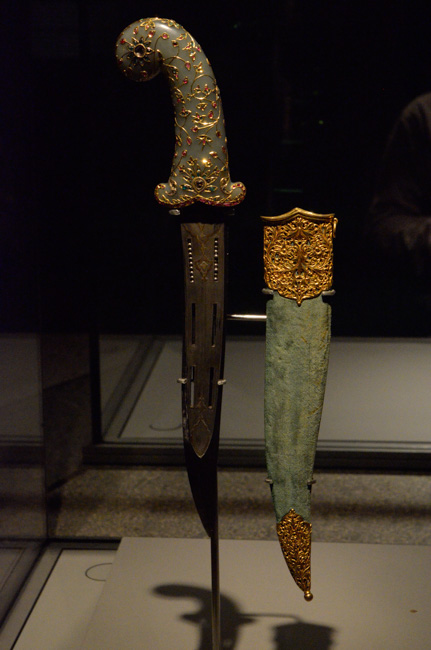 Dagger with jade & precious stones.
---
Click your "back" button to return to the previous page or click for our picture album.