The following day, Friday, we drove to Christiane's country house in Contrevoz (CON-tre-voh), midway between Lyon and Geneva, from which we could explore nearby wine regions. Christiane had a funeral to attend, so Jim & I set out with Carl to visit the town of Vongnes (VON-nya) in the Bugey (bu-JAY) region. Bugey was elevated to Appellation d'origine contrôlée (AOC) status in 2009. It is especially noted for the white wines made from the Altesse grape variety, although we had many others.
---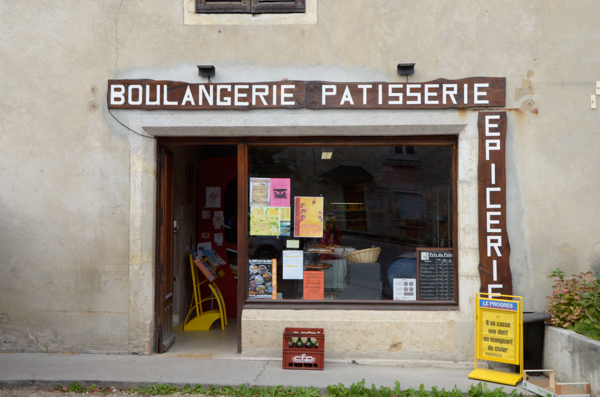 Our first stop on the way to Christiane's was the "supermarket" in the Contrevoz town center. It had delicious bread and pastries, as you might expect from the name.
---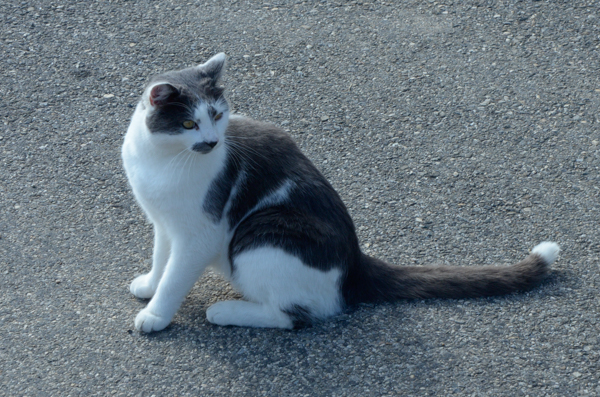 Soon after we arrived we were greeted by the neighborhood cat, Crouton. Crouton really does have a designated owner, but he makes himself quite at home everywhere. He accompanied us everywhere outside and made determined efforts to accompany us inside as well.
I've named all of my own cats after food, so I really approved of his name.
---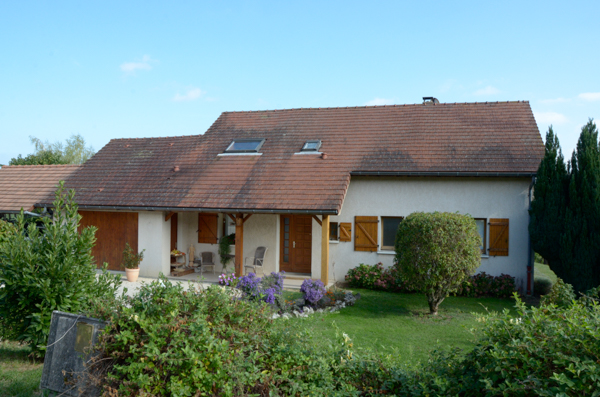 Christiane's house is very nice and snug. It is the perfect size -- small enough to take care of easily, large enough for visiting grandchildren.
It even has space for an atelier for her sculpting.
---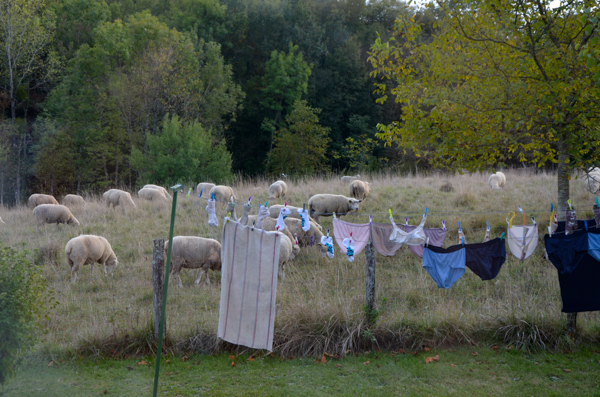 But first things first! We hadn't been able to do laundry since Arles and the situation was getting desperate. Before we did anything else we made a raid on Christiane's washing machine. Unlike American developments with covenants against clothes-lines, the French prefer air-dried laundry. She doesn't even own a dryer.
The neighboring sheep don't seem offended by our gotchies waving in the breeze.
---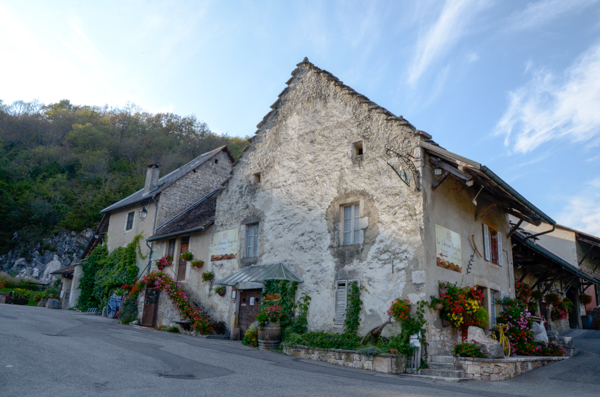 Once the essentials were taken care of, we were off to Le Caveau Bugiste.
---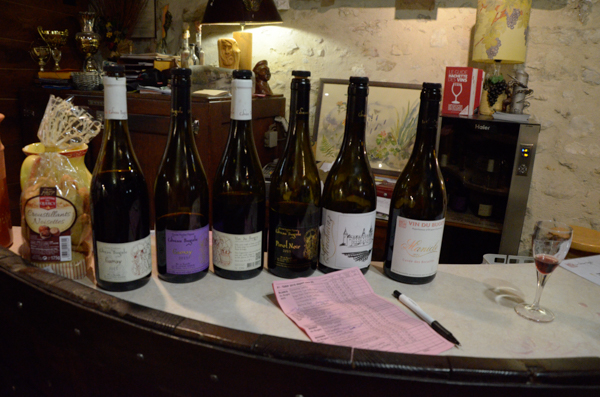 There were a number of different wines available for tasting. We focused on the reds. Grapes represented include gamay, pinot noir & Mondeuse rouge.
---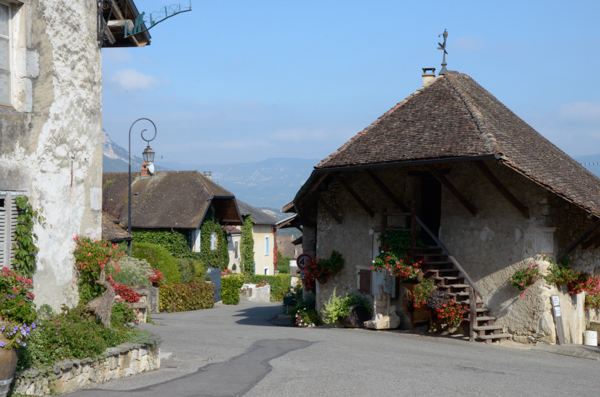 This chamfered roof building with stairs housed a small museum where we saw a very nice video describing the history of the region and its wines.
The entire area is full of impossibly picturesque villages and acres upon acres of grape vines.
---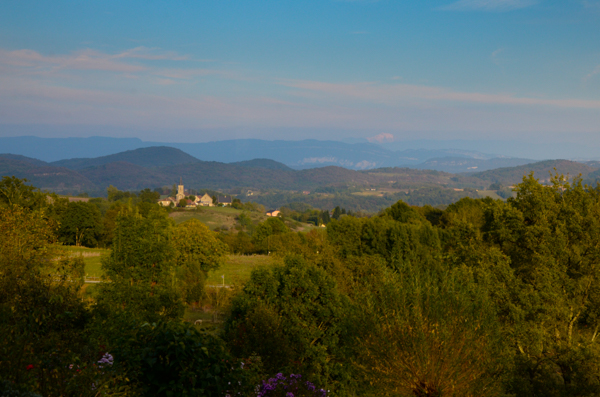 After our expedition we returned to Christiane's (only getting a little lost on the way home) to find that she had returned. This is the evening view from her house. Mont Blanc can just be seen in the center-right of the image.
Unfortunately it was a bit too cool to sit out on the patio,
---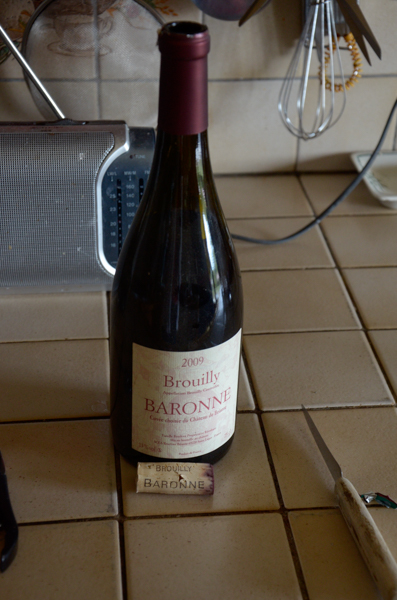 With dinner that evening we enjoyed a bottle of Baronne.
Christiane and her siblings inherited the château, vineyards and winery from their maternal grandmother, but they couldn't make it a profitable venture, so eventually sold it. This is one of the last bottles that they produced. Even though Beaujolais is not noted for its aging properties, this seven-year-old wine was excellent. We even had to let it breathe for an extended period to open up.
The château is now a B&B and the owners have also kept the winery going. There is a nice YouTube video that shows it off.
Christiane has fond memories of the chateau growing up and later as a favored place for family get-togethers.
---
Click your "back" button to return to the previous page or click for our picture album.