This was the only cooking demonstration where I was able to take pictures of the process. Usually we were cooking rather than watching.
---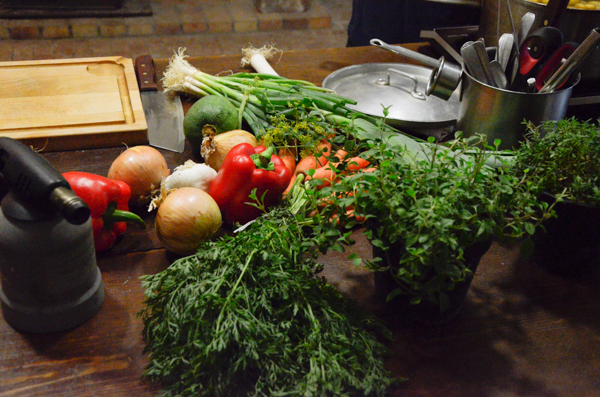 Only the freshest veggies and herbs go into the preparation.
---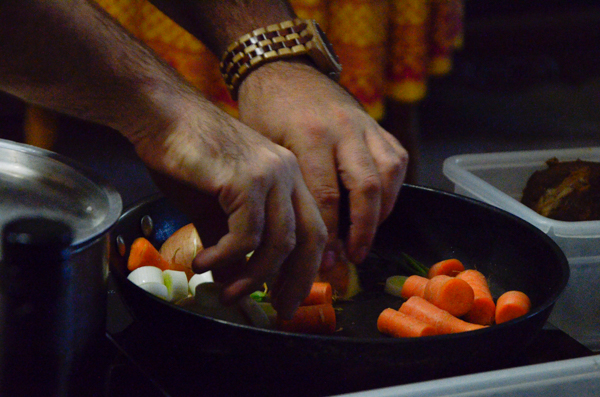 The chef arranges the chopped veggies in a skillet to brown.
---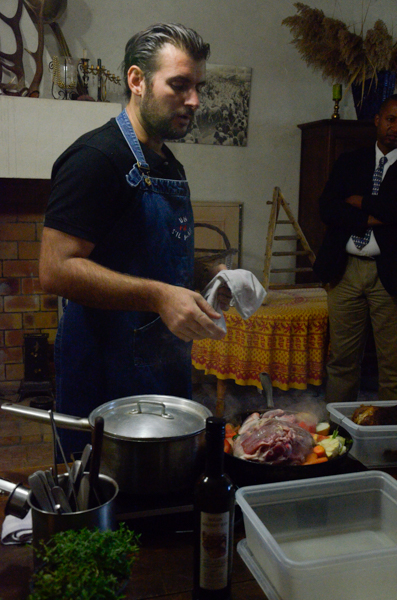 After the veggies are sautéed lightly, in olive oil, of course, the meat is added and browned. The meat is then coated with tomato paste and herbes de Provence are added.
---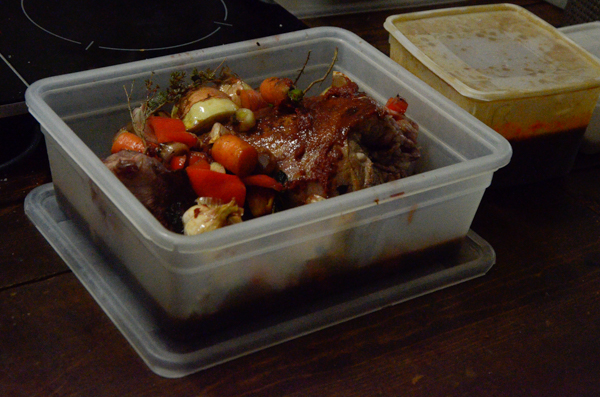 This is how the preparation looks when it is ready for the roaster. After red wine is added to cover, the meat cooks for ten hours. It's like ordering Peking duck!
---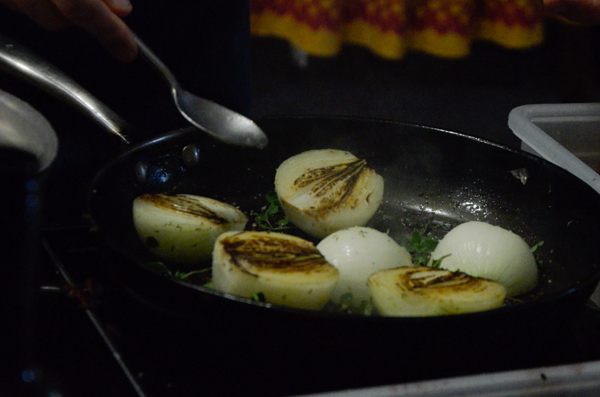 Once the meat is done, the chef prepares more veggies to serve with the eventual dish.
---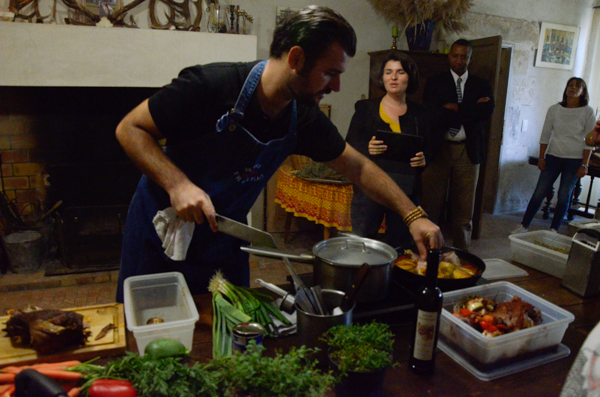 Chef Fabien cuts the roasted meat into serving-size chunks and adds it to the softened veggies.
---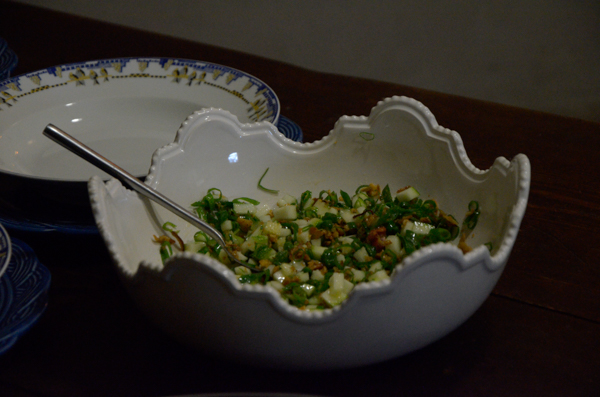 Along the way he has chopped additional raw veggies fine and mixed them with crisply fried onions, more herbs, and olive oil to make a crunchy relish.
---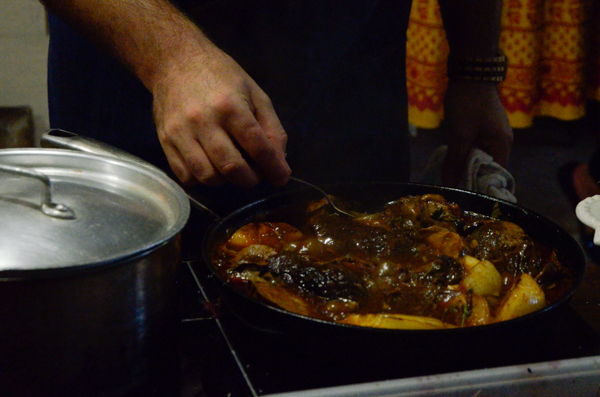 Meat and veggies heat in the sauce from the long cooking.
---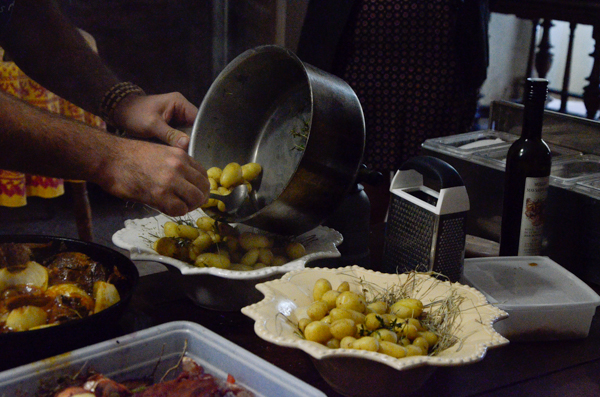 Small boiled potatoes are placed on fennel straw collected from the garden.
---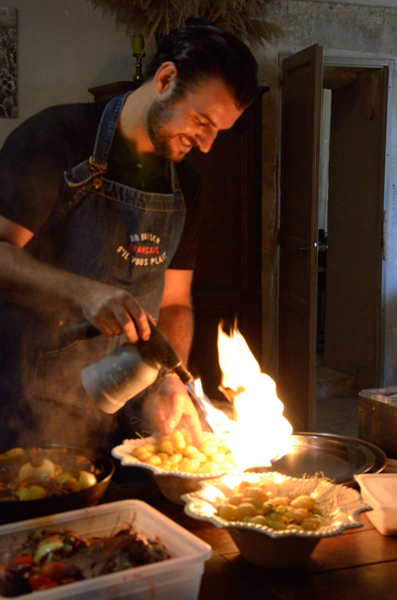 The diabolical chef torches the straw (looks like he's having fun with this!) and quickly covers the bowls so that the smoke flavors the potatoes.
---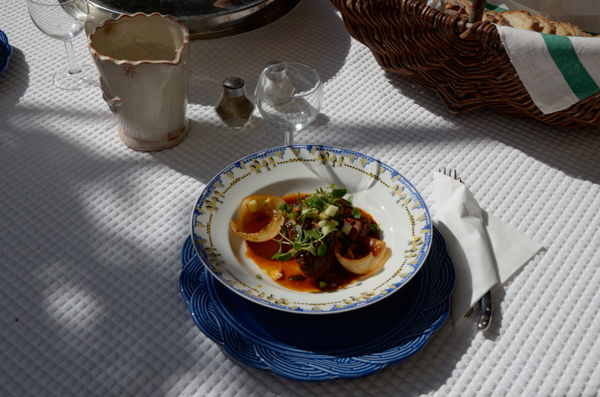 More herbs decorate the finished stew and the fresh chopped veggies are served with bread and the local rosé wine. We've never cared much for rosé, but the Provençal wines are wonderful on a hot day -- cool, crisp and dry. The seasoned potatoes fill out the main course.
---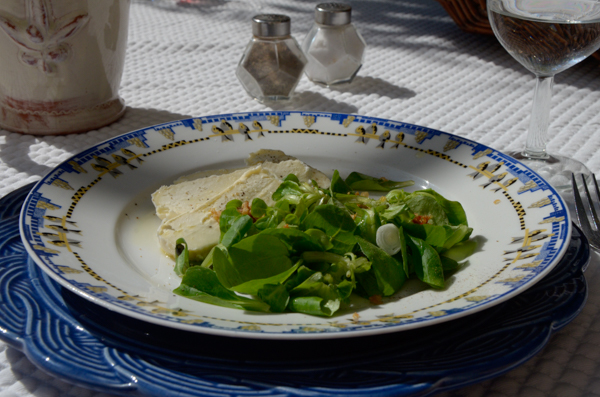 Fresh greenery and goat cheese follow the stew.
I could get used to eating the salad after the entrée as is typically done in Europe.
---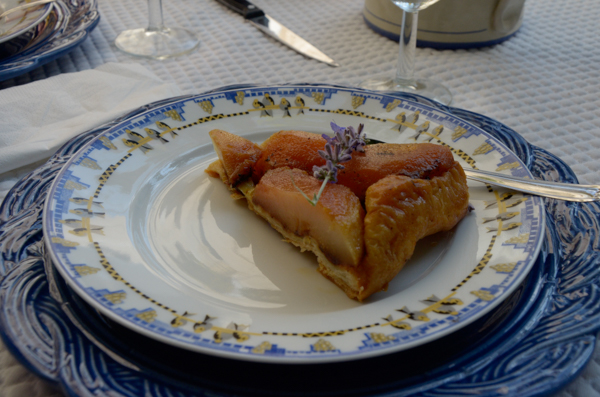 And then dessert, tarte tatin, made by Magali's sister Anne. A fabulous meal. Ahhh.
---
Click your "back" button to return to the previous page or click for our picture album.