It's only a short drive from Winter Springs to The Villages (still the fastest growing location in Florida), but we dawdled along. We had been intrigued by the name Mt. Dora (a mountain? in Florida?), so we had to check out the downtown of that little city. Actually the highest elevations in Florida are in the panhandle but the next highest are in Lake County (but not Mt. Dora). The county seat of Lake County is Tavares. We decided to visit Tavares for no other reason that I once worked with a Chris Tavares. The area is riddled with lakes and the AAA guidebook recommended a naturalist boat tour on Lake Eustis outside of town. We investigated, but it appears that the boat runs when the operator feels like it, and the operator didn't feel like it.
---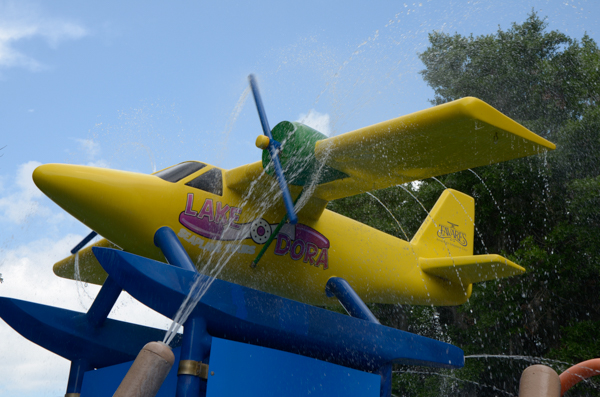 This clever fountain is our souvenir of Tavares. There was also a small train station.
---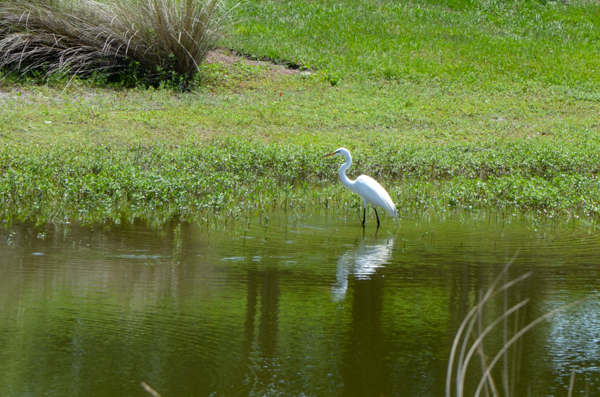 At Grace & Steve's we engaged in our usual amusement of watching the birdlife in the lake behind their house. This egret stayed around long enough to pose for pictures. There were many other visitors, including the great blue heron that Grace has named "Mister Nasty" for his antisocial habits, and a spectacular diving bird that may have been an osprey.
---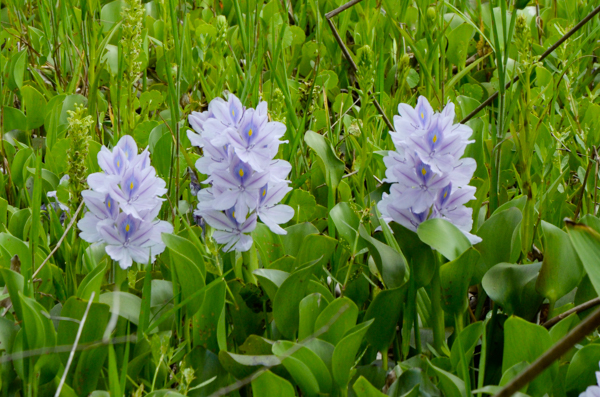 A neighboring pond was choked with these lovely but invasive water hyacinths.
---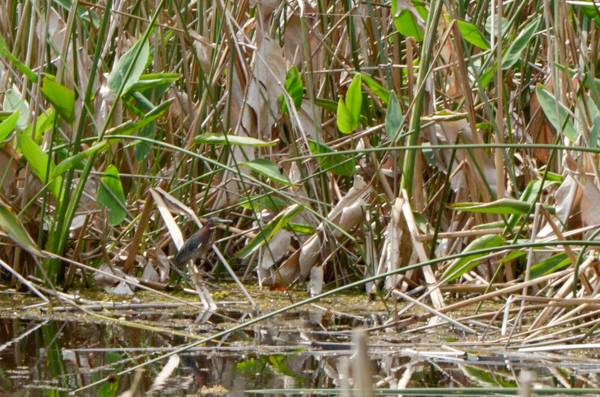 It's hard to find the well-camouflaged green heron among the rushes.
---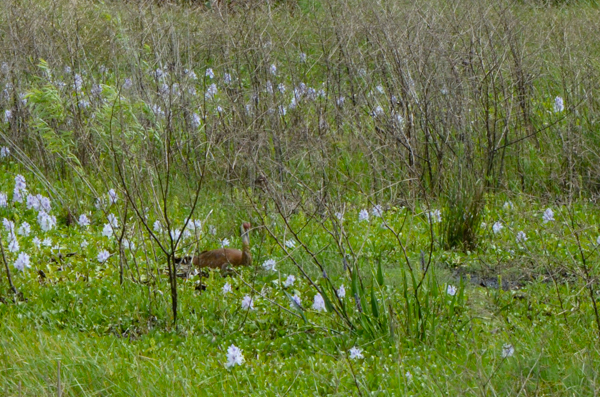 In Winter Springs we had seen a sandhill crane family. Here is one apparently on the nest. In general they are migratory and not supposed to breed in Florida, but the web site at the link says there is a non-migratory "sub-species" that is resident in Florida.
---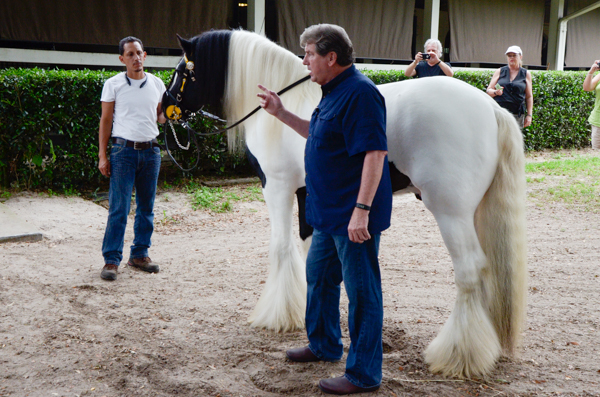 One day we went on a field trip to the Gypsy Gold breeding farm. They claim to be the original importers of Gypsy Vanner horses into the U.S. They seem to be very nice horses: smallish in size but sturdy and good-tempered. A major breed characteristic is the "feather" or hairy-ness.
They were originally developed by the Gypsy travellers of England to pull their caravan wagons.
As in many new breeds that catch on, there has been more than one registry founded. Each one claims to be the "true" stock. I wish them well. It was a very interesting visit.
---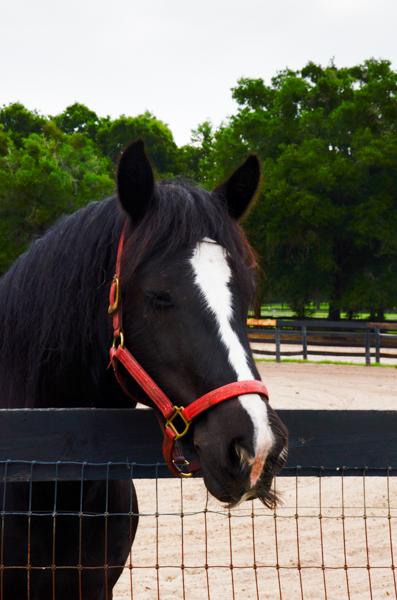 One desirable trait is the presence of "mustaches" on the upper lip.
Not my favorite feature.
This farm has an interesting program of using molly mules as recipients of embryo transfer. They call it their Mule Moms Program. Mules are sterile due to the chromosome mismatch between the parent stock of horse mare and donkey jack. I never knew that their reproductive systems work fine except for the conception part. According to the owner of Gypsy Gold, molly mules make wonderful mothers and are easier to maintain than mares as embryo recipients. It's a win-win situation. Check the link above for more information.
Another fun outing while we were at Grace & Steve's was to St. Petersburg for a game between the Tampa Bay Rays and the Toronto Blue Jays (the Rays won a hard-fought game). The air-conditioned domed stadium was worth a visit on its own. Also worth a trip was Ferg's Sports Bar where we ate lunch.
But time marches on and we had to head home.
---
Click your "back" button to return.