After Arrowtown we proceeded to the wine country of Central Otago. Prior to coming to New Zealand we had only been familiar with NZ Sauvignon Blanc. Not being fans of Sauvignon Blanc we weren't expecting any vinifera adventures. Well! Turns out that NZ makes very nice Pinot Noir, Pinot Blanc, Pinot Gris & claret-style wines. The only downside is that they aren't imported into the US in any volume. (We've already asked about them locally. Rats!)
---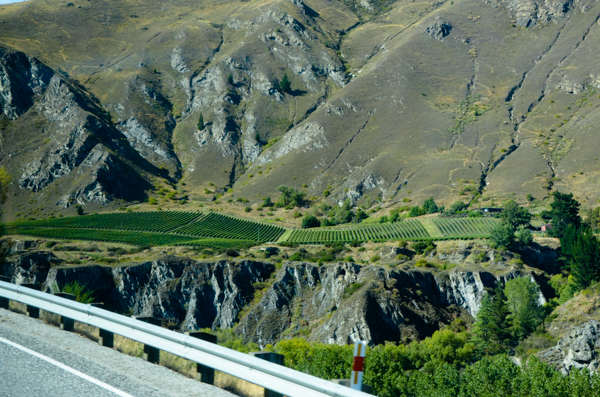 We followed the Kawarau Gorge to the vineyards of Central Otago. As we later learned, this area is problematic for grapes because of the danger of late spring freezes.
Nevertheless, vineyards abound in every possible location.
The soft mauve color of the hills is due to wild thyme.
---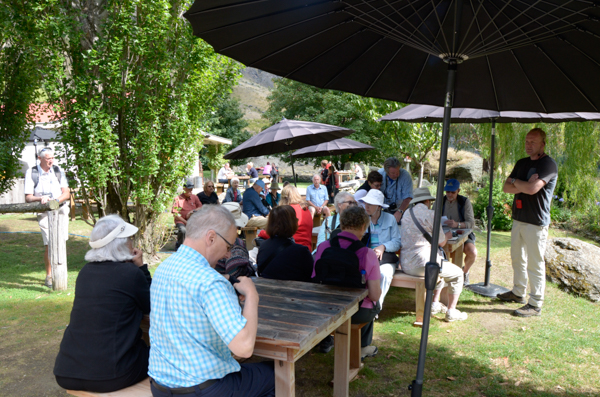 We stopped at Wild Earth Winery to learn more about viticulture and wine production in this area. Our presenters were Tim Deaker, the son of Michael Deaker, who spoke to us in Dunedin, and owner and ex-pat American vintner Quintin Quider.
This is the first time that this particular segment has been included in the program and I think even the guides were surprised at how marvelous it was.
The presentations were informative and the food and wine pairings outstanding!
---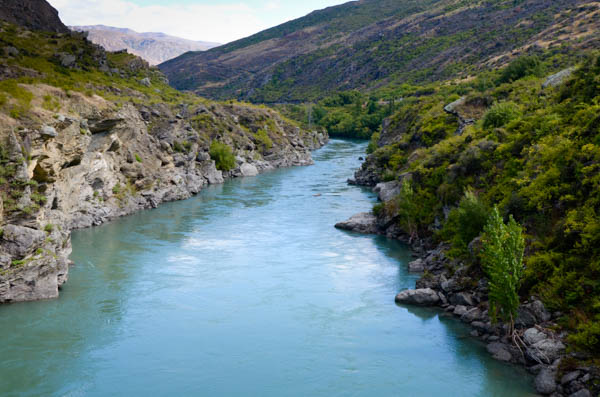 We crossed the Kawarau Gorge on a footbridge to visit the winery, which is located adjacent to the Goldfields Mining Centre mentioned in the link. We did not visit Goldfields.
---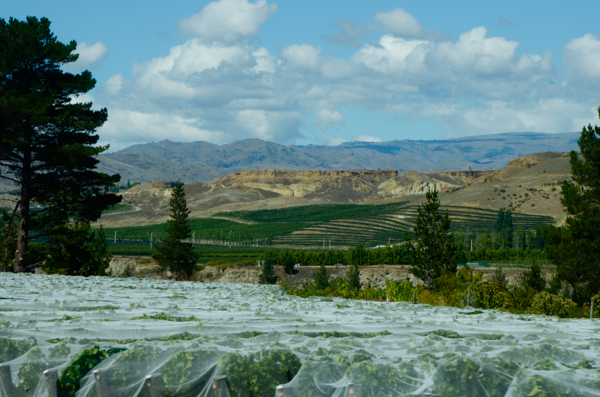 More vineyards as we proceed toward Wanaka.
The netting keeps birds from damaging the grapes, which are beginning to ripen.
---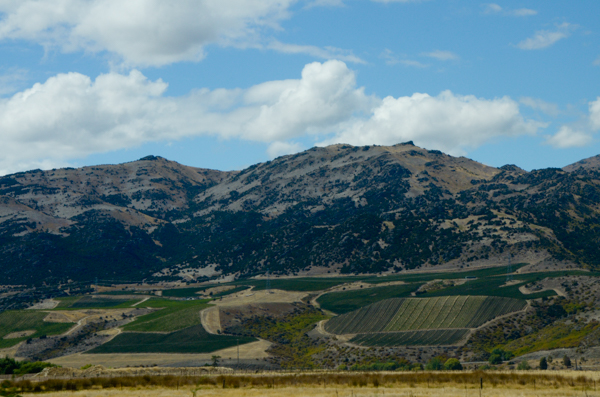 More vineyards.
I loved the variety of vineyard configurations.
There are a variety of ways to protect the vines from late freezes: fans, smudge pots, water spritzers, even helicopters for those with deep pockets!
---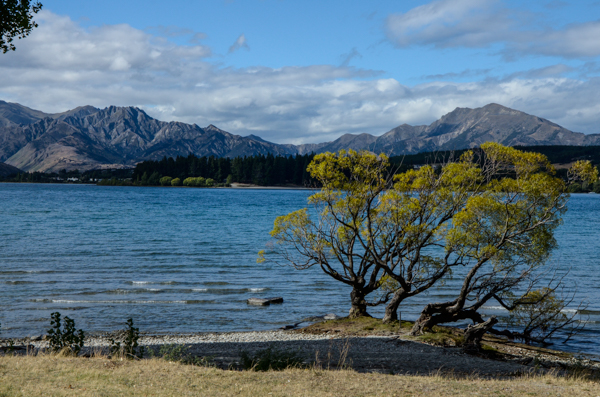 Our hotel was outside of town on Lake Wanaka. The lake was singled out for protection by an act of parliament in 1973. There is an organization dedicated to its preservation.
I enjoyed a pleasant walk along the lakeshore after we settled in.
---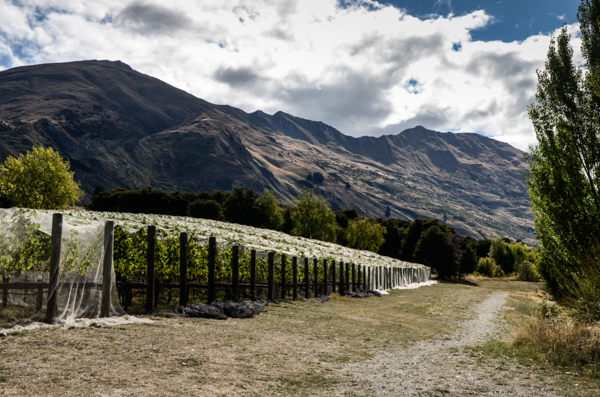 Farther down the lake was Rippon Vineyard. There was a sign for the tasting room, but I didn't visit.
---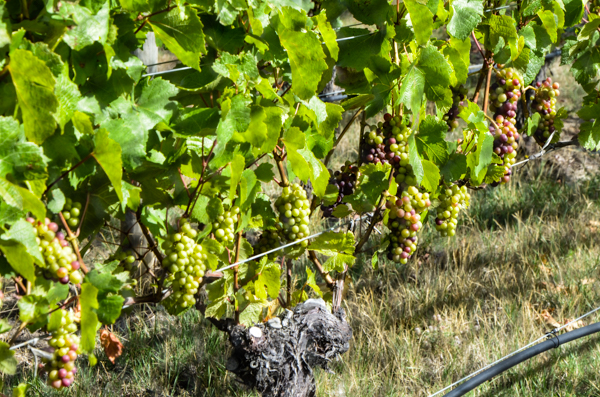 The grapes were just beginning to ripen. These are old vines as shown by the gnarled base stock.
---
Click your "back" button to return.