After dumping our bags at the hotel (rooms weren't ready yet) and having lunch, we walked down to the dock at Te Anau to catch a boat to the Glowworm Caves. The trip on the lake was nice. As to the caves, I'd sooner jump out of a helicopter onto a live deer. Noisy, slippery, claustrophobic, disorienting are words that come readily to mind. That said, many people loved them.
After dinner back at the hotel, several of us walked down to the Wildlife Park to see more birds.
---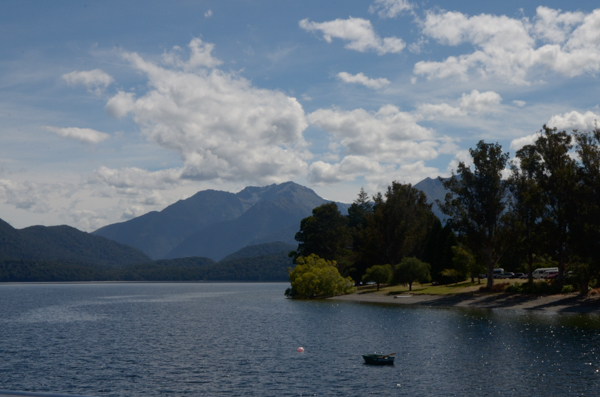 The view from the dock where we left for the cruise.
What can be more lovely than a mountain lake?
On windy days this lake, due to its size, can be formidable.
---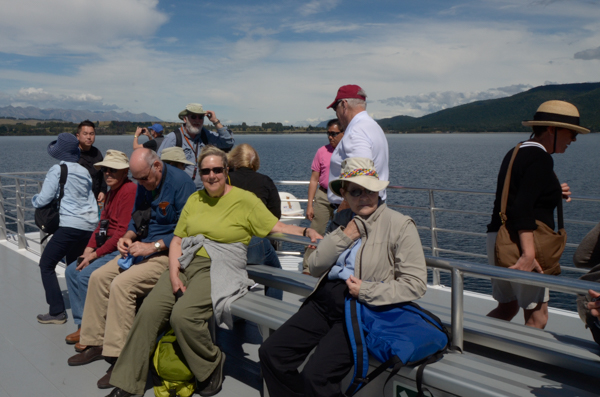 Many of our folks gravitated to the sun deck.
Even though the day was calm, the motion of the boat meant that you had to hold onto your hat.
---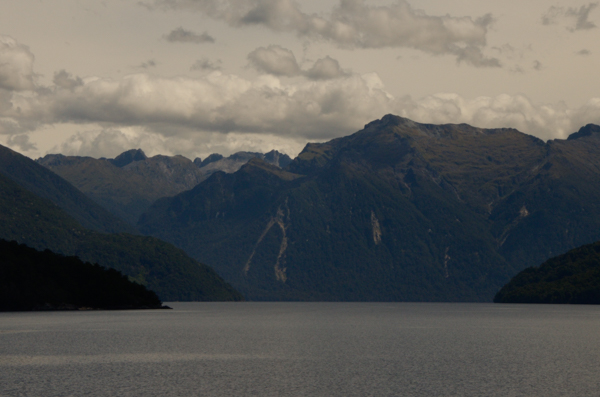 The mountains are rocky and steep but still covered with beech forest. On the steepest sections, the tree roots interlace with each other rather than sinking into non-existent soil. This works pretty well, but from time to time a segment of trees breaks loose, perhaps after a heavy rain, and a "tree avalanche" roars down the mountain leaving scars like the wishbone shaped one seen here.
A similar landslip in 2014 had closed the road that we would later be taking to Westland.
---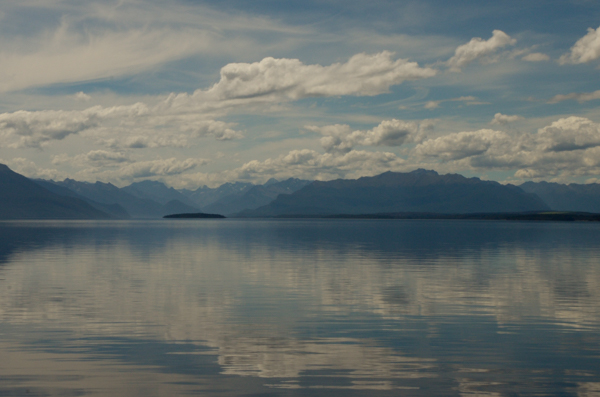 Tectonic forces formed the Southern Alps of New Zealand are as the Pacific Plate rides up over the Australian Plate. The mountains are growing very fast in geologic terms and are eroding almost as fast.
In 1991 the peak of Mt. Cook, New Zealand's highest mountain, collapsed reducing its height by almost 30 feet.
---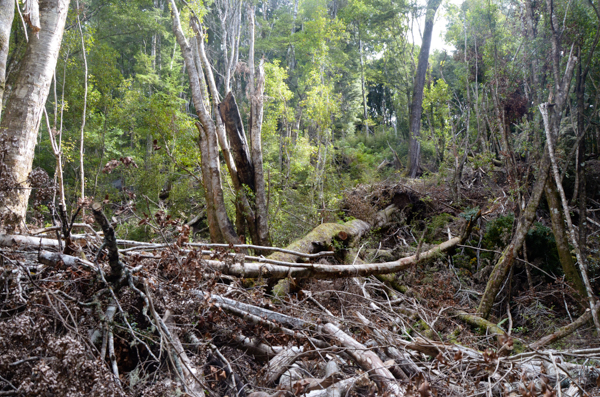 After the glowworm experience, I took a short walk in the adjacent forest to get my bearings back in the open air. This debris is the remnant of a small "treelanche." It started low on the slopes or it would have wiped out the Visitors' Center.
---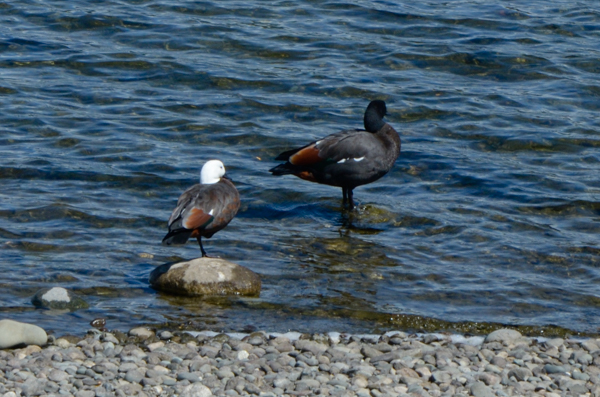 After dinner some of us walked to the Wildlife Centre. We were disappointed to find the Visitor's Centre closed.
Along the lake we passed this pair of Paradise Shelducks.
---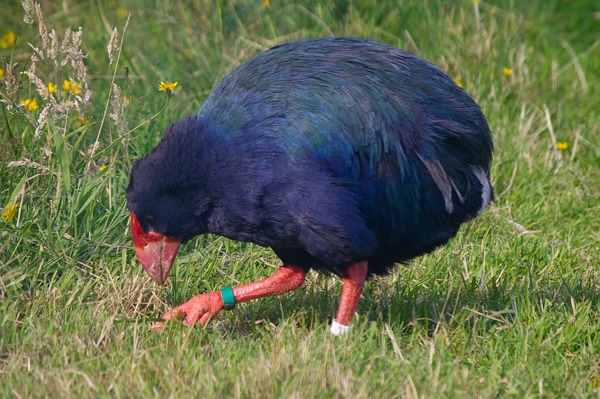 The star of the Centre is the Takehe. These large flightless birds were once believed extinct, but a remnant population was found near here in 1948. Since then a careful management program has increased the population in protected areas.
---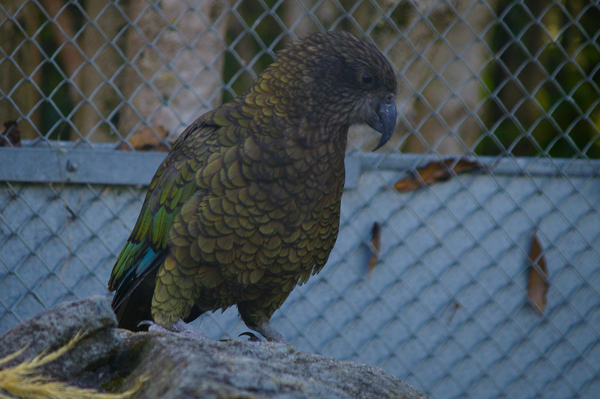 The female Kea is less colorful than the male. I didn't get a decent picture of her consort.
All of the birds kept at the center are either unable to survive on their own or are being rehabilitated before being released.
Kea, primarily scavengers, can kill sheep and were persecuted for many years for that reason. These birds have only been protected since 1986.
---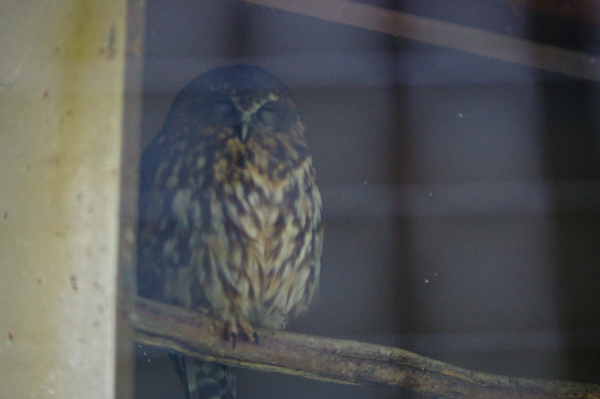 The morepork owl was sleeping so I didn't get an image of its prominent eyes.
---
Click your "back" button to return.