We regretfully bid goodbye to Turangi. The Turangi Bridge Motel where we stayed was my favorite of the entire trip. It had some picnic tables on the levee along the river that were a great place to have a beer with your fellow travelers and a nice deck ditto. Bring bug spray, though. The food was delicious, the wine list adequate, and the staff accommodating. And best of all ... free unlimited wi-fi. Only one other place had this benefit.
Our next destination was Wellington, the capital of New Zealand.
---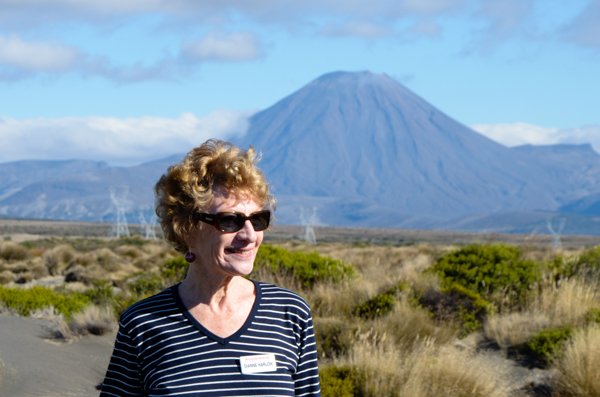 Our route took us by the mountains again -- this time on the opposite side.
Our Site Coordinator, Dianne Harlow, stands in front of Mt. Doom -- or at least the mountain used for the model of Mt. Doom in the Lord of the Rings trilogy. Dianne and country guide Suzanne made a great team and really enhanced our enjoyment of the North Island.
---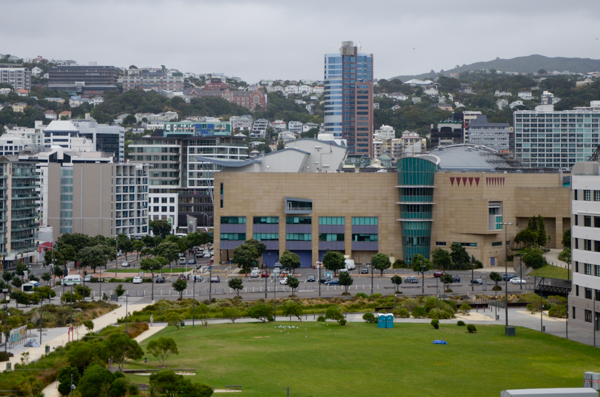 Our Wellington hotel room overlooked the Te Papa Tongarewa Museum of New Zealand -- the tan building.
Wellington is a very steep city. Our room was on the 8th floor relative to the street in front of the hotel and the 2nd floor relative to the street behind the hotel!
---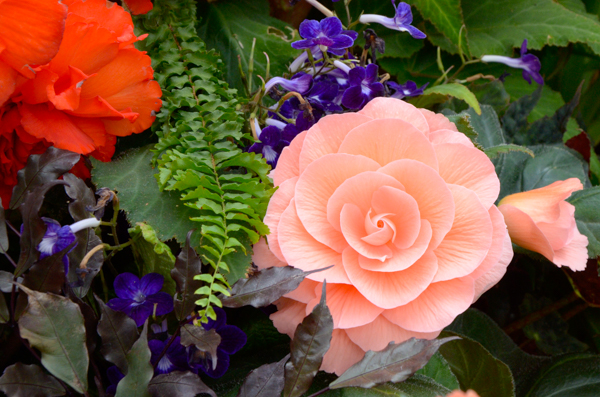 Although we visited the Parliament Buildings, the Wellington Botanic Garden was my favorite. We had a lovely walk through the gardens, but I could have spent much more time there.
---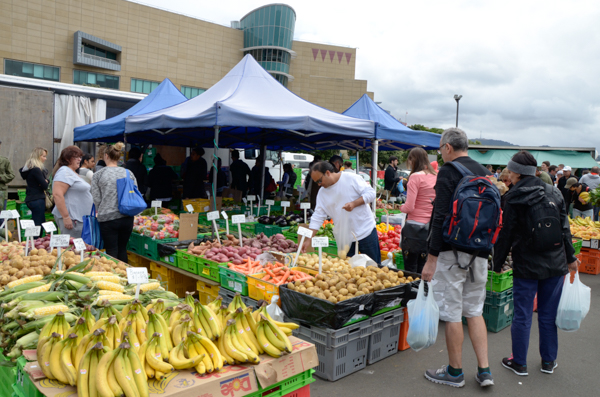 Adjacent to the museum was this farmers' market held every Sunday. It was jammed with tourists and locals alike. We bought some apples to snack on and some burritos (!) at one of the food vendors.
---
Click your "back" button to return.