After three nights we left "The Big City" of Auckland to head for the countryside. Our next destination was Rotorua.
---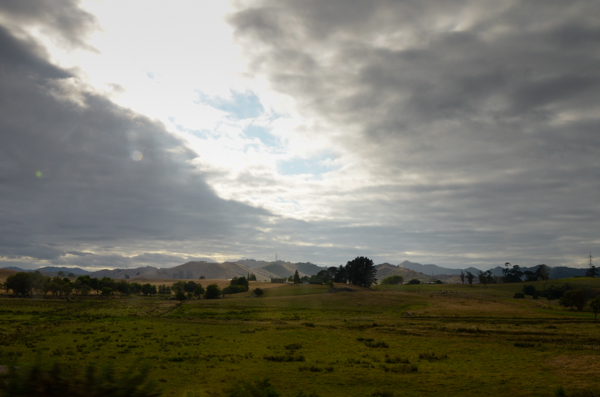 In the 18th century Maori welcomed European settlement, even considering a European village or mission station in their territory as an element of prestige or mana. As the number of Europeans, or Pakeha (pronounced pah-kay-ha), increased, however, they began pressure the Maori tribes and seek their land.
Although a strongly tribal people, some of the tribes created a confederation and selected a king to counter the power of the English queen. They were concentrated in this area. The King movement was eventually overwhelmed, but for a time it protected the Maori land-holdings in this region SW of Auckland.
---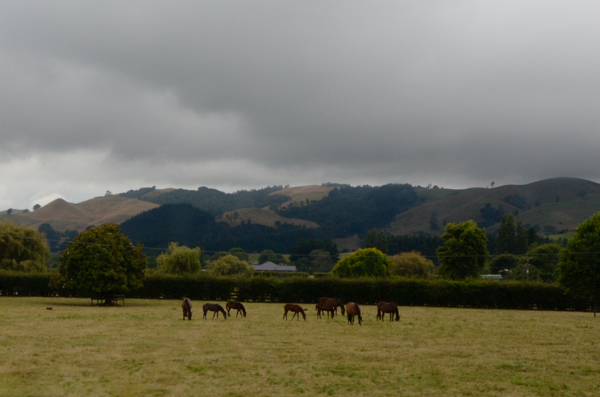 New Zealand has a major Thoroughbred industry. Their most famous horse was Phar Lap, bred in New Zealand and trained in Australia. He raced in Australia and North America before dying suddenly in suspicious circumstances just prior to a major race. We saw his skeleton in a museum in Wellington. There have been a number of books written and even a movie made of his life.
We passed numerous racetracks, but none were active at the time. Harness racing, dressage and eventing are also popular horse sports.
---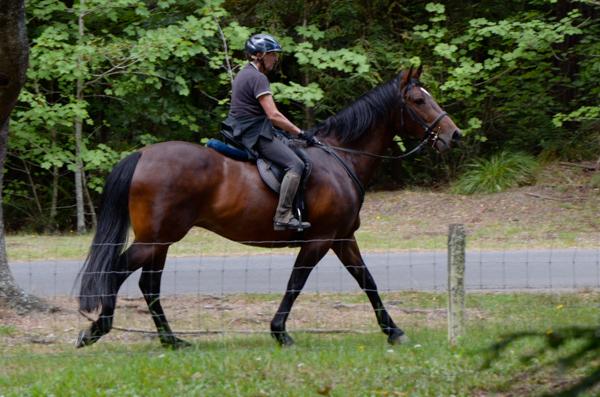 I was pleased to see this beautiful horse out for a spin with its rider. New Zealand seems to be more-or-less heaven for equestrians. We briefly considered retiring to NZ some years back (it was too expensive) and it might have been a better choice than Rockbridge County, VA, in terms of horse sports and bridle trails.
Not that we're reconsidering our decision. We love Lexington.
---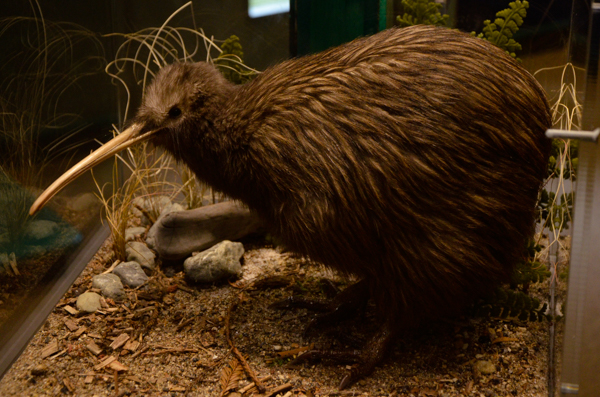 Before arriving in Rotorua proper we visited the National Kiwi Trust. This facility specializes in hatching kiwi eggs in a safe environment and raising them to an age when they are relatively safe from introduced predators such as stoats and rats (although they are never safe from domestic dogs & cats). In the wild only about 5% of kiwi chicks reach adulthood.
This national emblem of New Zealand is critically endangered in the wild due to predation and habitat loss. We did see living chicks in addition to the taxidermy displays, but pictures weren't allowed. We never saw any of these nocturnal critters elsewhere on our travels. Although they are flightless, kiwis do have tiny wings buried in all those feathers.
---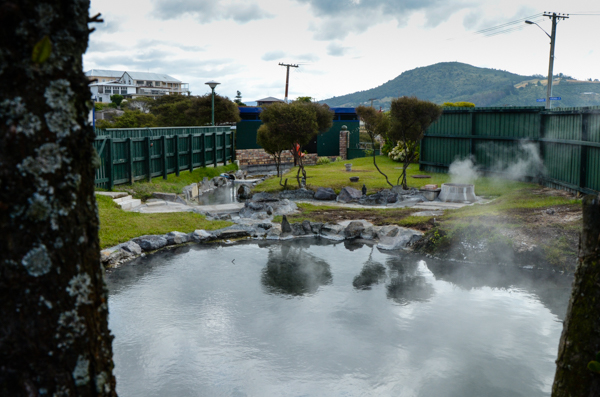 Once arriving in Rotorua, we walked to the lakeside Maori village of Ohinemutu. The village contained this garden with thermal springs as well as other thermal features. The "chimney" to the right was burbling merrily during our visit.
In one part of the plaza, steaming water bubbled through the paving stones.
---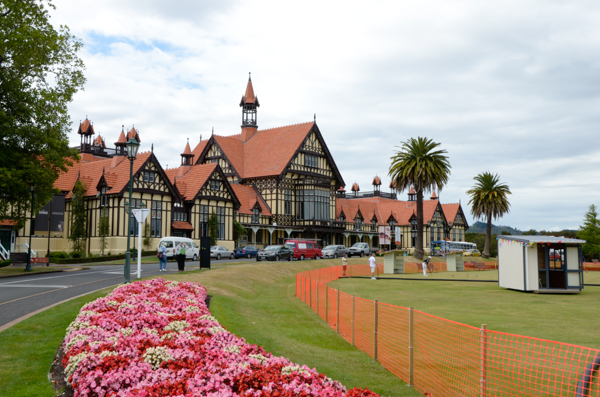 The Rotorua Museum facility was built in the early 20th century as a bath house to capitalize on the popularity of the hot springs, which were reputed to have medicinal value.
Men received treatment in the north wing (closest here) and women in the south.
The not-very-scenic orange fencing marked the location of an international croquet tournament.
---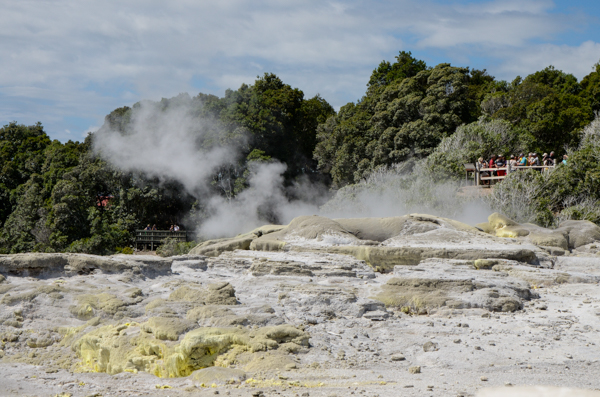 The afternoon and evening of our last day in Rotorua were spent at Te Puia, the home of the Maori Arts & Crafts Institute and the Whakarewarewa Geothermal Valley.
After visiting the Crafts Institute, we toured the Geothermal Valley, which is home to a variety of geysers and boiling mudpots.
The Pohutu Geyser has deposited colorful sinter terraces.
---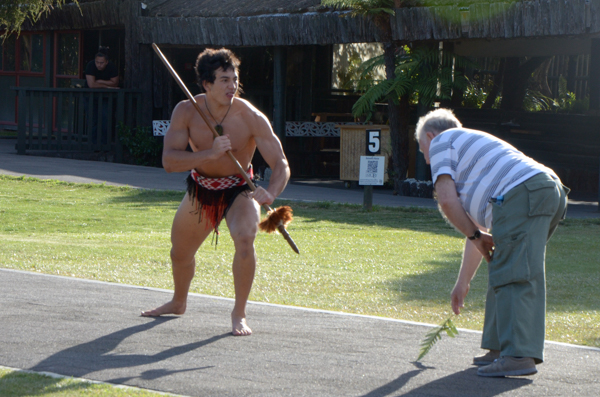 That evening we attended a cultural performance. A young Maori warrior challenged our designated representative. He offered a fern frond in a gesture to determine intent: did we come as friend or foe.
By accepting the frond our representative signified that we came in peace. Had he actually been Maori, he would have chanted his homeland, status and descent in response.
We were later to see similar welcoming rituals performed at the Auckland airport by folks greeting their returning friends.
---
Click your "back" button to return.