We visited several other locations in the White Sea over several days. Some were islands and some were on the mainland. On Kuzova Island we saw more ancient monuments -- and some modern research.
---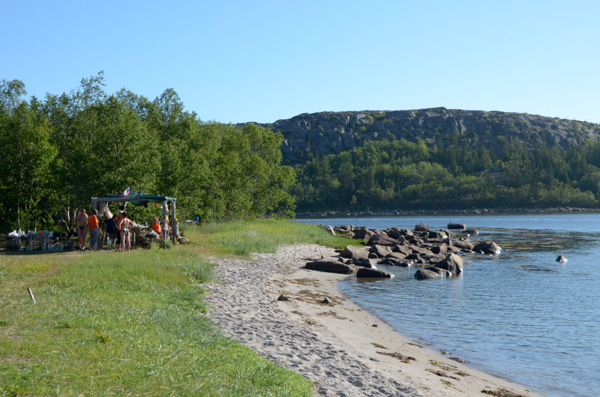 Overnight our ship cruised from Solovetski to a nearby island where we found an encampment of Russian students and professors. They were investigating (could I make this up?) whether yogic meditation could lengthen the time they spent immersed in the frigid water.
All in the name of science.
---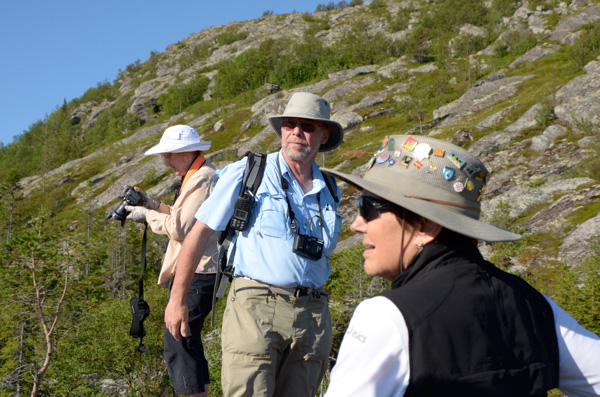 Pretty soon the "long walkers" left the shore behind and started up the mountain.
Tom Sharpe, in the center of the picture, was our travelling geologist. He was in hog heaven throughout this trip. We saw lots of old rocks!
---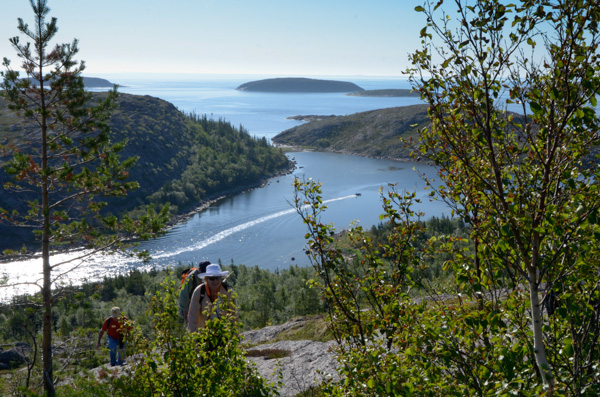 We had to scramble to get to the top of this rocky island, but the views were magnificent. Zodiacs were busily shuttling folks between the island and the ship.
Of course, it was even more of a scramble getting back down!
---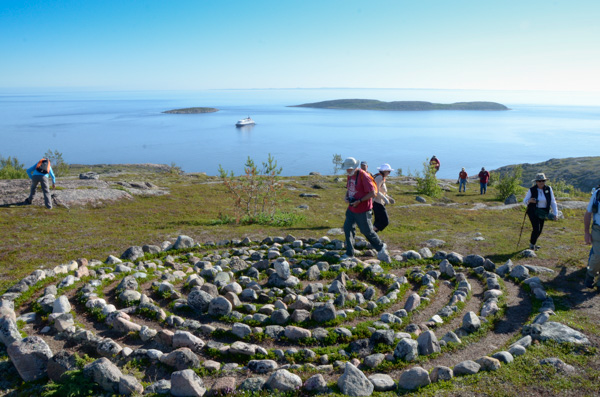 Once we reached the summit the labyrinth was worth the struggle. Not to mention the view!
---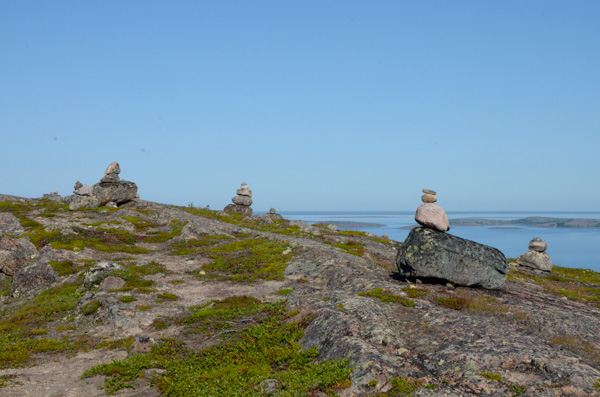 There were numerous other monuments as well. Some of these cairns were ancient but many more were modern. I can't guess which were which.
---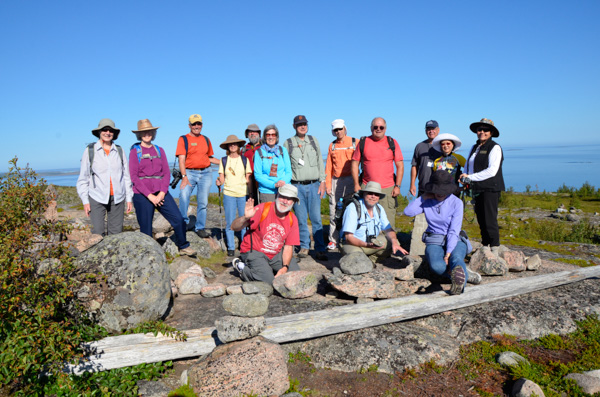 The few, the proud! We're on top of the world.
We continued to marvel at the mild and sunny weather and calm seas.
---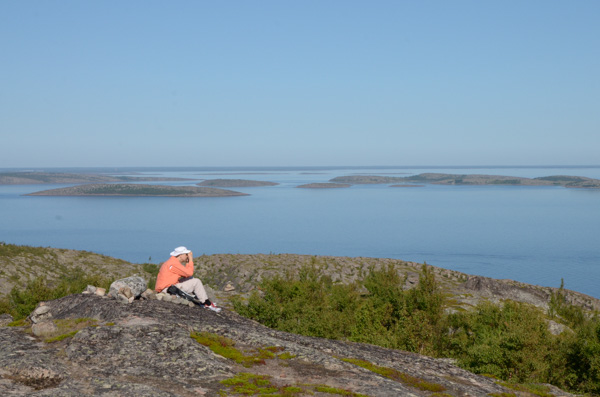 The entire archipelago was at our feet.
---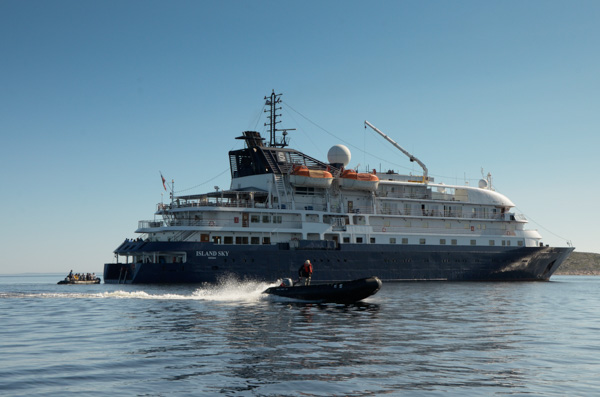 But we had another adventure that afternoon, so we returned to the Island Sky for a trip back to Great Solovetsky Island.
---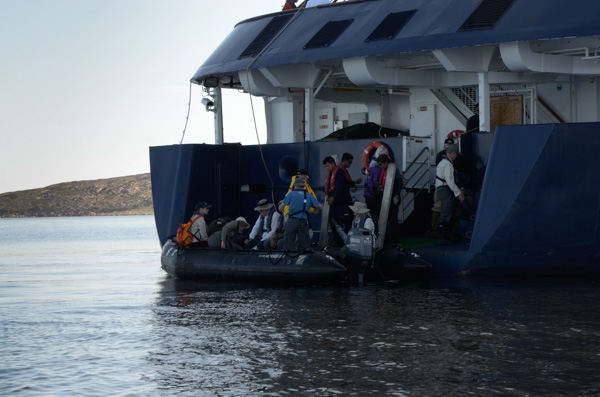 The ship was well set up for Zodiac excursions. There were always at least two assistants to grab our stuff and help us up. We were fortunate with the calm seas. Scrambling from a Zodiac to a ship can get way too exciting in heavy seas.
---
Click your "back" button to return.