Although we all had classes and rehearsals to attend, much of our time was spent in fellowship and discussion at our rented house. Barbara Winfrey arranges for the rental every year, which is paid for by the church. For the past several seasons the LexPres group has rented the same house.
---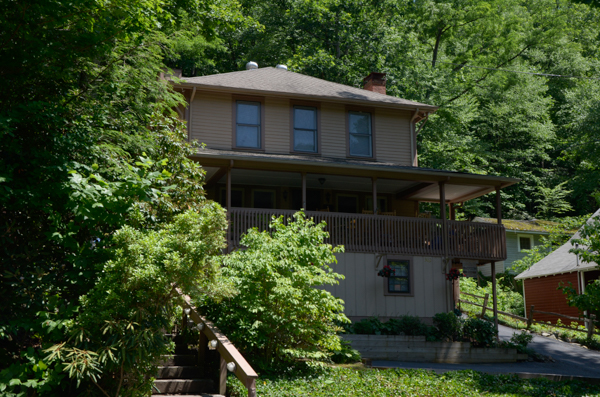 Our home away from home. There were sleeping quarters for the ten of us and room for more. It was conveniently located within walking distance of the various venues.
There were usually at least one or two folks on the front porch at any one time. In the evenings we all gathered there before and after supper for great times of laughter, serious discussion and genial fellowship.
---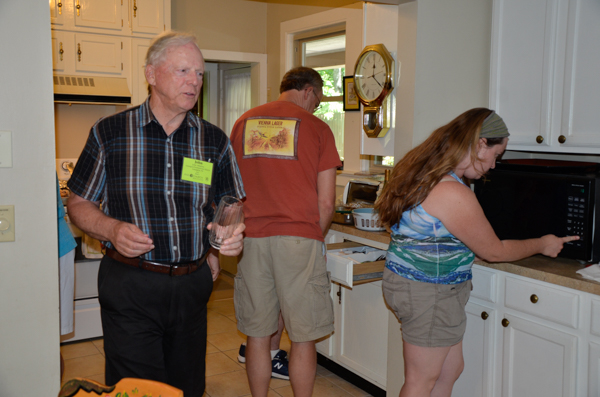 In the morning we all had different places to go at different times, so everyone had an independent schedule.
Lunch, on the other hand, was right after the morning worship service, so we all returned to the house to fix our individual meals and eat together. The kitchen got to be a madhouse as everyone jostled around the fridge, microwave, toaster, etc.
John, Bill and Amy are scrounging their lunches. As usual I had leftovers.
---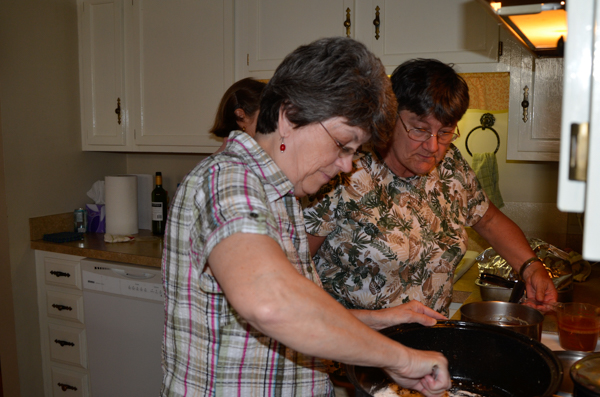 Speaking of leftovers, here are Sarah and Pat preparing supper one night. Pat had brought a turkey and we were able to enjoy it in bits & pieces for several days.
Deb is just visible at the sink.
We took turns preparing the suppers. What delicious food: ham, turkey, meatloaf, lasagna and all the necessary fixings. Don't forget dessert. On the last night we had pretty much cleaned out the fridge so we ordered PIZZA! Yum.
---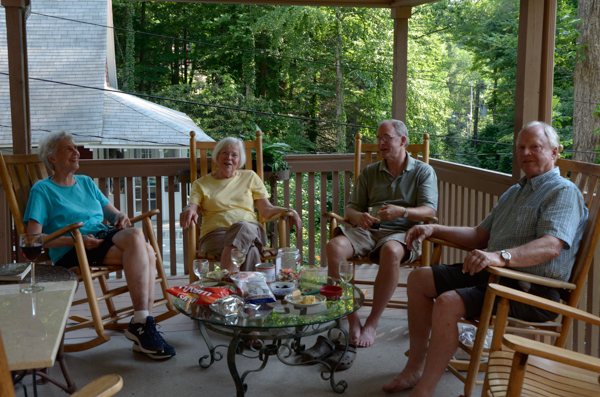 While Pat, Sarah and Deb are preparing supper on this evening, the rest of us munched on the porch. Here are Barbara, Nancy, Bill & John. It was a great week of fellowship and learning.
There is a local group that sets up at the Montreat exit gate on Saturdays to collect any remaining leftovers from the folks who have rented houses for the week. The food is then provided to those in need.
---
Click your "back" button to return.