Jim and I did not take this day-trip to the nearby Alaska Wildlife Conservation Center, but those who did had a great time. These wonderful pictures were supplied by Beverly Rettig, who also captured some other unique ones that I've included elsewhere.
The AWCC write-up describes all the animals, many by name, that are kept at the center. Most of them are unable to survive in the wild due to injury or other reason.
---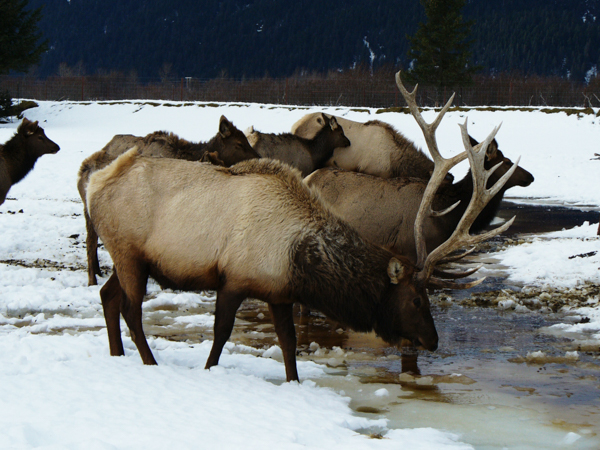 This picture of an elk family shows the incredible span of antlers that the bulls can grow. Click to find out more info on elk. Although elk were once native to Alaska, the current population was introduced from Washington state.
There has been a recent, but somewhat controversial, program to reintroduce elk in the east. Following a successful reintroduction in Kentucky, elk are now migrating into Virginia.
---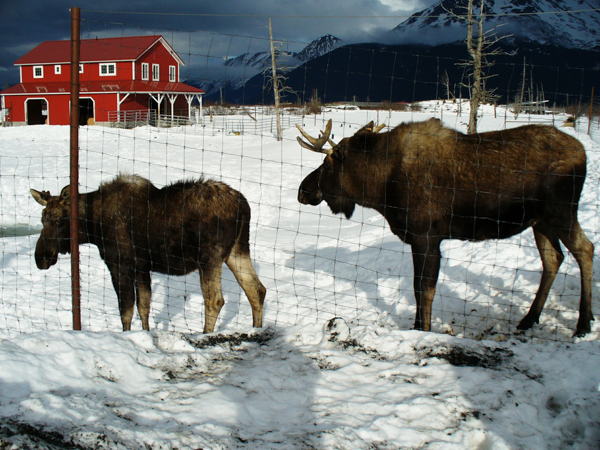 We were able to see a moose "in the wild" during our trip to Anchorage. The center has a few resident moose and also rehabilitates animals that can eventually be released.
---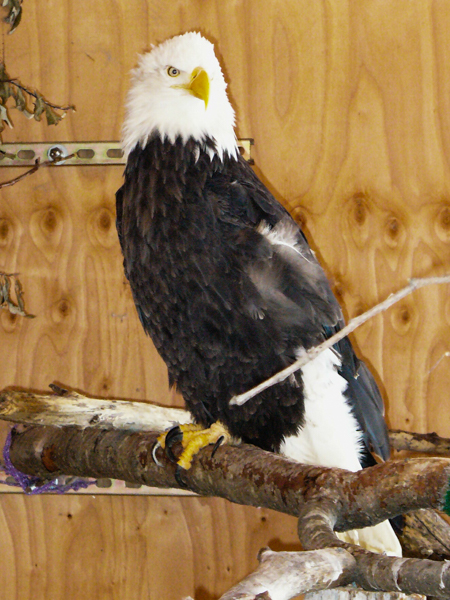 The eagle is named Adonis. He was injured by a gunshot and his wing had to be amputated. He's lived at the center since 1995.
---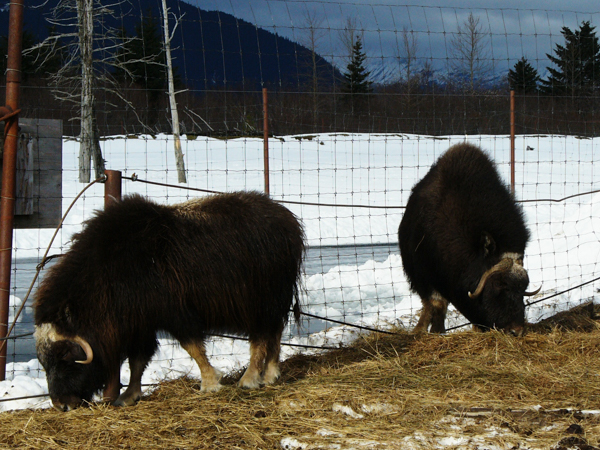 The undercoat of the musk ox is very desirable (and expensive) fur.
---
The bison at the center are wood bison, which are larger than the more-familiar plains bison of the Lower 48. They were extinct in Alaska, but the center has a breeding herd. They are hoping that the animals can eventually be reintroduced into their native habitat.
---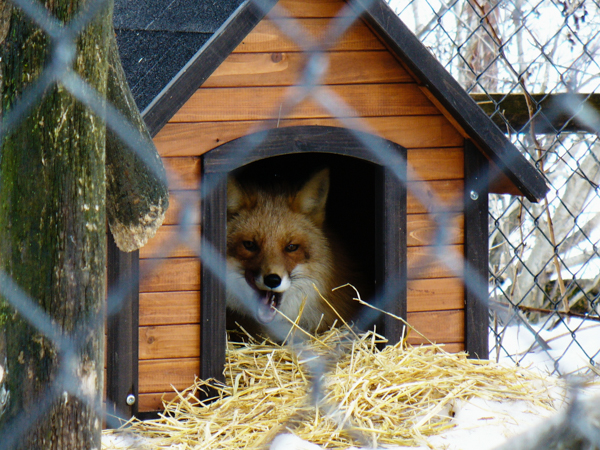 I had not been aware that the red fox was native to Alaska. As you might imagine from the name, they are usually red, but other colors exist.
---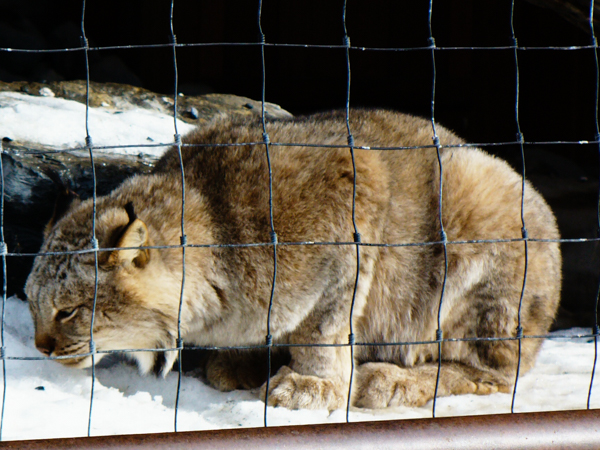 The lynx found at the center were orphaned at a very early age and cannot be returned to the wild.
---
At one point the walkway through the center led alongside Turnagain Arm.
---
Click your back button to return to the intro page.