Whenever I got overwhelmed by the music and my struggles to play something, anything, I grabbed my camera and prowled around taking pictures. The photos on the other pages are the result. These are others that didn't have any particular place in the narrative.
---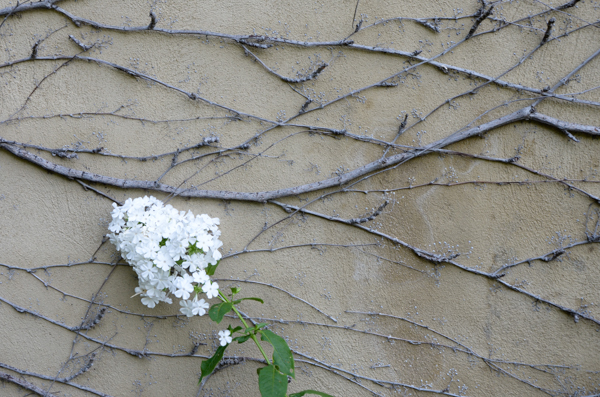 There was a small garden beside the dining hall where phlox was planted next to the wall.
---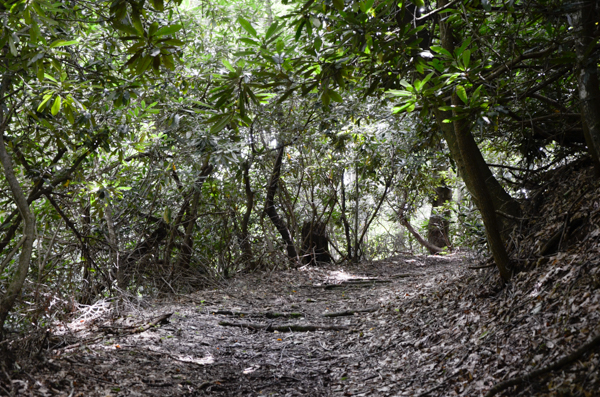 Everyone walked on the road between the Apple Barn and the Dining Hall, but there was an alternate path along the hill. It was lined with large rhododendrons and at one point a small shallow stream crossed it. I stumbled across the upper entrance by Bishop Johnson's Hall. The lower entrance was harder to find behind the Mission House.
---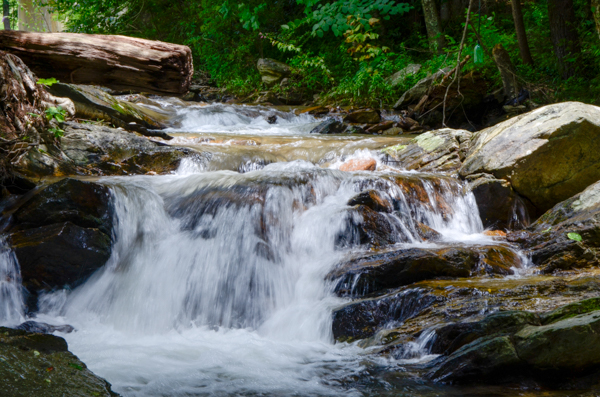 Crab Orchard Creek runs along the road leading into the conference center. We could hear this little waterfall from the Apple Barn.
---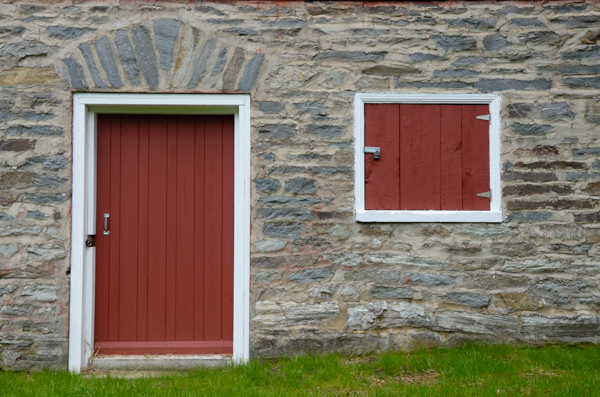 The Apple Barn, in spite of its name, was once used as part of a dairy. The lower level is now sealed up, presumably for storage.
It took me a while to get this picture to suit me. Someone asked me later in the week why I was spending so much time sitting in the grass looking at the barn. When I said I was taking a picture of the door I got a rather strange look.
The stone work is beautiful.
---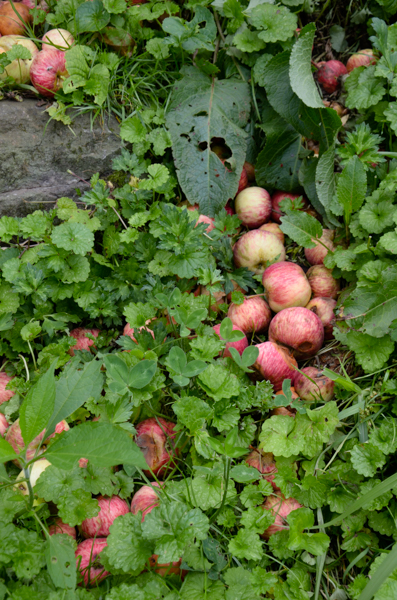 There is an apple tree next to the dining hall that has produced so many apples that they flow down the steep hill like a waterfall.
I don't know why the apples aren't harvested, but they don't appear to be used. I thought for a while that I should taste one, but decided against it. It was eerie walking on this hill because every step would squish one or more apples.
---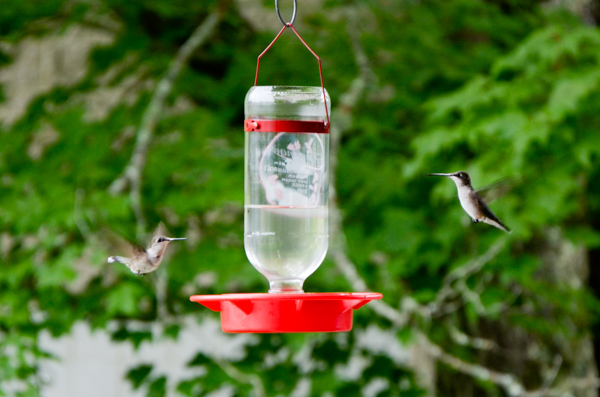 The hummingbird feeder at the end of the Inn's porch always had hummingbirds in attendance. Given that they are pretty aggressive little critters, it was seldom that I caught two in one image.
I've been experimenting with pictures showing motion so I wanted their little wings to be blurred. Next time I'll work on capturing them in flight.
---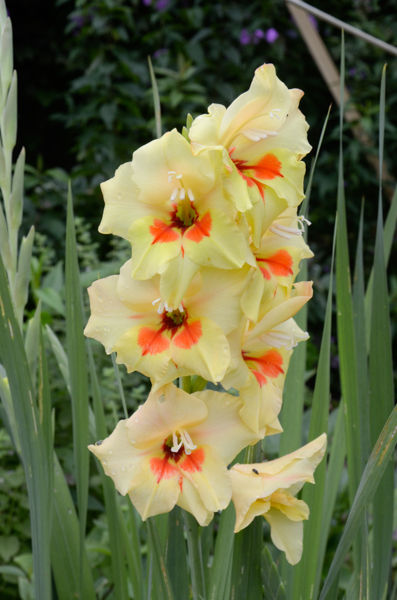 I've not seen a gladiolus colored like this elsewhere. It is unusual to see all the florets on a stem blooming at one time. This stunner was adjacent to the dining hall.
---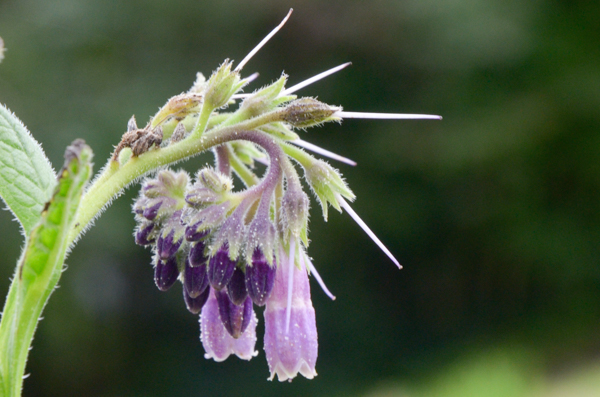 This tiny flower was also near the dining hall on the opposite side of the stairs going up to the back entrance.
I've been having some focusing problems with my new camera, but it came through for me here!
---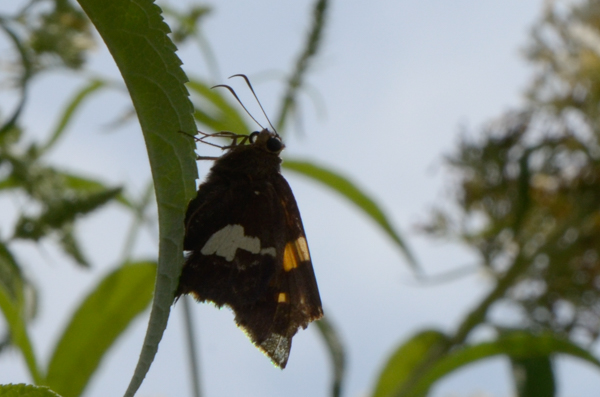 I'm not a butterfly expert, but based on a WWW search of NC butterflies, this appears to be a silver-spotted skipper.
There were numerous butterflies, but this was the only one that stayed in one place long enough to get a decent picture.
---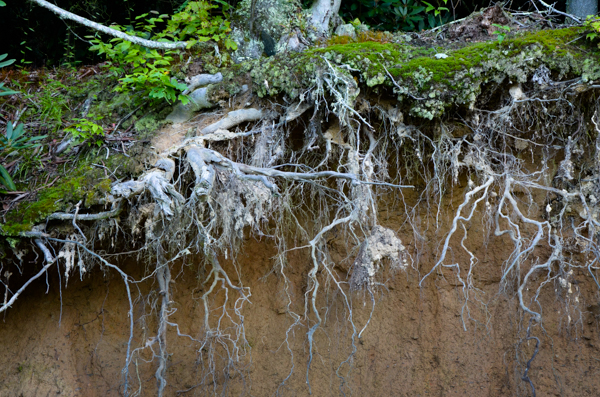 One day I decided to walk up to the waterfall. These trees above the path are almost entirely floating above the void. I don't expect that they will last too many more years in this precarious position.
---
The day was partly cloudy. I had trouble deciding whether I preferred the sunny picture...
---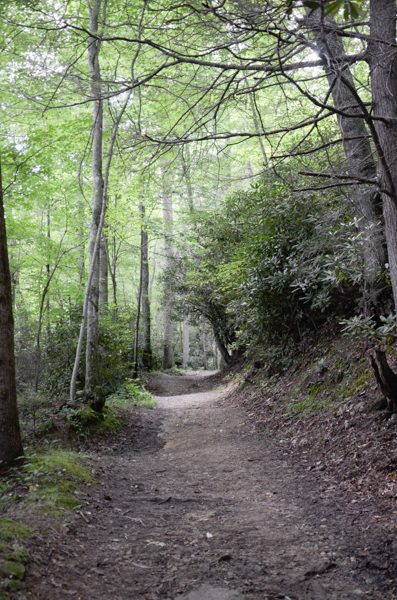 Or the cloudy one.
---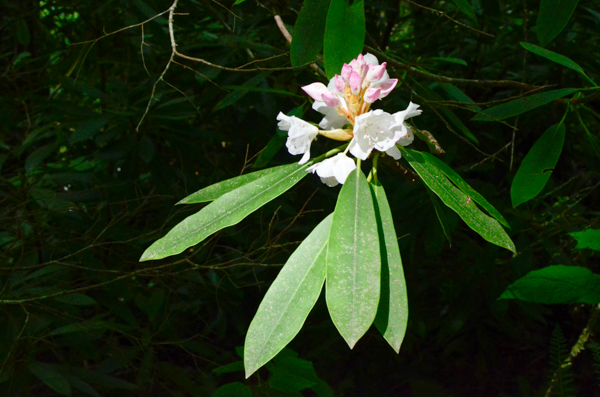 I don't expect to see a rhododendron blooming in August, but there was this one last blossom.
---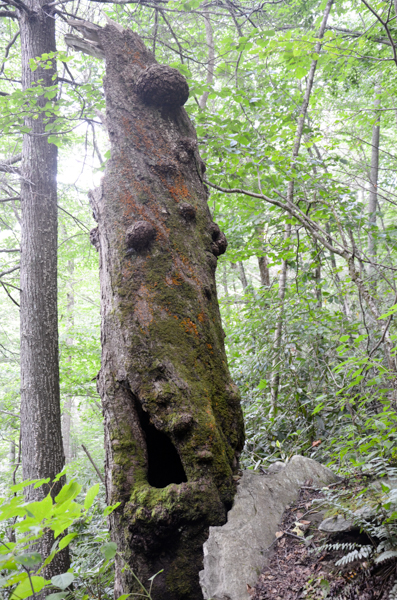 This snag could have been the model for Tolkien's ent creatures.
---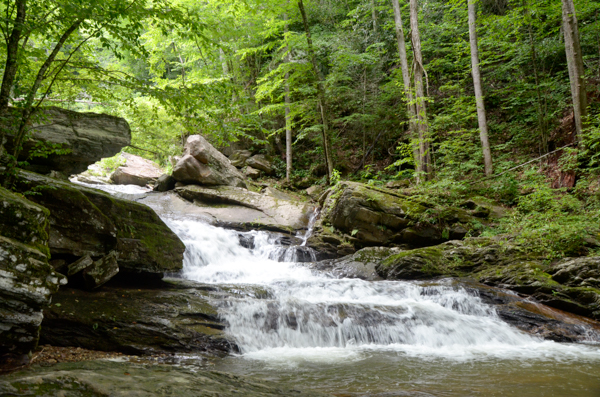 After a short, but steep, walk up a broad path and an even shorter, but steeper, walk down a narrow one, is the waterfall.
This is the upper section.
---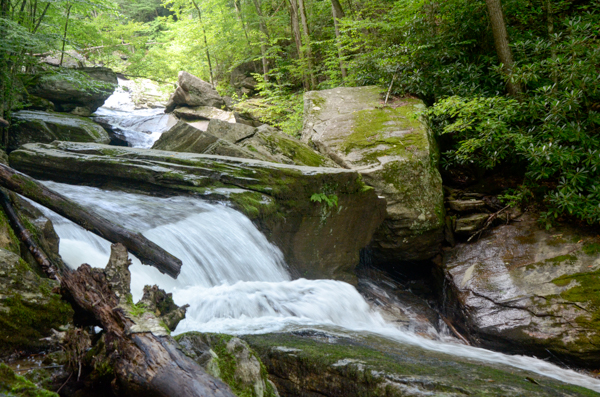 And this is a lower one.
I would like to have had more time (and a companion) to explore further because the cascade continued down the hillside.
With the recent rains, however, the rocks were treacherous and it belatedly occurred to me that no one knew where I was or when I was expected to return. A fall might have had unpleasant consequences.
Besides I had to get back in time for John Mark's class.
---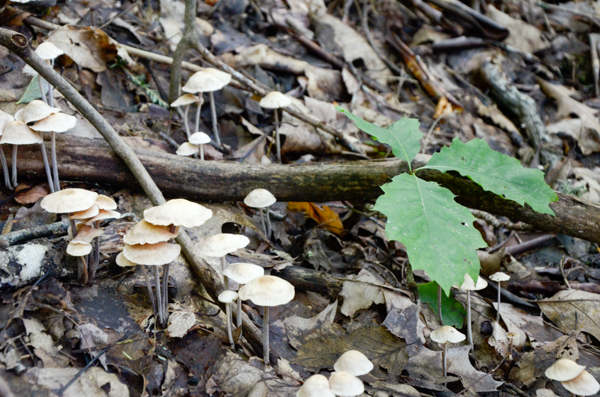 The wet season didn't seem to have produced as many fungi as I would have expected, but I did find this little mushroom forest.
Valle Crucis is a very lovely area.
---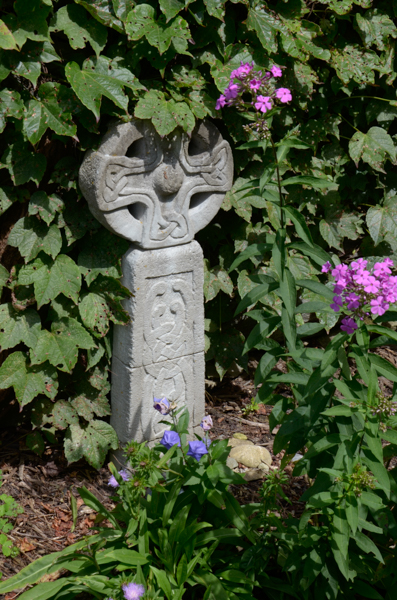 This small cross was located next to the dining hall.
Somewhere on the property is a labyrinth, but I didn't find it. There must always be something for the next time.
---