Jim's sister Grace and husband Steve invited us to visit them for a week in their annual Key West getaway. We flew to Miami and drove down the Keys in a rental car. On the way down it was night and we agreed that we would love to have the reflective paint concession. You almost needed dark glasses.
---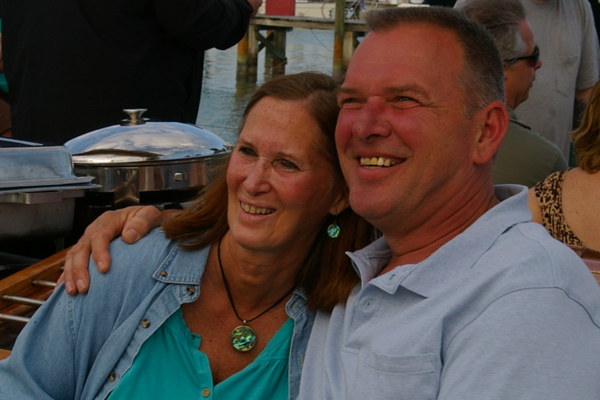 Grace & Steve rent a place every winter to escape the Pennsylvania cold and snow. This year they did miss some of the snow, but Key West itself had record-breaking cold temperatures, and houses in Key West are not built for cold weather. They had to curl up with comforters in the living room to watch TV. They said they could see their breath. Brrr!
We missed the worst of the cold.
---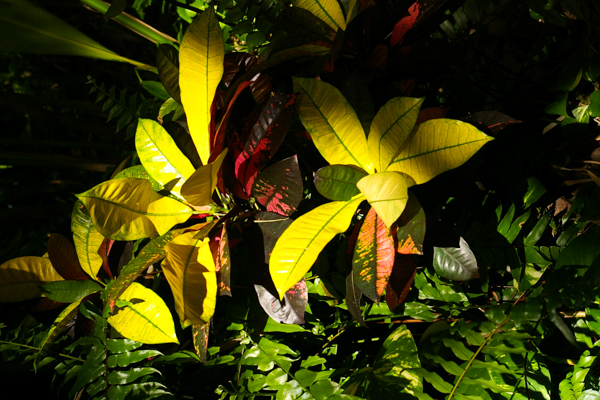 One of the places we visited was the Key West Tropical Forest & Botanical Garden. It's a place where Steve has volunteered in the past. We were happy to see that it is recovering from the devastation of Hurricane Wilma. Katrina stole the press in 2005, but Wilma did a lot of damage on the Keys.
---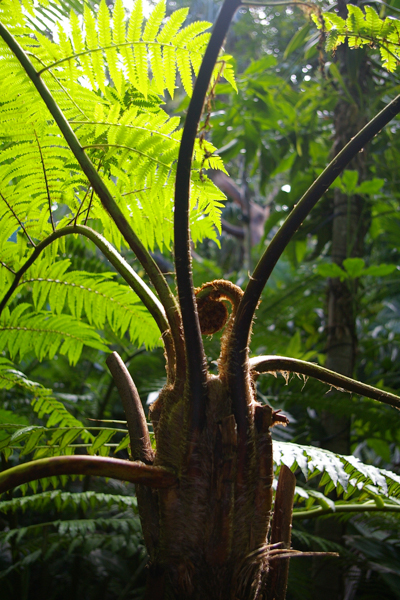 One of Grace's favorite places is
Nancy Forrester's secret garden
.
We visited the parrots that have been rescued and brought there for rehabilitation and strolled through the quiet (except for the parrots) cool shade.
This huge fern had wonderful structure.
Later in the week we would see one of the parrots again at the Florida Keys Seafood Festival. Alas, I didn't have my camera at the festival. Amazing how the prospect of a long brisk walk will cause one to rethink every ounce.
---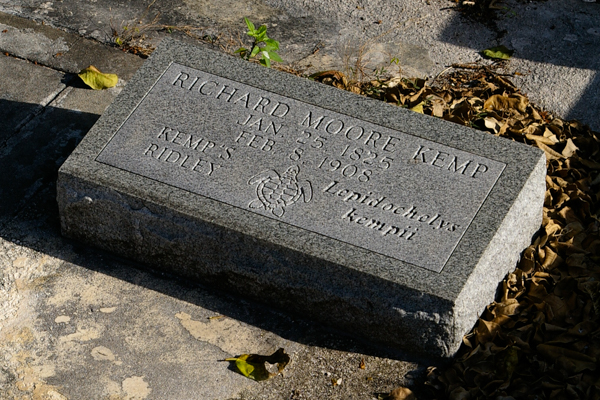 One afternoon the others headed back to the house after our daily walk, but I headed to the Key West Cemetery. I am quite a fan of cemeteries -- you can learn a lot about a community there.
Following the link will highlight some of the notable tombs, but I was struck as well by this one.
Mr. Kemp, a local merchant and amateur naturalist, was the first to describe the smallest species of sea turtle. It was named the "Kemp's Ridley" in his honor.
After a catastrophic decline, the turtle is making a modest recovery. Or at least it was before the recent oil spill in the Gulf of Mexico!
---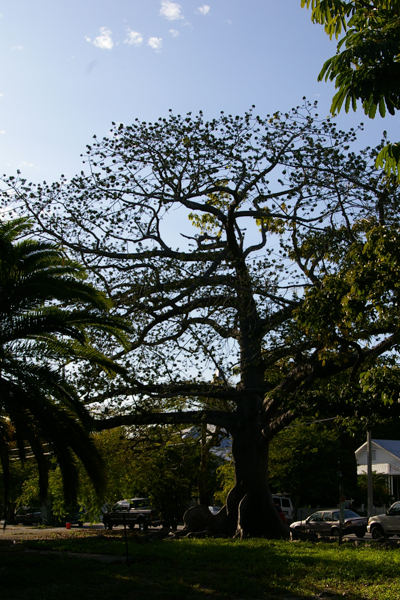 There's nothing like a sub-tropical island to have beautiful and weird vegetation.
This lovely tree had very unusual external roots - tall and slab-shaped.
They reminded me of cypress knees in a way.
Unfortunately I don't know what kind of tree it is.
---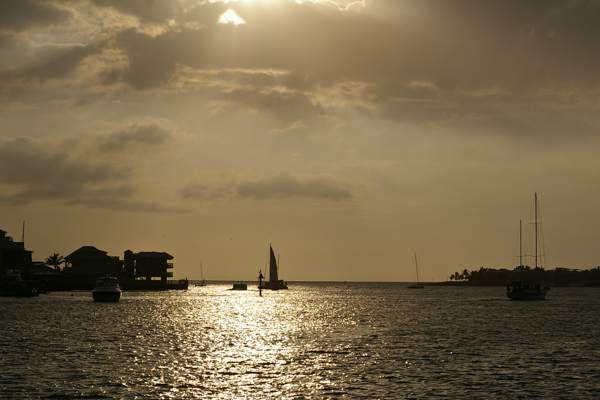 You can't go to Key West without making a special effort to see the sunset.
This year Grace and Steve treated us to a sunset sail on the schooner Halie & Matthew (it's named for the captain's two children).
It reminded us of their wedding on the old Western Union, which is (again) awaiting restoration.
---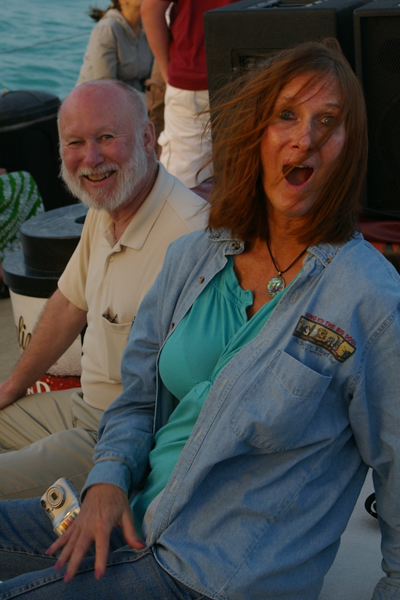 Jim and Grace mugging for the camera while on the ship.
It was a fun evening.
Luckily the week we were there was AFTER the record-breaking cold! Even so, a jacket was welcome.
---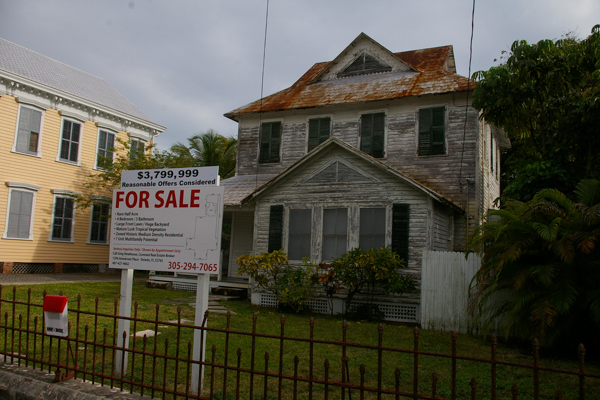 Grace & Steve like to fantasize about some day moving to Key West, so one of the things we do is look at houses for sale. Here's an example of a fixer-upper and its price. Yes, this house is currently inhabited.
One reason for the astronomical price is that the lot is one-half acre (most of it behind the house) and has "development potential." It is zoned medium density. The house itself is in the historic district and cannot be demolished.
Oh, "reasonable offers" will be considered.
---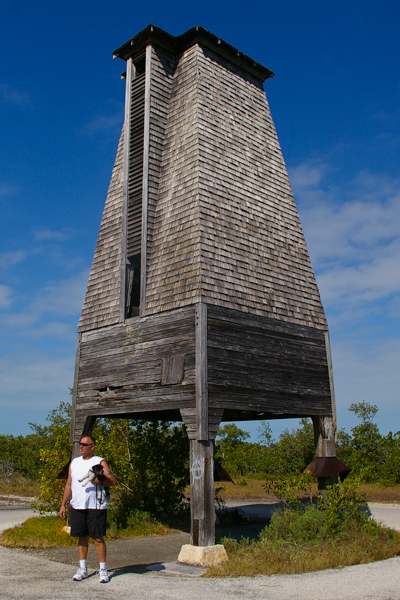 We had been hoping to visit the bat tower on Sugarloaf Key ever since first hearing of it some years back. This year we finally made it. It's astonishing to think that it has stood with virtually no maintenance since 1929. I'm glad we made it because Hurricane Irma took it out in 2017!
I couldn't get a decent picture of the interior, but it looked like it had been constructed with some knowledge of what bats like. The design was developed by Dr. Charles Campbell of Texas, an early bat researcher. There were fourteen bat towers built to his designs and three are still standing. The other two are in Texas. One of them has been reconstructed internally and bats currently reside there.
Mr. Perky, who built the tower, hoped that the bats would control the mosquito population, but the story is that they immediately flew away in spite of plenty of good eats. This tower is on the National Register of Historic Places.
---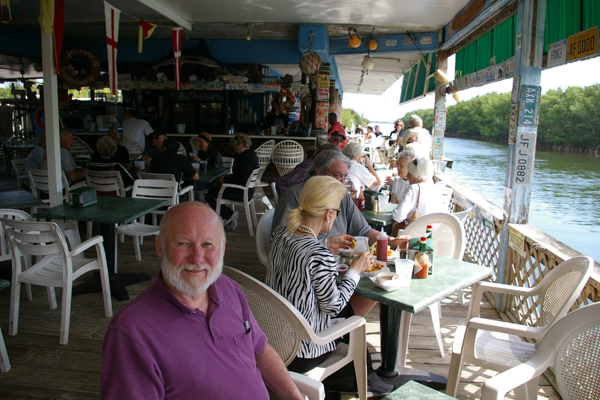 All good things must come to an end and we rented another car for the drive back to Miami.
Unfortunately we didn't allow enough time to visit all there is to see along the way (Pigeon Key is on the list for our next time), but we did get to stop at the famous Alabama Jack's on Key Largo. This place reportedly has the best conch fritters in the Keys.
They were certainly the best I've ever had. Jim got the hamburger. If you go ... skip the hamburger!
We were lucky enough to see a pair of manatees swimming slowly past the deck.
---