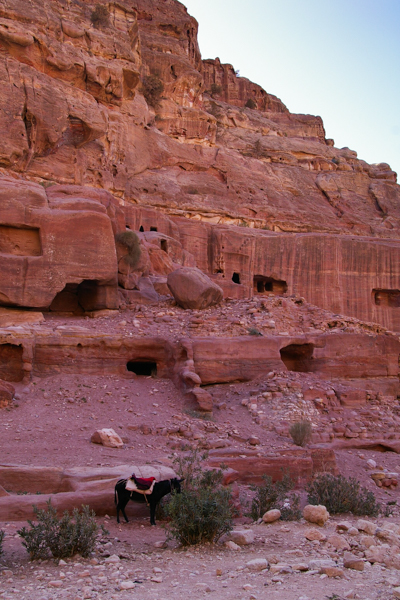 This little donkey-for-hire gets a break while his master has lunch elsewhere.
Within the city center donkeys or camels could be hired to travel around the large site.
---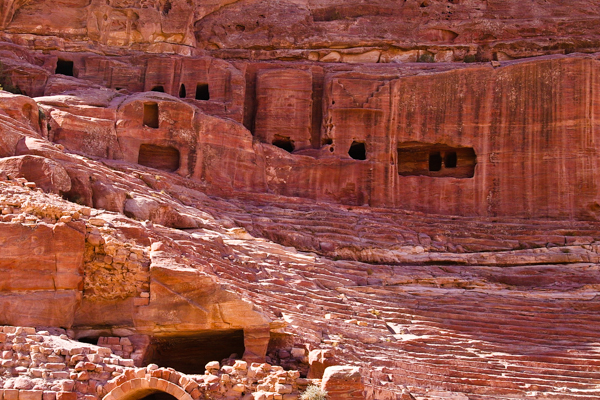 Some of the details of construction are visible.
---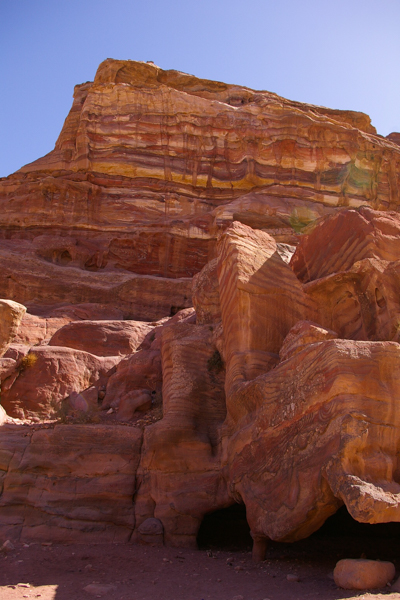 The vivid colors and striations of the sandstone are breath-taking. No, I did not modify these colors - that's just what they look like.
---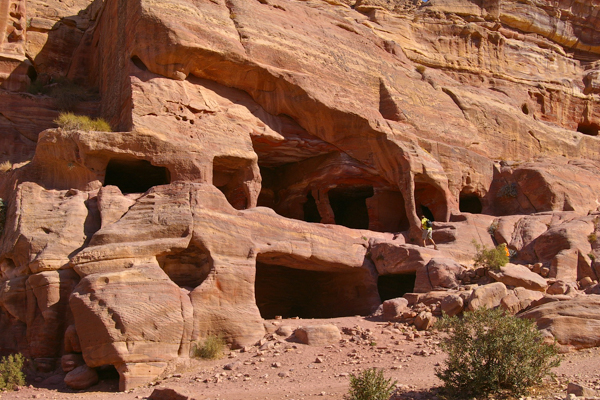 It would be easy to believe that these are natural caves, except for the trace of carving in the lower left. Centuries of wind and rain have had their way. Before Petra was "rediscovered" and turned into a park, the nomadic peoples had used such places as homes.
---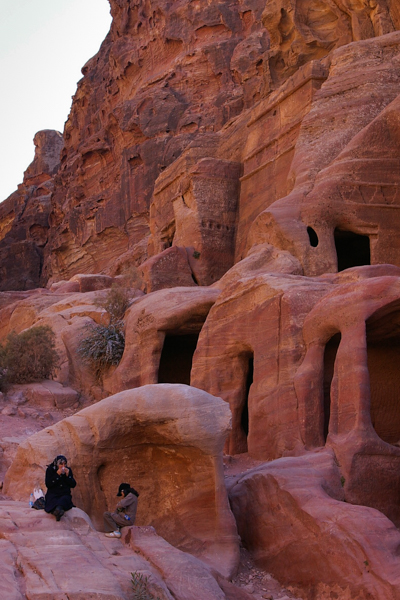 Mother and daughter take a break for lunch among the structures of antiquity.
---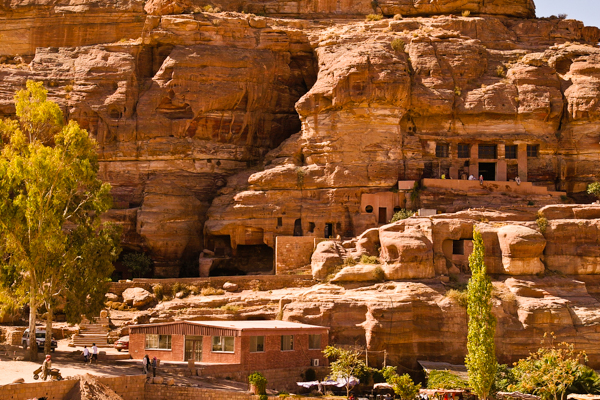 This plaza at the end of the colonaded main street is the location of several restaurants. The rule about the bedouin having all the concessions isn't quite true - the restaurants were operated by the hotels. I think the large structure carved into the rock is the Petra Archeological Museum. We did not have time to visit it.
We were interested to find out that it is in fact possible to bring cars into the center of Petra. One can be seen by the tree at the left of the picture.
---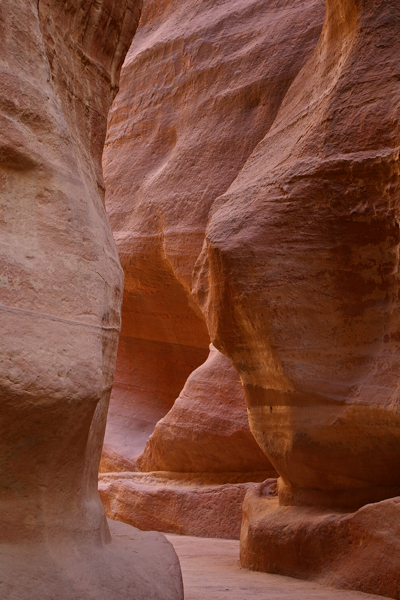 I just like this picture. It shows a heavily eroded section of the siq leading into Petra.
---
Click your "back" button to return to the previous page.