After leaving the Elderhostel tour in Oxford, we had not-very-well-defined plans to see some other areas of England. The only certain places on our agenda were spending the night with friends in Oundle and staying in Ironbridge. I had visited Ironbridge some years previously when on a business trip that spanned a weekend. While there I was convinced of two things: I had to come back and Jim had to see it.
As it happened I confused some dates so the scheduling didn't work out quite as effectively as it might have done. Oh well.
---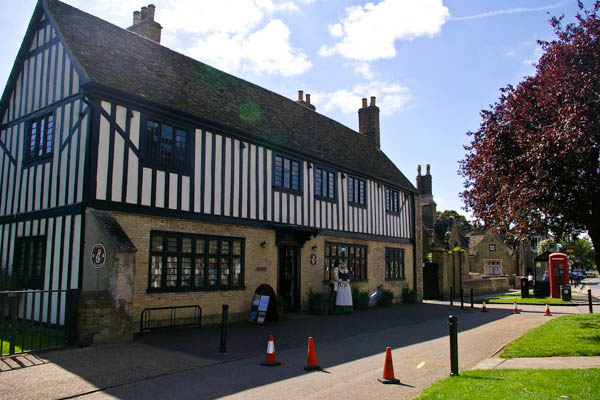 As an avid reader of Dorothy Sayers I wanted to see the fen country so tellingly described in The Nine Tailors so we headed in that direction and ended up in Ely (pronounced EE-lee). What should we find there but Oliver Cromwell's home. He seemed to haunt this trip!
I was hoping to find some kind of museum or guided trail that celebrated the draining of the fens, a massive engineering feat that began in Roman times. No such luck – at least for this trip.
---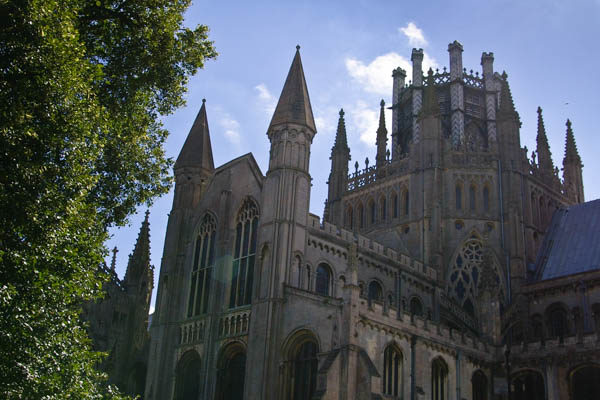 Ely is home to yet another stunning cathedral. The founding of this one is, like Christ Church, associated with a woman:
St. Etheldreda
, a Saxon princess who founded a monastery in the 7th century on what was then an island. The present building was begun in the 11th century and designated a cathedral early in the 12th.
The current octagonal lantern tower replaced the original one, which had collapsed, in the 14th century.
---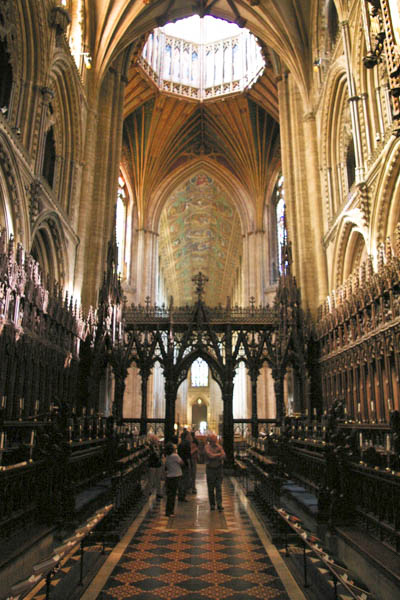 The great tower, in conjunction with the many windows, ensures that the interior of the cathedral is well-lighted. In spite of its age and magnificence it is still a very active parish church with an active children's music program.
---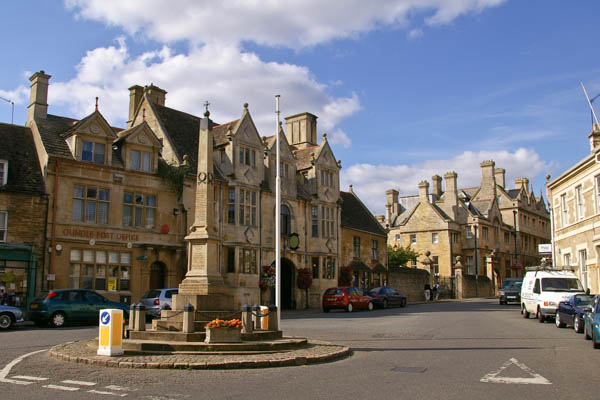 After our too-short time in Ely we made our way to
Oundle
, a small market town SW of Peterborough.
As it happened this was my second visit to this small town. Our good friends Bill and Klaire Jameson lived there for a time in the 90s when Bill worked at the nearby US Government facility.
---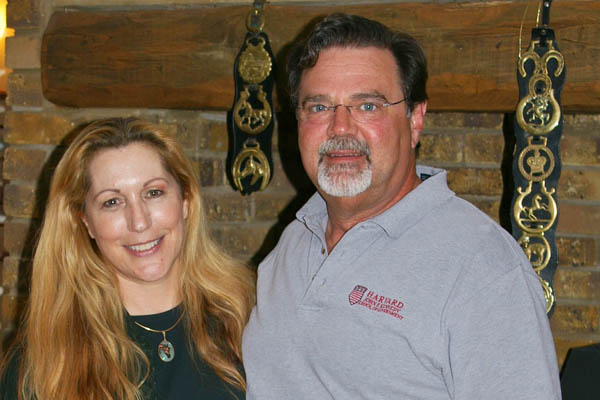 On this trip to Oundle we visited friends Andrea Orr and her husband Mark. I know Andrea through the Virginia Arabian Horse Association where we are both on the Board of Directors. She was able to take her horse with her to England and had a great time meeting Arabian enthusiasts there.
---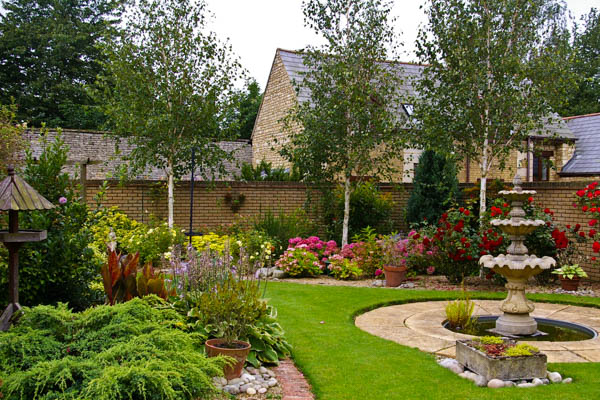 For their years in England they rented a charming house that had been converted, along with several others, from old farm buildings. They regretted that they hadn't purchased the house when they had the chance because they both fell in love with England and were sad to return to the Metro DC area when their jobs brought them back.
After a good visit with Mark & Andrea we were off to Ironbridge.
---
Click your "back" button to continue with us.