Snowmass is a PVS tradition and we have traveled there many times with the club. All of these pictures were given me by others. I've tried to identify the source where I can.
---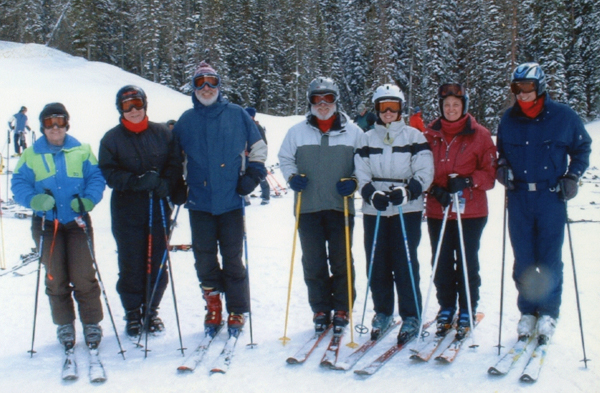 Ready to hit the slopes: Shirley Rettig, a couple whose names I don't know, Jim, me, Jan & Bob Marx.
I don't know who took this picture.
---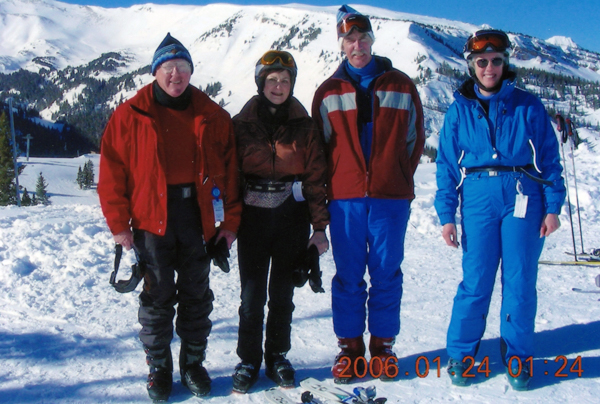 I think this may be an excursion to Aspen Highlands. L-R: Fred Leonhardt, Rosemary Schwartzbard, Dave Bertagnoli, and myself.
Thanks to Barbara Leonhardt for the picture.
---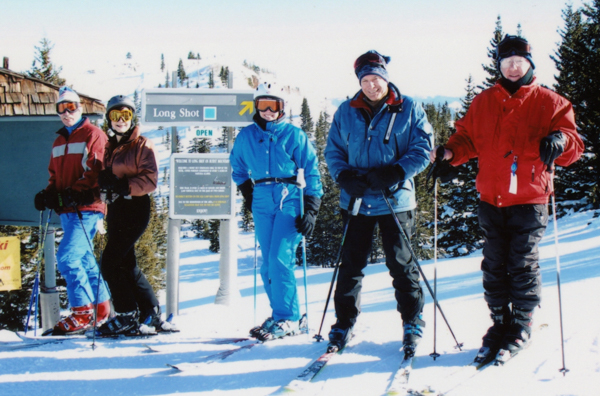 Another special excursion was a bit of a hike from the Elk Camp lift to the Long Shot trail.
L-R: Dave, Rosemary, myself, John Brunelli, and Fred. This picture is also from the Leonhardts.
---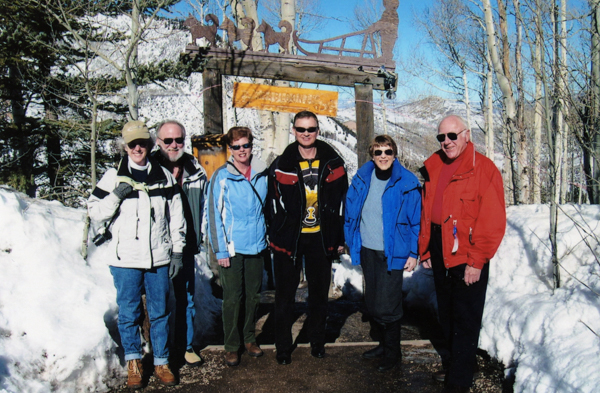 We wouldn't be PVS without the "&E" for eating. The Snowmass trips also had a tradition of a lunch at Krabloonik.
L-R: myself, Jim, Sharon Mulholland, Dave Leonard, Alice Swalm, and Fred.
Picture from Barbara.
---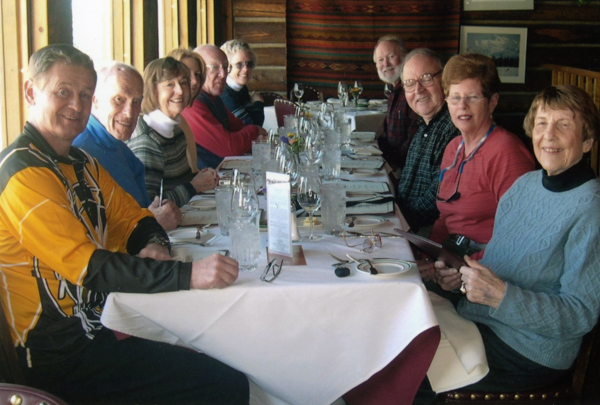 Settled in for a great meal at Krabloonik.
L-R: Dave, Jacques Hadler, Liz Triau, Nancy McKinley (partially hidden), Fred, myself, Jim, Serge Triau, Sharon, and Alice.
Picture from Barbara.
---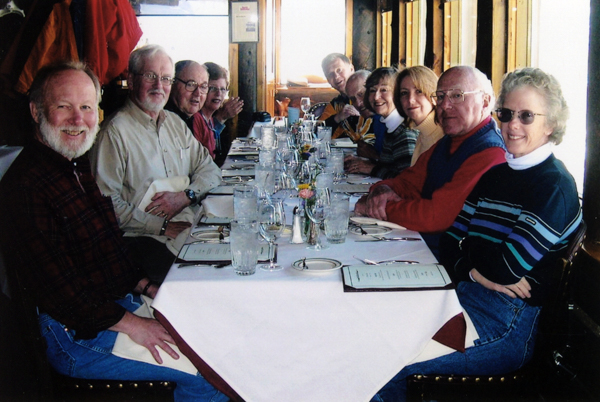 Same table from the other end.
L-R: Jim, Ray McKinley, Serge, Sharon, Dave, Jacques, Liz, Nancy, Fred, and myself.
Picture from Barbara.
---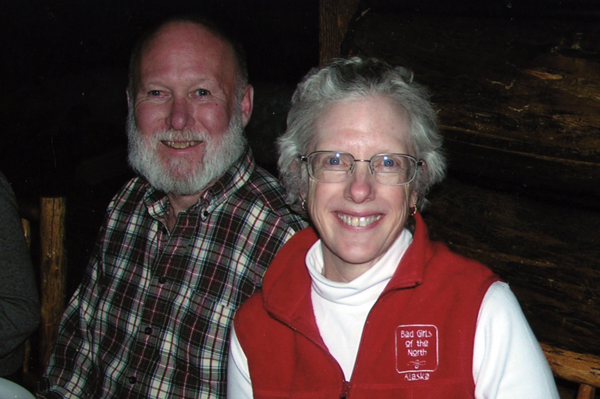 I don't know where this picture was taken, but it's Jim and me and is from Bob Marx.
My brother tells me I don't take enough pictures of people, which is true. We're lucky to have friends who do and are generous about sharing them.
---
Click your "back" button to return to the previous page or click for our picture album.