Another of the non-skiing excursions was a lunch expedition to the dog-sledding center of Krabloonik. It is still there, but now under different management.
---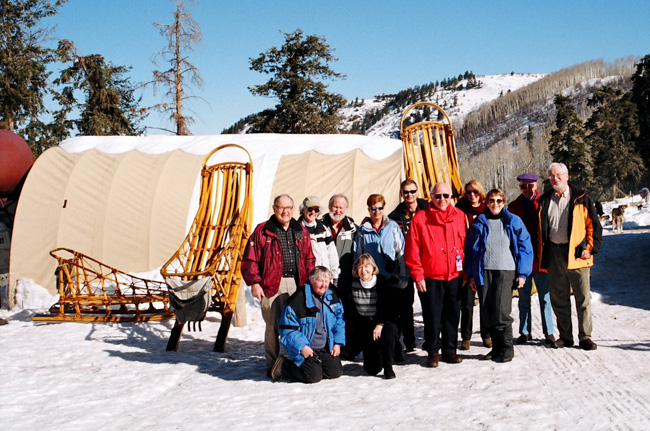 Our lunch crew included (L-R):
Kneeling: Barb & Liz
Standing: Serge, me, Jim, Sharon, Dave, Fred, Nancy, Alice, Jacques & Ray.
---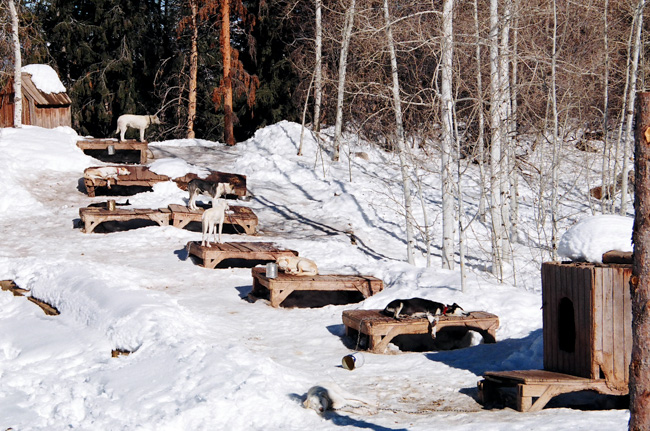 The dogs had places to hang out that were above the snow. Not all had shelters, but most did. We were told in Alaska that sled dogs are extremely cold-tolerant and are actually uncomfortable in temperatures above freezing. These dogs certainly didn't look or act stressed.
Nowadays every dog has its own little domed den and they are usually tied in a way that enables them to both socialize or retreat from neighboring dogs.
---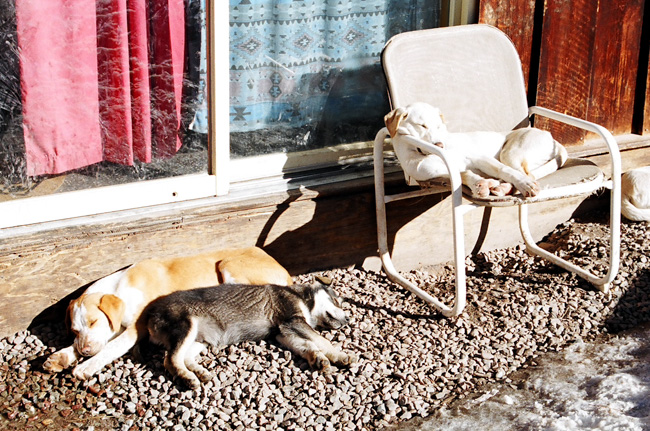 Although the adult dogs were all tied to their assigned places, the puppies had the run of the place. On subsequent visits they have been interested in playing with the tourists, but this batch clearly just wants to snooze in the winter sun.
---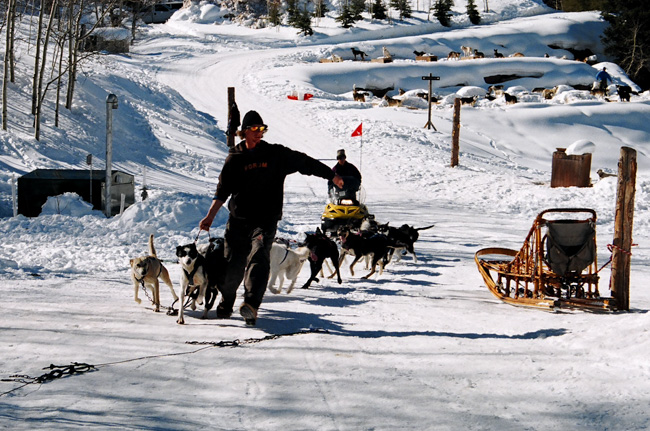 A team of dogs coming back from a training run. They use a snowmobile for training because it gives better control over the speed of the dogs and is more stable for young dogs who may not have the best discipline.
When we were recently (2018) at Krabloonik, there wasn't enough snow for sleds to haul guests on the trail, so they used small four-wheelers that were pulled partly by the dogs and driven partly under their own power.
---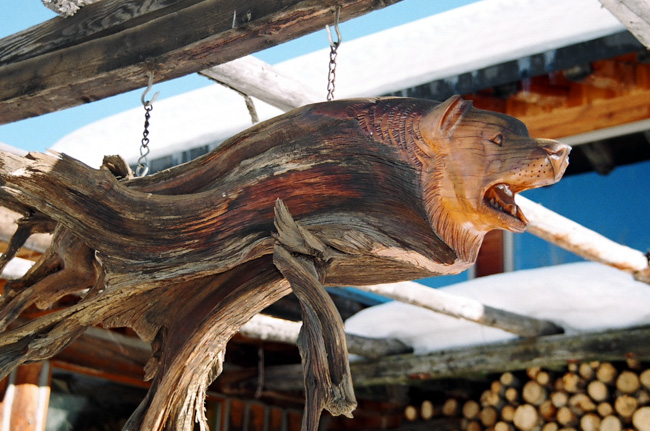 I don't recall if this dog sculpture is still on display. It may have been kept by the former owners.
Racing sled dogs are not the typical "husky" type. The huskies were bred to be strong for hauling freight in the snowy wilderness. The racing dogs are bred to be fast. A variety of breeds are used including water dogs, who contribute webbed feet that provide more traction in snow.
---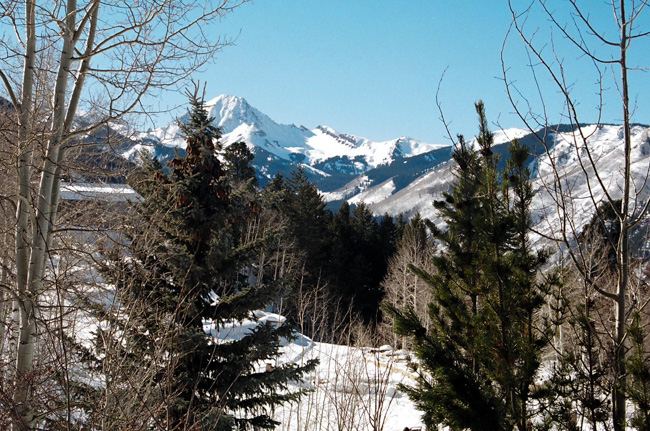 The view from Krabloonik was beautiful. Since this visit the trees have grown up enough that it is not so photogenic, although still lovely.
---
Click your "back" button to return to the previous page or click for our picture album.