PVS is after all a club for skiers, so we're all about skiing.
---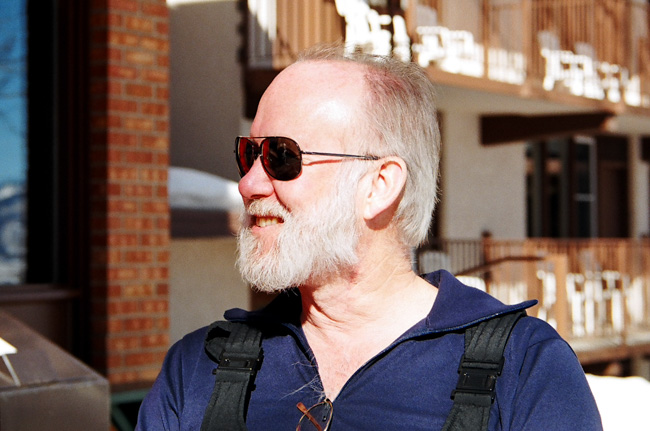 Jim had a stroke in 2004, which did not help his skiing. Snowmass has one of the best adaptive ski programs going, so he signed up in an attempt to relearn how to ski. Although he did well, turning to the right was difficult enough that it just wasn't fun anymore so this was his last year on the slopes. As he says, he just hasn't found the mountain that will allow him only to turn to the left!
Nevertheless he continues to enjoy the ski ambiance, not to mention our skiing friends, so he continues to participate in the trips.
This is the patio outside the lunchroom of the Mountain Chalet, the PVS hotel of choice at Snowmass. It is the ultimate ski-in-ski-out location.
---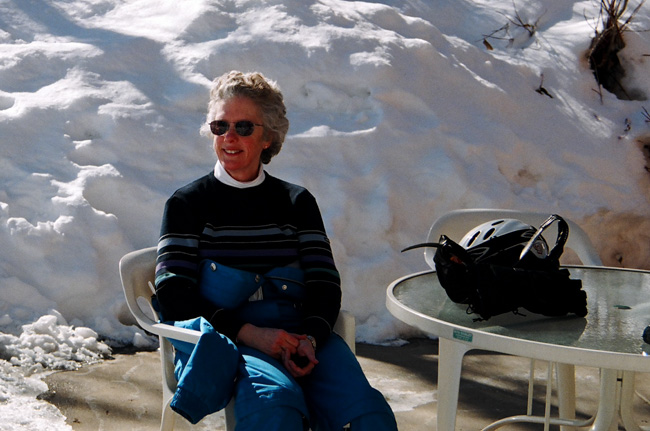 It was a lovely day to sit in the sun.
---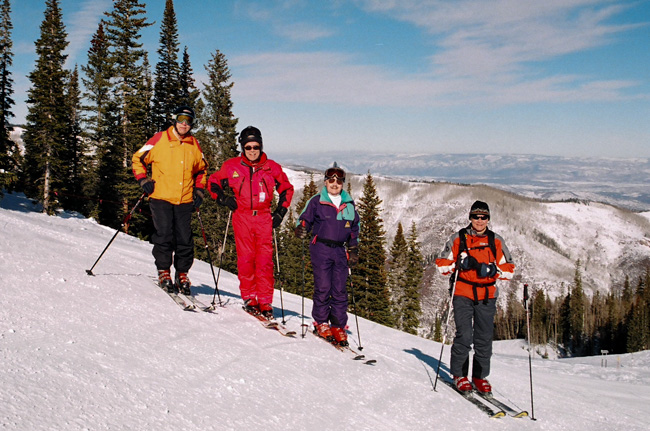 Since I didn't have Jim as a skiing buddy, I connected with this band of desperados. L-R: DaveL, Reg, DaveA & Bob. They were well above my level, but I learned a lot by trying to keep up.
---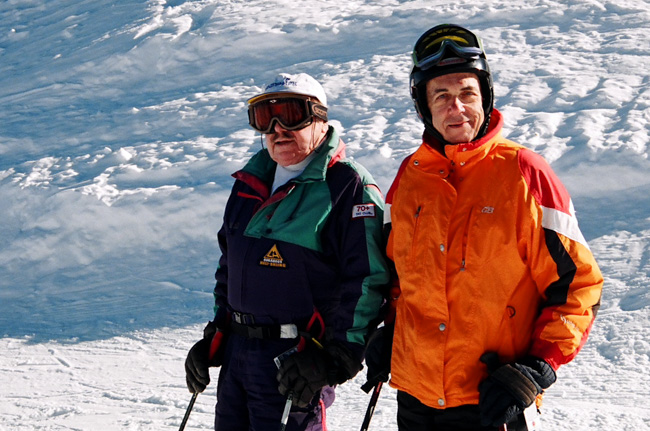 DaveA and DaveL, who were octogenarians at the time, were a constant inspiration. DaveA has a patch that reads 70+ Ski Club. (Many PVS members belong to more than one club.) Gee, I could be a member of that now as I write this in 2018. DaveA is no longer with us, but that club is still quite active. Unfortunately DaveL no longer skis.
---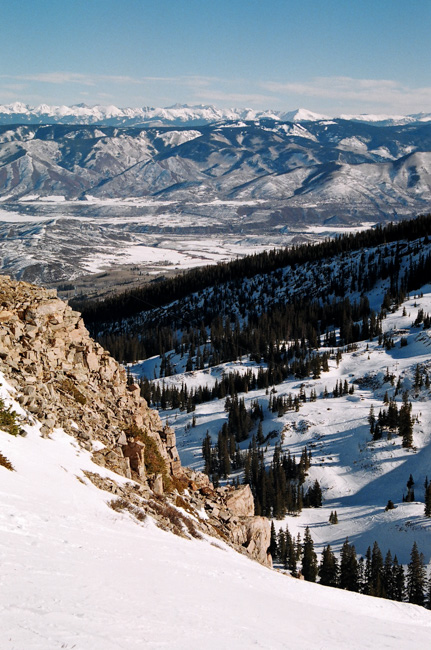 The Daves had an ambition to ski the AMF trail, one of the double-black-diamonds served by the Cirque poma. When we reached it and found that it wasn't even possible see the trail from the top, I decided that there had to be a better way down. They teased me saying: "We're in our 80s and we're prepared to do it." My response: "I have longer to live crippled than you!"
Reg and Bob were too gallant to let a lady ski alone. We found a nearby double-black-diamond run where you could at least see what you were getting into! The Daves had no trouble, of course, and beat us down to the arranged meeting point.
Later we found that AMF stands for Adios, Mother-F****!
---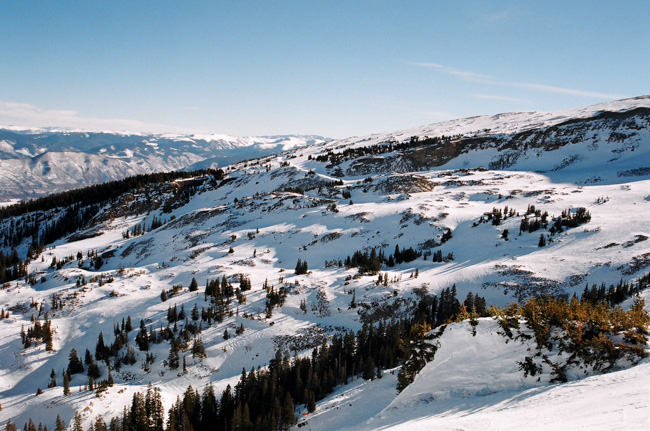 The Alpine Springs/High Alpine area of Snowmass is only a portion of the terrain. The area is truly well-named: Massive and with lots of snow.
---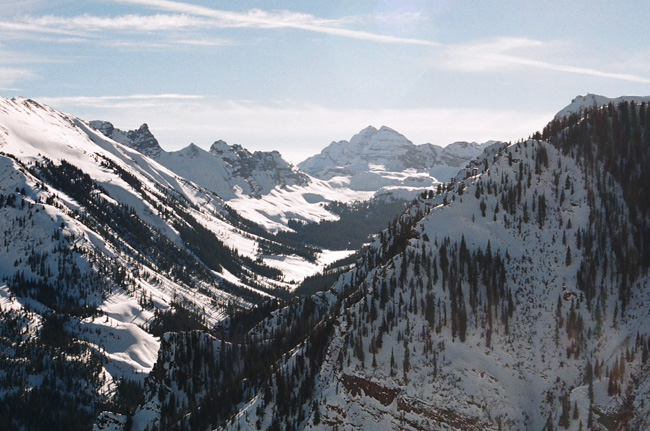 The view of the Maroon Bells wilderness from the top of the Elk Camp lift is glorious.
---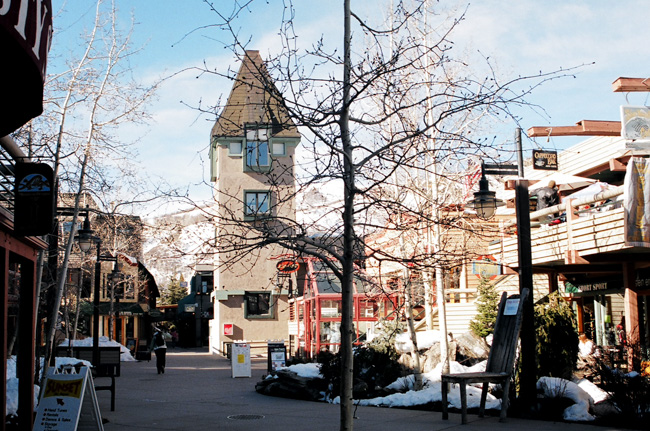 At the end of a vigorous day of skiing, the Snowmass Village Mall offers lots of shopping and eating experiences. In the years since it has been joined by the development of the Snowmass Base Village.
---
Click your "back" button to return to the previous page or click for our picture album.