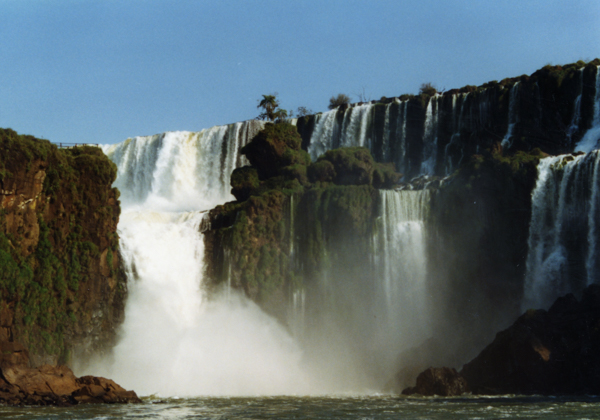 We signed up for a Zodiac tour of the falls from the river. This is the cascade by San Martín Island (on the left). We had seen it earlier from the walkway.
---
We were well fitted out for the boat ride. Jim still had hair in those days! And mine wasn't quite so grey. Ah, youth!
Ray is in the background.
---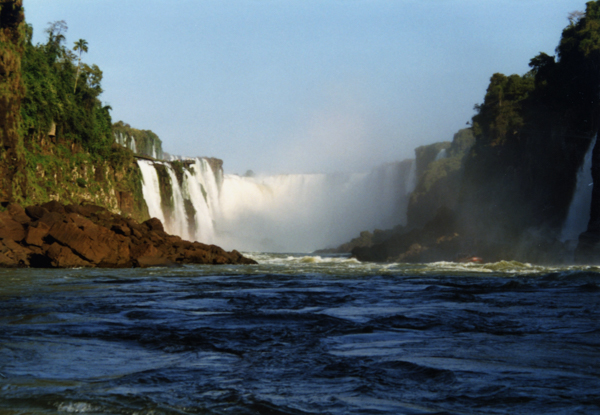 The Argentine Zodiac tours do not go all the way into the Devil's Throat although those run from Brazil did. The Argentine guides cited environmental reasons for not venturing any farther. I was envious of a group of Brazilian tourists who braved the rougher waters. Jim thought we were quite close enough.
---
Click your "back" button to return to the previous page or click for our picture album.