Our friends Tom & Roxanne Taylor retired and moved to Utah. Their recreational loves were skiing and sailing. For a while, they divided their time between Utah and some coastal area such as South Carolina or Florida, but eventually they settled in Utah. Roxanne and I had both learned to program computers back in the early 70s as members of a U.S. Army training program. It wasn't until much later that we discovered skiing.
---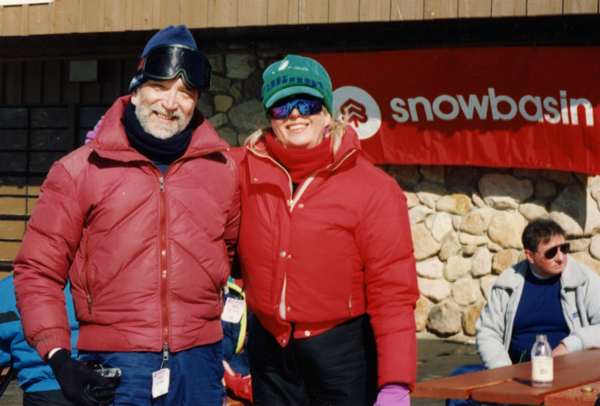 In 1994 I invited myself for a weekend stay as part of a business trip to California. Of course I took my skis along.
Tom & Roxanne at their local ski area: Snowbasin.
---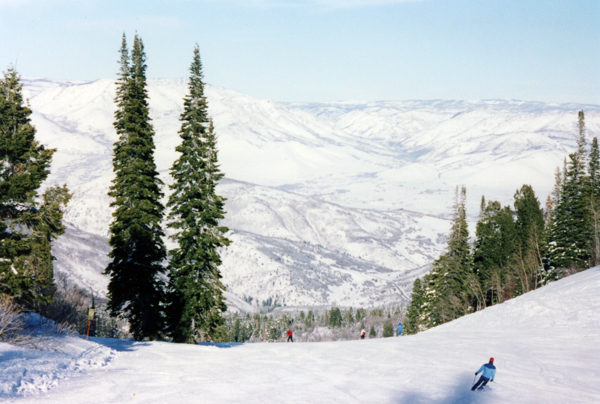 Snowbasin is not one of the Utah "destination" resorts, but it has extensive and varied terrain. Opened in 1939 it is also one of the oldest continually operating ski resorts in the US.
Some of the 2002 Winter Olympic events were held here.
---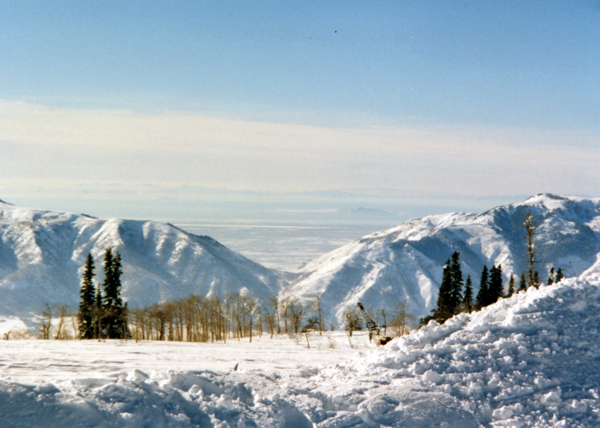 The following year Jim and I both traveled to visit the Taylors. I think this view of the Great Salt Lake is from their house rather than the ski area.
They eventually moved to the valley to be closer to civilization.
---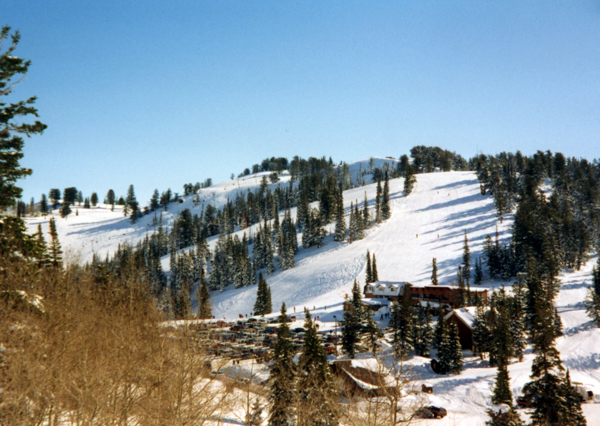 We saw one of our favorite ski boundary signs here. It read something like this:
"Ski area boundary. Not patroled. If you ski alone, you will die alone."
'Nuff said!
---
Click your "back" button to return to the previous page or click for our picture album.