We moved from California back to Virginia in 1992. Of course that signaled the end of the six year drought! The 1992-93 snowfall was epic. We have always enjoyed spring skiing, and since Alpine Meadows was still open in June, we decided to try summer skiing. Not great, but not horrible. I don't have an exact date, but the notes on my pictures say "late June."
I think the area had only stayed open out of frustration with the long dry years.
---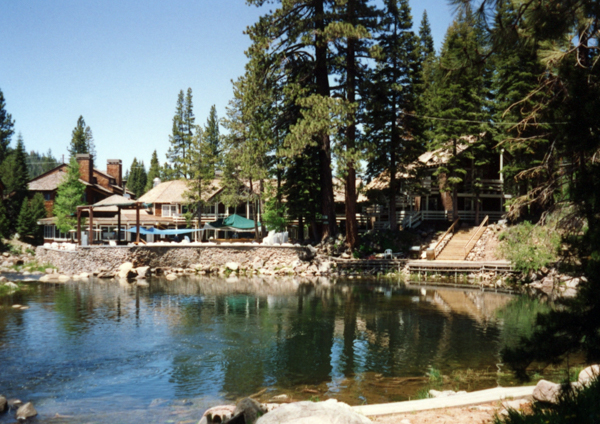 We stayed at River Ranch Lodge on the Truckee River north of Tahoe City. At the time it was the closest lodging to the ski area.
When we weren't skiing, we hiked along the river banks and into the woods.
---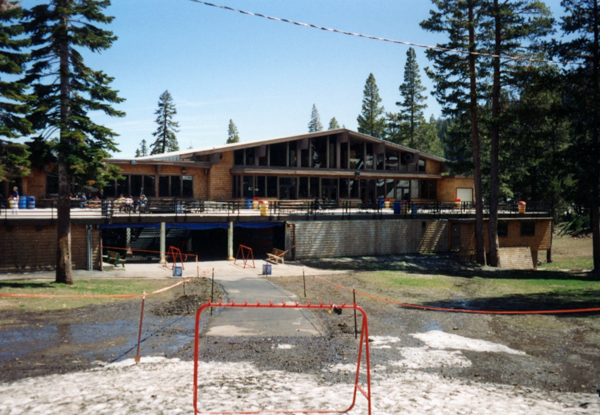 There was snow on (some of) the slopes, but even the base lodge was no longer ski-in-ski-out.
It wasn't exactly crowded even though lift tickets were half-price.
---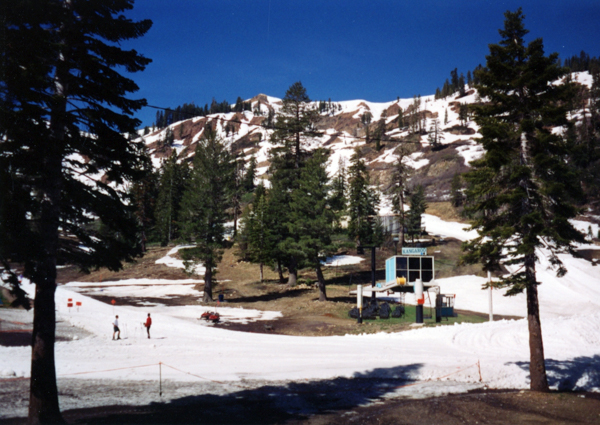 The Sno-Cat crew had managed to keep a trail open almost to the base.
There was also just enough snow to get to the lift.
---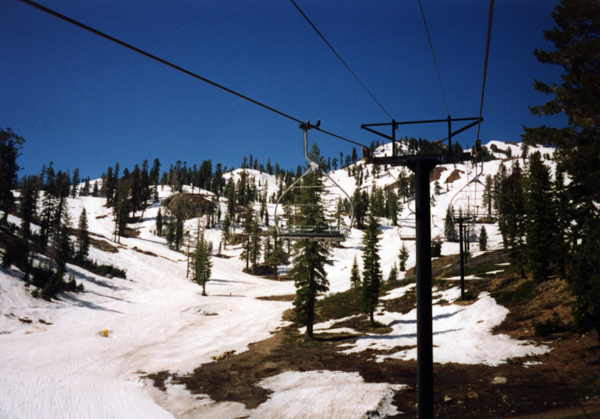 Except for the manicured trail to the base we had to head for the high ground to get real skiing. This is the Ward Peak chair (no relation).
---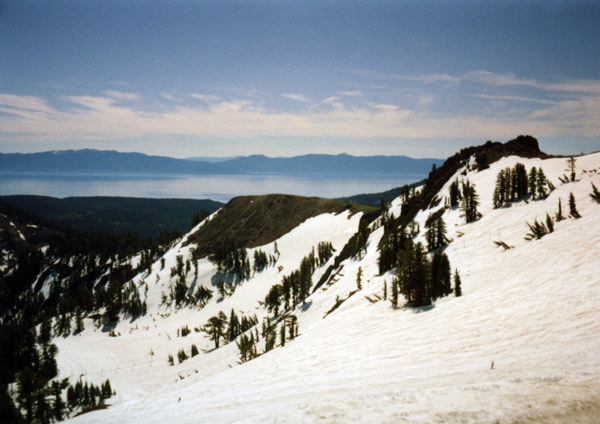 Overlooking Alpine Bowl with Lake Tahoe in the background.
Golly, we had to share the slope with two other skiers!
---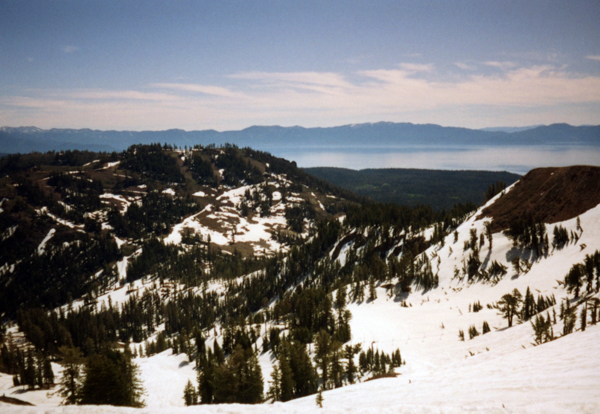 Just in case we had wanted to ski Scott Peak, which we didn't, it was mostly bare.
Sherwood Forest was also closed.
---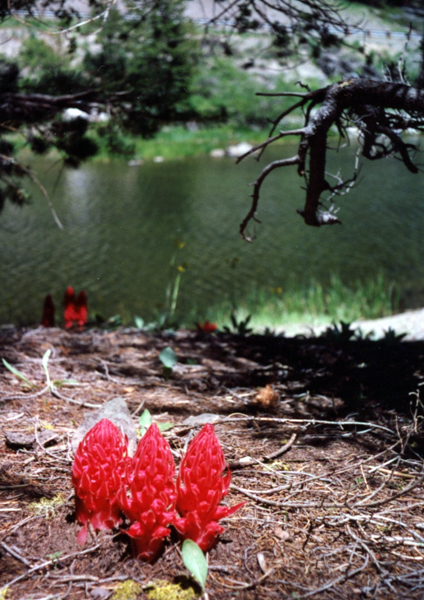 The snow was soft at best and impossible after about 11:00, so we got in a lot of hiking along the river. These brilliant flowers are snow plant. They cannot photosynthesize and are therefore parasitic.
---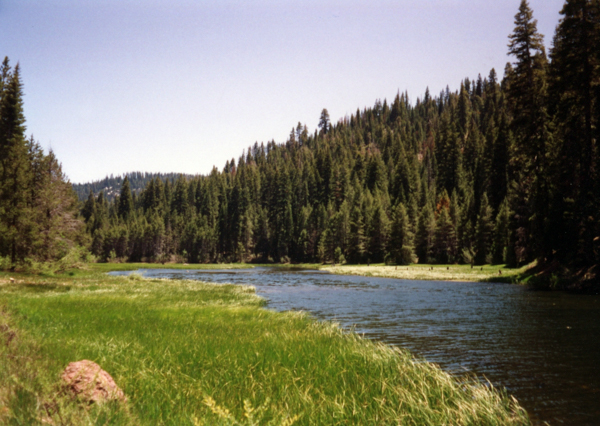 Prior to the end of the drought, the Truckee River was a mere shadow of its former self. It's good to see it back to normal.
We enjoyed our return to Alpine Meadows, but it did not make us homesick for California!
---
Click your "back" button to return to the previous page or click for our picture album.