We moved to California on July 4, 1986. We wanted to check out the local area and the Gilroy Garlic Festival in late July seemed like a fine place to start. Another early excursion was to San Juan Bautista. These two trips were not on the same weekend, but I'm putting them here together. A highlight of our San Juan Bautista visit was meeting police chief Lonny "Greywolf" Hurlbut. I'm sorry I don't have a picture, but you can see one at the link.
We checked out the various public transportation options to Gilroy, but decided to drive. It was a slow trip because half of the South Bay had the same destination. There were two notable sights along the way. One was a San Jose "used house" lot. I can't find any reference to it nowadays on the WWW, but I did find a story about a similar business outside of Stockton. There seems to be quite a bit of house moving in California. Our own house had started life in a different location and was moved to the location where it was when we bought it. The folks who sold us the house said the house across the street from it was likewise moved from somewhere else. While we lived there, a small branch bank on Castro, the main street of town, disappeared overnight. We never did find out where it ended up. Jim's favorite story is that of an eight-unit apartment building in Palo Alto that was chainsawed into eight pieces, moved several blocks and then reassembled. It may be there yet.
---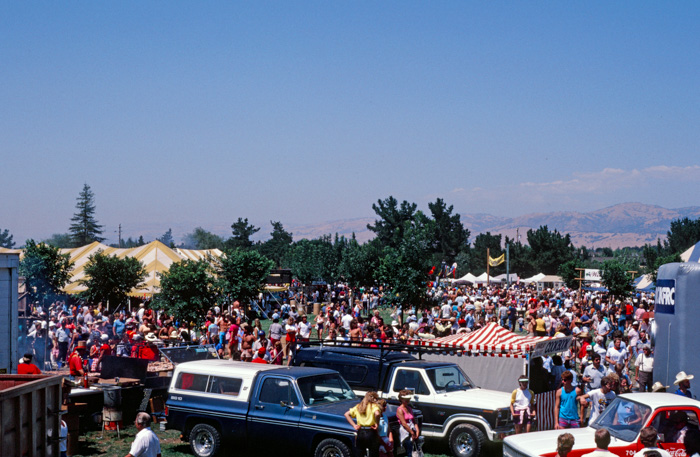 Gilroy is a major garlic producer. Garlic is harvested in July and it was easy to tell when you were getting close to town! Sniff sniff!
The festival is quite popular.
Virginia has its own garlic festival just over the Blue Ridge from us. We plan to go ... someday.
---
It takes a lot of brew to wash down that garlic!
The t-shirts say: "Hey garlic lovers, this Bud's for you, 1986"
We didn't get a souvenir t-shirt, but we did buy a poster that still hangs in our kitchen.
---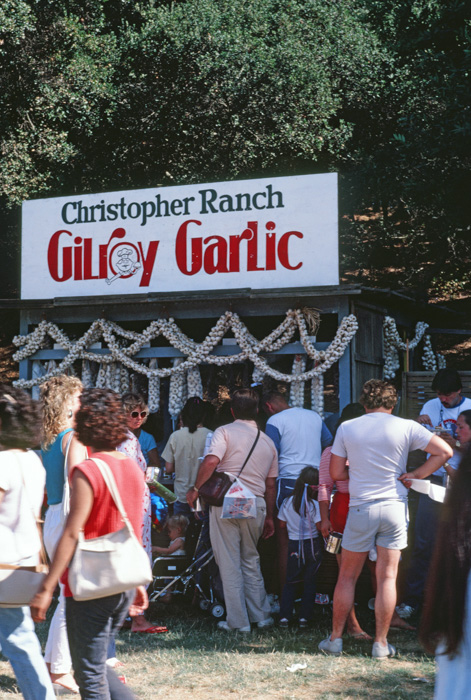 How would you like to have those garlands hanging on your Christmas tree?
---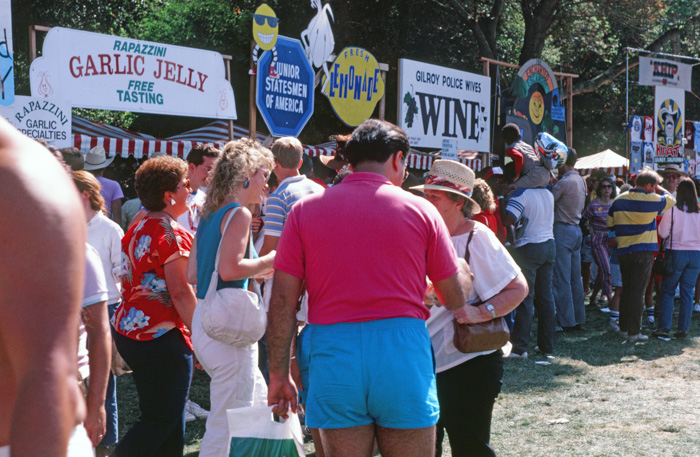 Anything you can imagine in your wildest dreams can be made out of garlic.
Wine? Nasty.
Jelly? in the right application.
Escargot? If you fancy snails.
Ice cream? Naah.
Shrimp? NOW you're talking!
---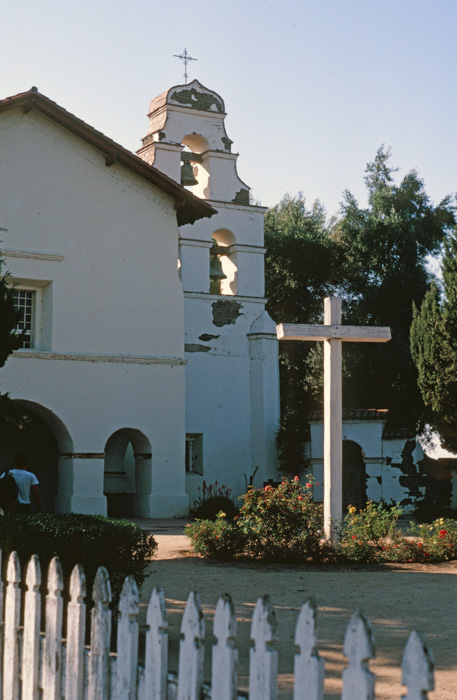 San Juan Bautista grew up around the mission founded in 1797.
One of our annual traditions is watching a Christmas story set in San Juan Bautista called La Pastorela. It was developed and produced by El Teatro Campesino, which is based here.
---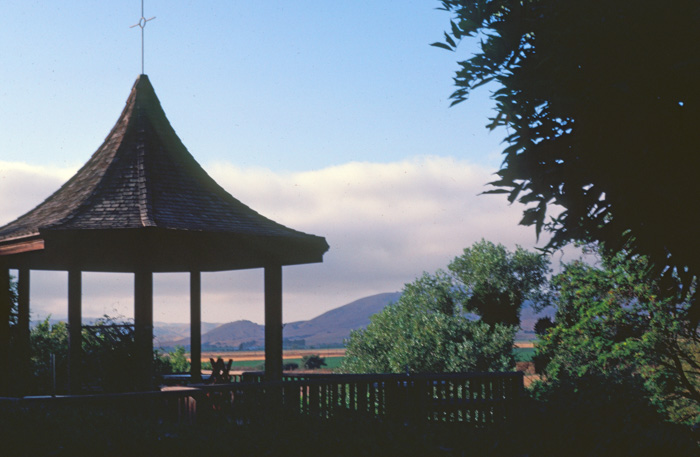 The infamous San Andreas fault runs past the mission church on the other side of the gazebo.
---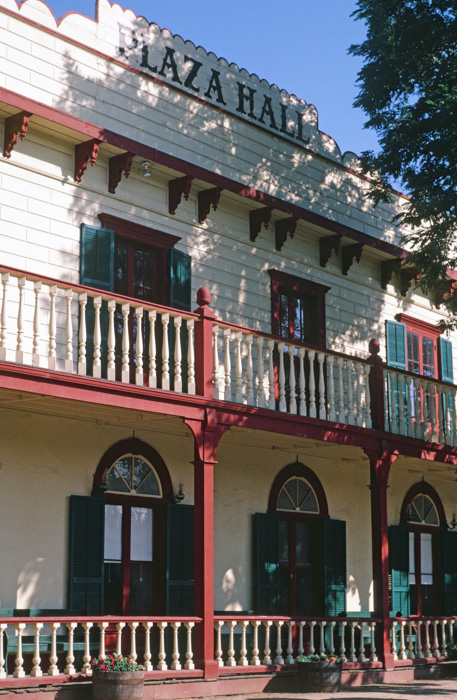 The San Juan Plaza has been declared an historic district.
It is a pretty little town and we returned later with friends to spend more time.
---
Click your "back" button to return to the previous page or click for our picture album.