Margaret's favorite airline was Air France, which meant that we often connected through Paris. On most of the trips that they ran we took a night or two to stay there.
---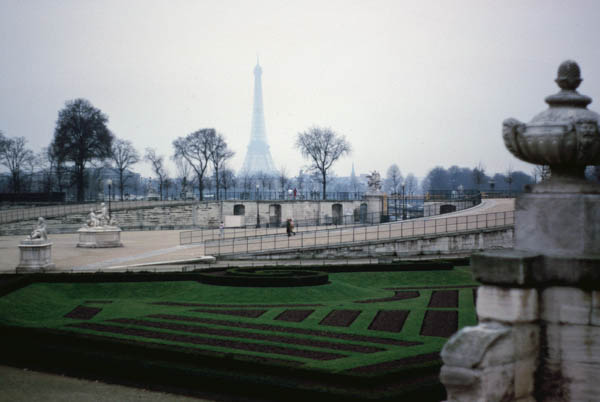 This was our first visit to Paris, so we made the rounds of the tourist high spots.
Our hotel was near the Tuileries Garden so we started there. We didn't visit the Eiffel Tower until another trip.
---
We passed the Grand Palais exhibition hall on our way to the Arc d'Triomphe.
---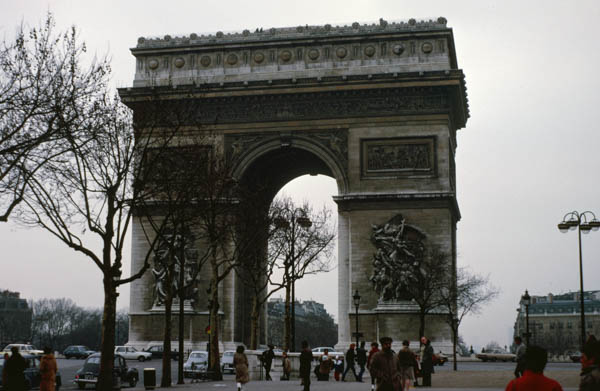 The Arc d'Triomphe was next on the list.
---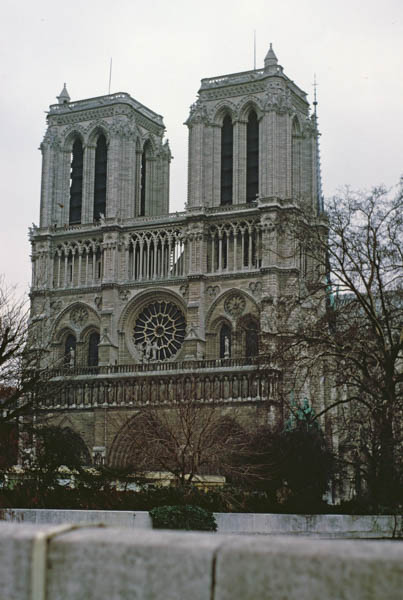 Notre Dame was our final touristic stop on this trip. I don't think we went inside.
That night a group went to La Taverne du Sergent Recruteur, a rollicking jolly place (not to be confused with the Michelin-starred Le Sergent Recruteur replacing it in the same location several years ago).
---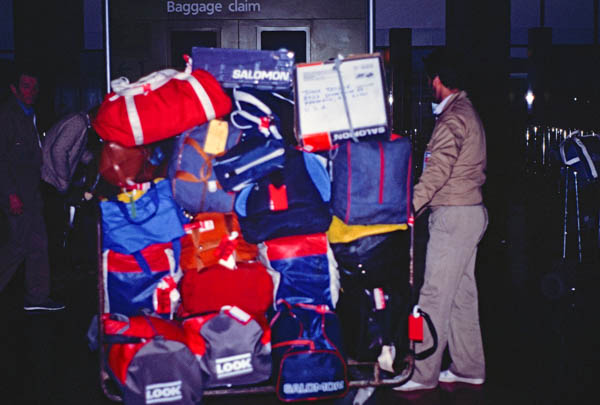 The next day we were headed back home.
Typical skier luggage: boot bags.
Another wonderful trip led by the Wyckoffs.
---
Click your "back" button to return to the previous page or click for our picture album.