Jim and I always took every opportunity to ski. He had a business trip to Sacramento in 1978 and I tagged along. During his business portion I hung out at the hotel and then over the weekend we headed up to Tahoe and Squaw Valley. We flew into Sacramento, stayed in Truckee for our ski days, then flew home out of Reno.
Jim had regaled me with many stories of his days at Stanford skiing North Lake Tahoe. I was looking forward to it.
In 2020 Squaw announced that it would change its name to something, TBD, less offensive to Native Americans. Some would say this is long overdue, others would say what's the point. We hope they change the name to Alpine Meadows since both areas are under one ownership nowadays.
---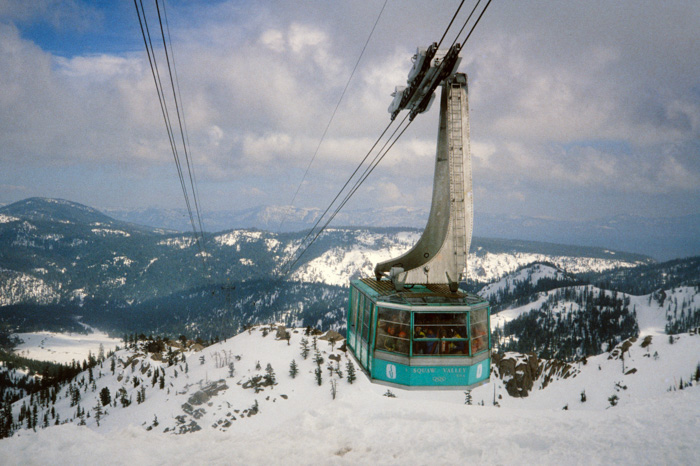 The tram carries skiers from the base to High Camp, which is the central point of the upper mountain.
Two months after our visit a horrible accident affected the tram causing several deaths and many more injuries. It still ranks as one of the worst cable car disasters.
---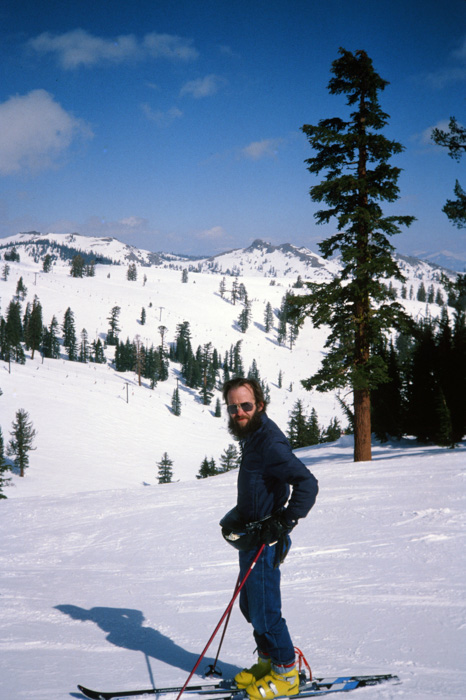 Jim -- back in the day when he still wore blue jeans to ski!
---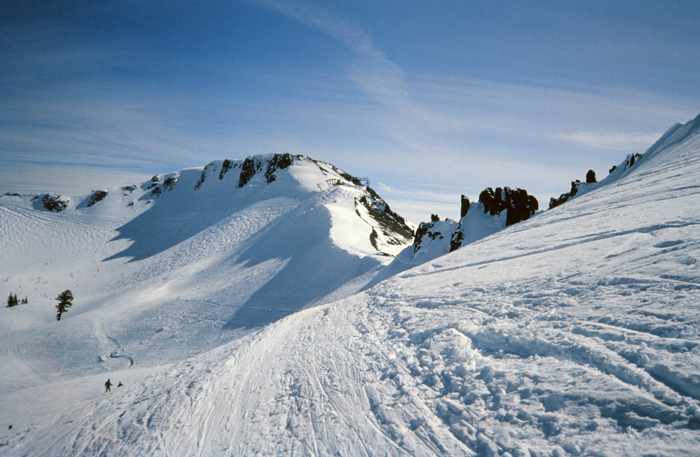 Sierra cement on Emigrant Peak.
You'll read on the WWW that there's no such thing, but I'm here to tell you that there is! Hard, wet, half frozen snow. Is it skiable? You bet!
I'll take it any day over blue ice or Eastern hard pack.
---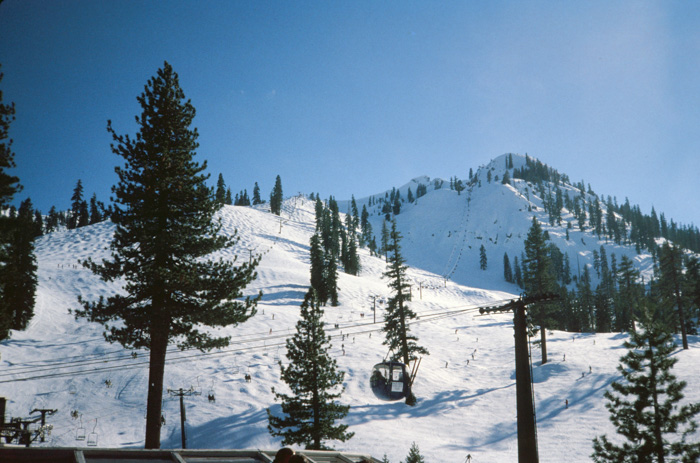 Looking toward KT-22. I think I actually skied, er, got down, KT-22 on this trip. Never tried it again, though.
---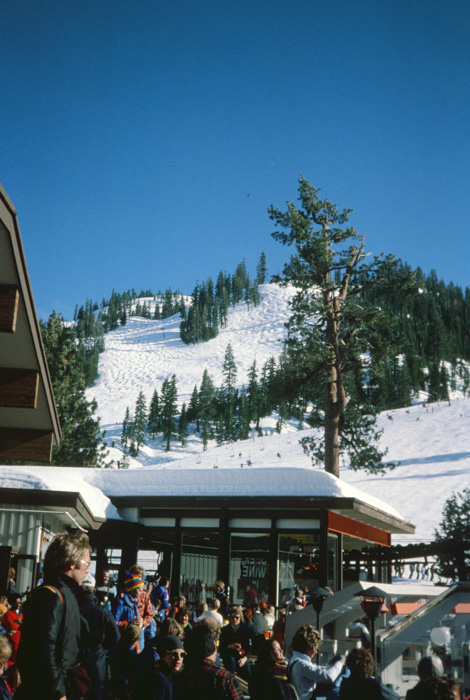 Lunch at the base. A typical weekend crowd.
---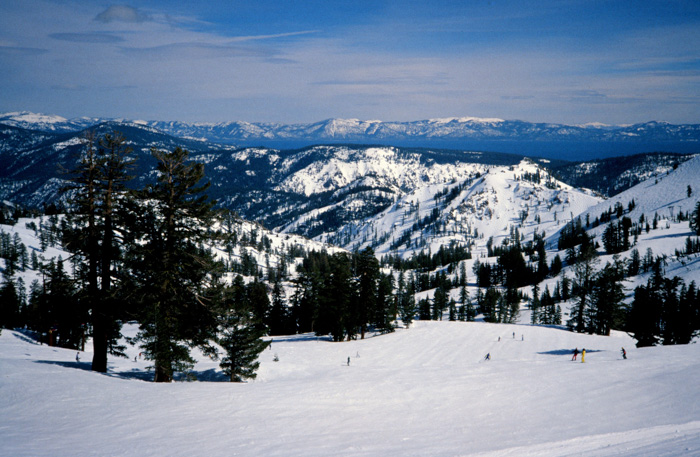 Looking toward Lake Tahoe from Squaw Peak.
---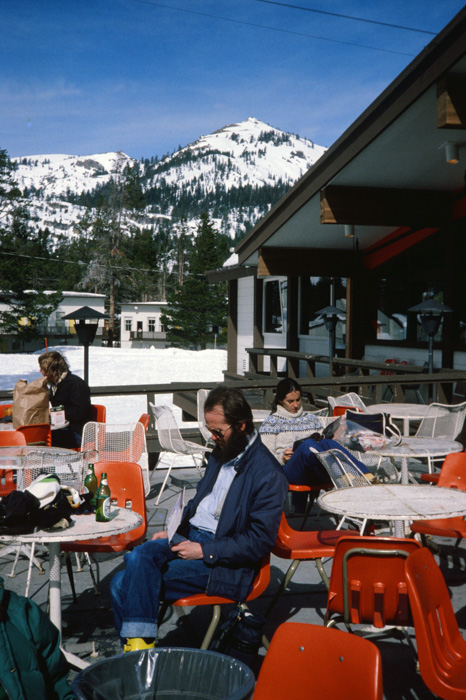 End of the day.
It was warm. This was the last time I ever skied without gloves regardless of how warm it got. I fell and sliced my thumb on an edge skiing down at the end of the day in the "mashed potatoes." I still have the scar. After this trip we learned to at least wear gardening gloves on the slopes regardless of the temps.
This was the first of many enjoyable trips skiing the Sierra Nevada.
---
Click your "back" button to return to the previous page or click for our picture album.