I had never heard of
Nikko
before, but found it to be a delightful place. The temples were less interesting than the
ryokan
where we spent the night and its
hot springs
. There was also a beautiful lake and my first and only experience with a rowboat. It was great fun in spite of the resulting blisters and sore muscles!
---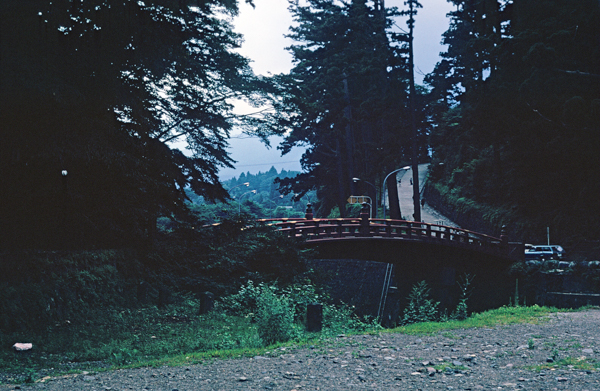 The Shinkyo Bridge is the gateway to the shrines & temples.
---
The shrines and temples of Nikko as a group are on the UNESCO World Heritage List. I think this is the Futarasan Shrine, which is associated with the bridge.
The shrine was founded in the 8th century, but the buildings at Japanese shrines, which are typically wooden, are continually being reconstructed, so the actual structure would be much newer.
---
Sorting out the shrines & temples at this late date with only cryptic notes on my slides is a challenge! I think this is the Toshogu Shrine based on the lanterns, pictured here with Peco.
---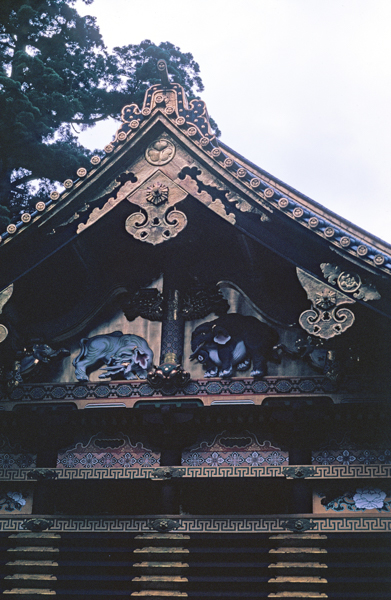 The various carvings were fascinating. The (maybe) original "hear no evil, see no evil, speak no evil" monkeys are here.
I preferred the elephant carving on the right. It is pretty clear that the carver had never actually seen an elephant, but he did a pretty good job.
The creature on the left appears to be some kind of saber-toothed tiger.
---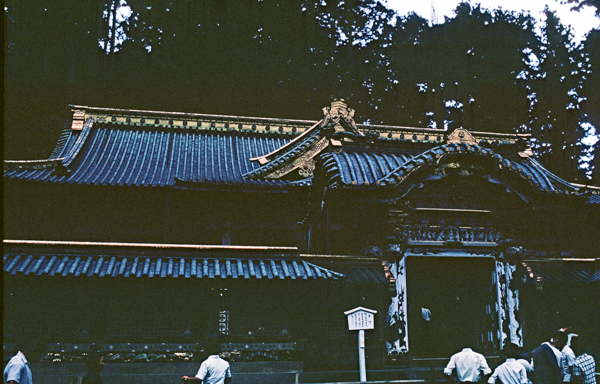 Yet another shrine or temple.
---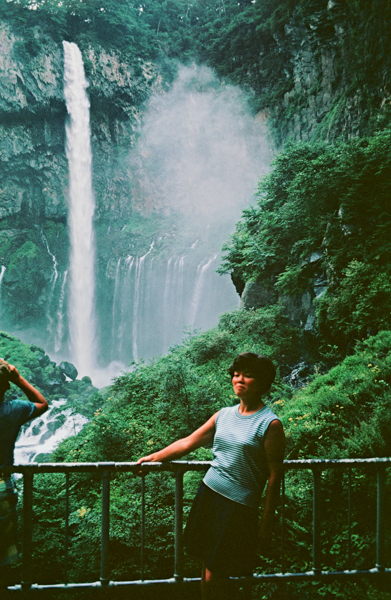 In addition to visiting the temples, we also saw this wonderful waterfall. It is called Kegon.
We would be spending the night at an inn on the lake that feeds this waterfall.
---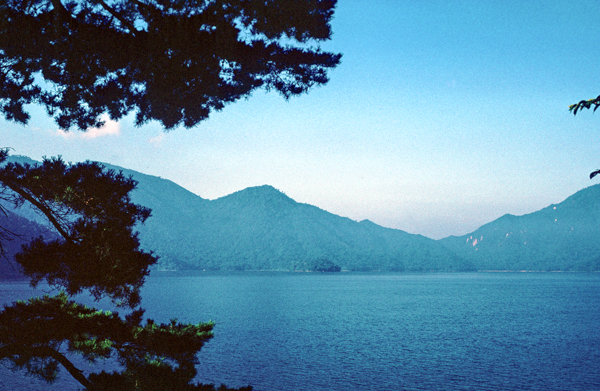 This is the view of the lake from our hotel. Click for a narrative of my experiences at this inn. It was an amazing place.
---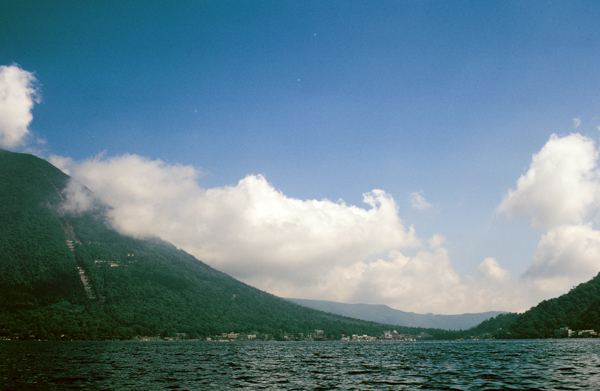 The next morning we rented a rowboat to travel out on Lake Chuzenji. It was a lot of fun.
After our lake excursion we were back on the train to Tokyo. It was a special experience to see a bit of Japan with a local's perspective.
---
Click your "back" button to return.