One day we visited Macau, at that time still a Portuguese colony. It has since been returned to the PRC as a "special administrative region," similar to Hong Kong. It is a very prosperous region with the economy dependent on gambling.
---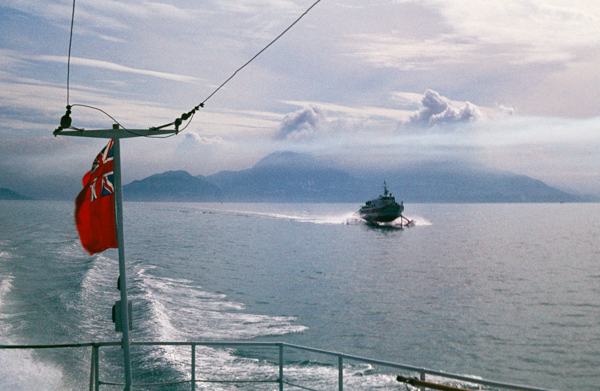 We traveled to Macau on hydrofoils. As I recall the trip took about two hours each way, maybe less.
I didn't run across a hydrofoil again until our recent trip to Russia.
---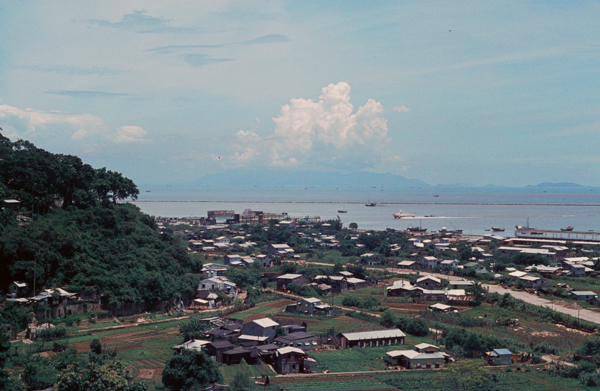 The colony was established in the 16th century as the main Portuguese port for the China trade. It is still a major port for Macau-based manufacturing.
This is an overview of the harbor.
---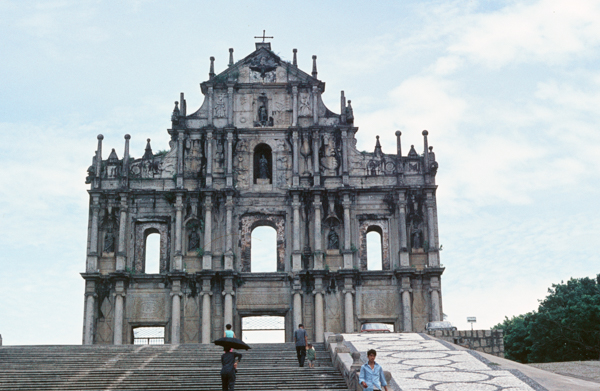 The ruins of an early 17th century Catholic church tower over the town. The adjoining school was destroyed by fire in the late 19th century.
The Macau city center has been declared a World Heritage Site. I don't remember much about it.
---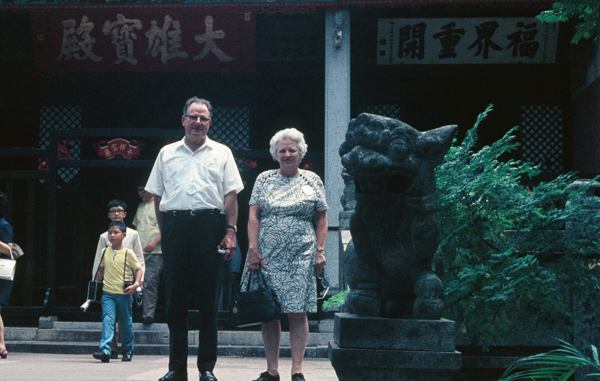 Buddhists founded the Kun Iam temple in the 13th century. The current buildings date to the 17th century.
---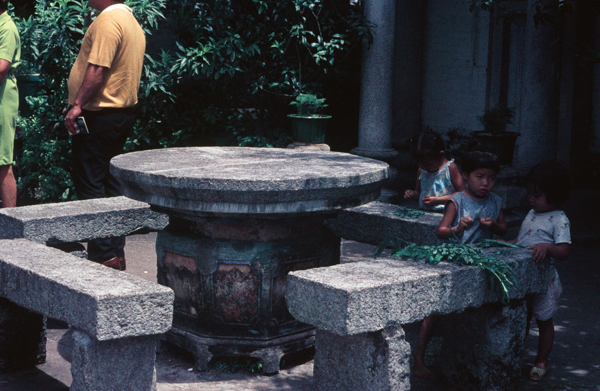 Representatives of the US and China signed the Treaty of Wangxia at this table in 1844. It opened China to US trade.
---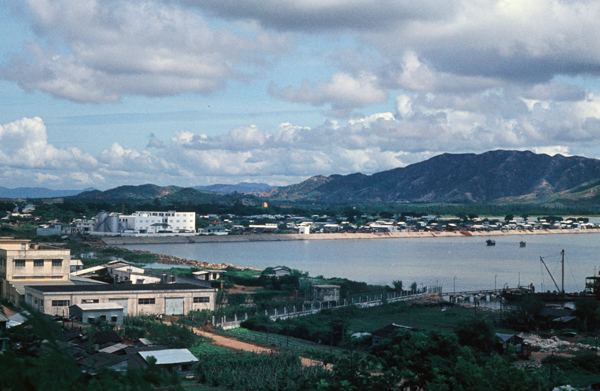 Another overview of Macau harbor.
---
We had to visit a casino -- a first for me. My father introduced me to the roulette table, but I was most fascinated by the dexterity of the workers sorting and stacking chips.
Gambling does not attract me. I get my thrills on a horse or on the ski slope.
---
Click your "back" button to return.