Tiger Balm is an ointment developed in China and now marketed worldwide. Once there were several Tiger Balm Gardens, including this one in Hong Kong. In the years since, the garden became an amusement park, and was finally sold to developers. Only the main house and its private garden remain.
---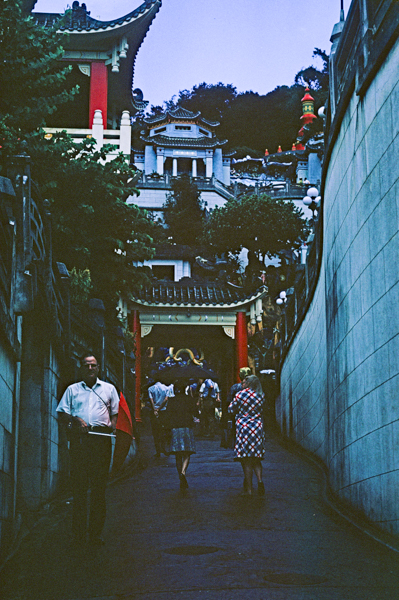 The garden was built on a steep hillside.
Again, my mother doesn't appear to have joined us for this excursion.
I must have forgotten my light meter because most of the Tiger Balm pictures are underexposed. Post-processing of the digital scans can only do so much
---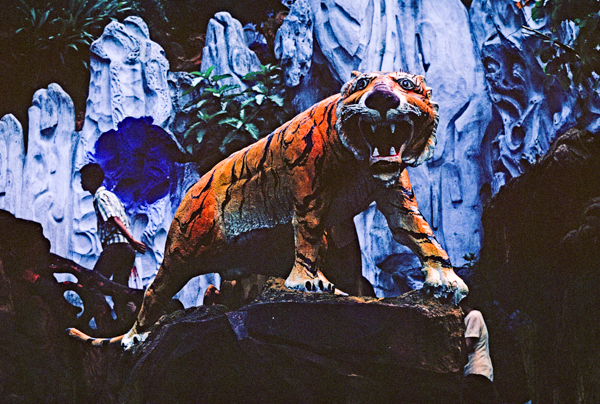 The signature tiger.
The gardens were full of fanciful sculptures and decorations.
---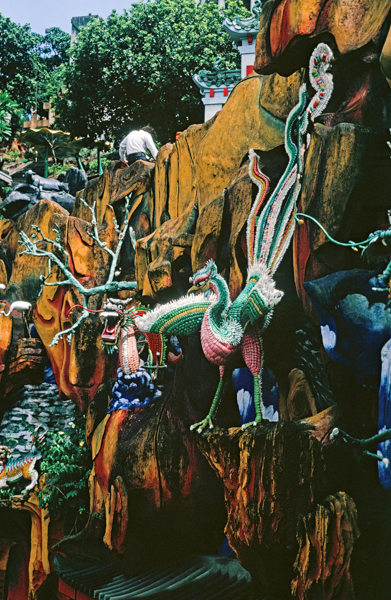 This colorful Phoenix shares a rock face with other mythical creatures.
---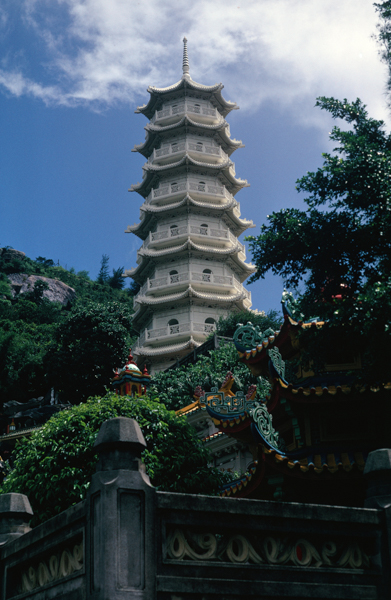 The pagoda was the most prominent part.
---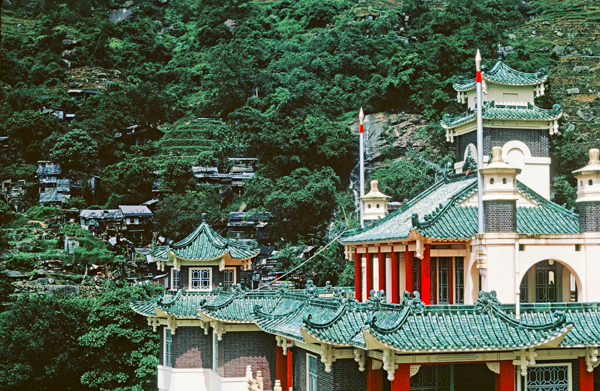 The residence is the only remaining building. It was build in the 1930s and is known as the Haw Par Mansion.
The buildings tucked into the trees on the hill opposite were also residences.
It has been turned into a music center.
---
Click your "back" button to return.