In addition to Hong Kong island and Kowloon right across the harbor, the New Territories comprised most of the land mass of the British protectorate. We signed up for a tour.
---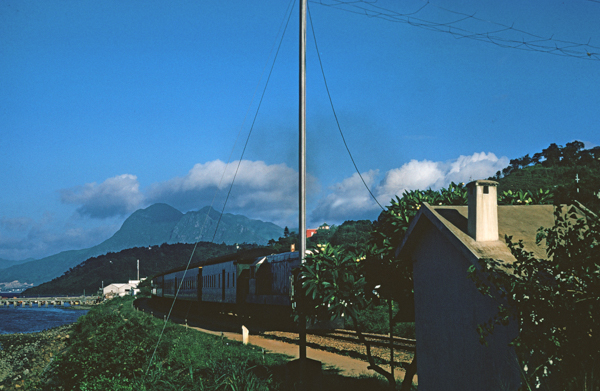 The Kowloon-Canton Railway is still in operation. At this point before the "opening" of the Peoples' Republic of China (PRC) I don't think the train traveled all the way to Canton (Guangzhou). As with all else to do with Hong Kong, much has changed since we were there.
---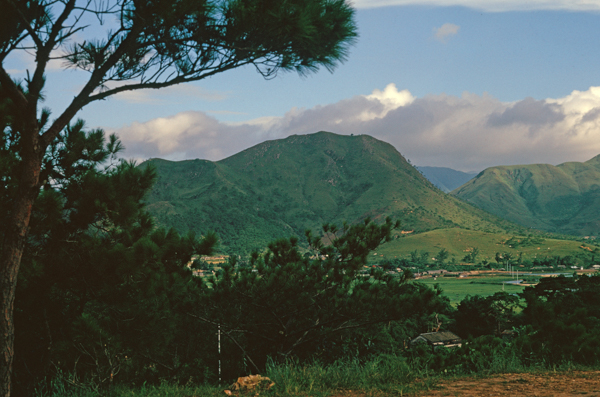 At the farthest extent of our tour we could look into PRC territory. This was prior to President Nixon's visit to China, which began official relations with the PRC. As far as I knew this was as close as I'd ever get to mainland China.
Many years later Jim & I did visit the PRC.
---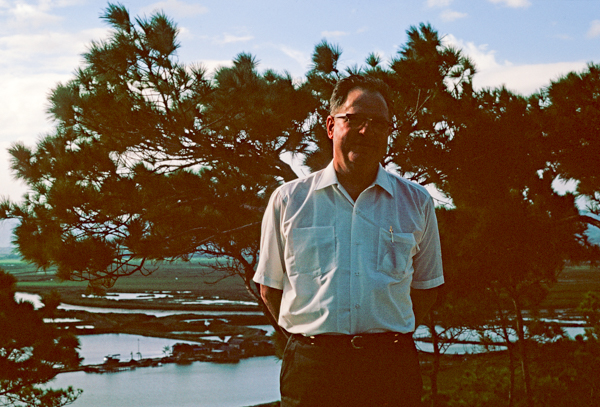 My father, Emmett Ward.
I don't recall whether my mother accompanied us on this tour, but since she isn't in the picture, perhaps she elected to stay back at the hotel for shopping.
---
My first experience with rice paddies. They looked just like the pictures in the books.
In this area at this time (July) the first rice crop would have already been harvested.
---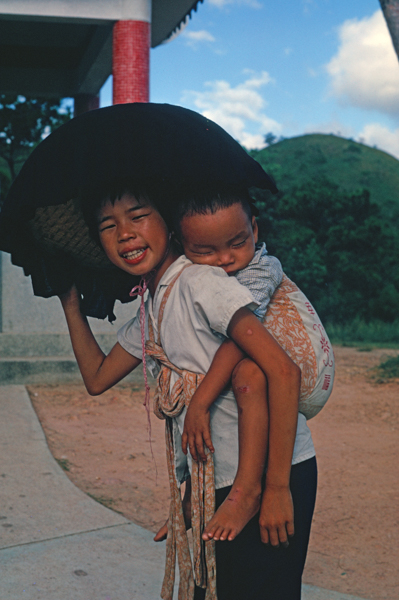 This youngster was running a thriving business posing for pictures. The cost was a Hong Kong Dollar. I have no idea what that translated to in US currency at the time. Probably not much.
I hope that she was carrying a sibling rather than her own child!
I have other pictures somewhere, including an old woman smoking a pipe, but I'm not sure where they are.
---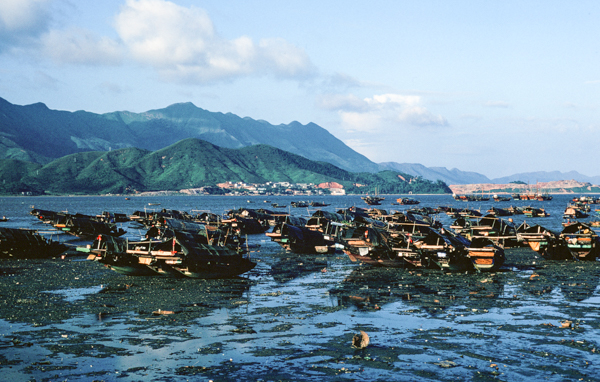 As we traveled back to Hong Kong proper we passed this "floating village." The tide was out so it wasn't floating at the time.
Such villages still exist, but to a lesser extent.
---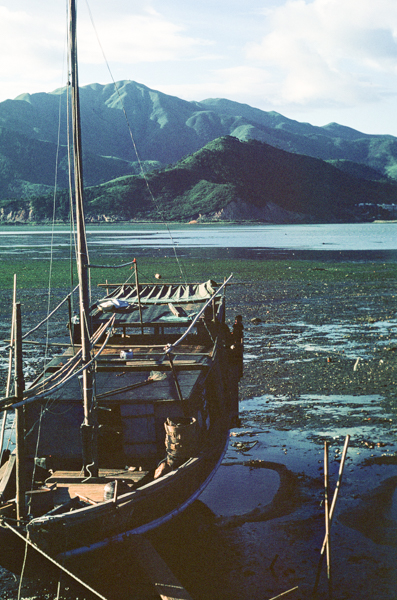 One of the homes (or businesses?) in the above village.
---
Click your "back" button to return.