The airline mislaid my bag between Ft. Sill and St. Louis. I was dismayed at the possibility of leaving for two weeks at the other side of the world with only the clothes on my back! We weren't to leave until the next day, however, and the bag caught up with me in the nick of time. Always carry on a change of clothes!
---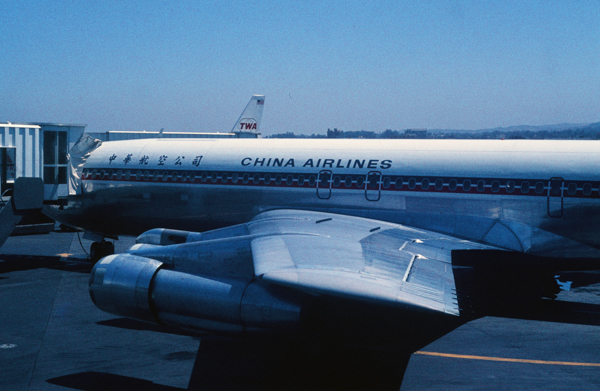 We flew from St. Louis to San Francisco to catch our chartered overseas flight. China Airlines is still in operation. The plane for this long, long flight was a cramped and packed 707.
The return home from Tokyo was on the now defunct Northwest Airlines. The 747 was new then and its enormity was amazing after the 707. The return flight was much more comfortable!
---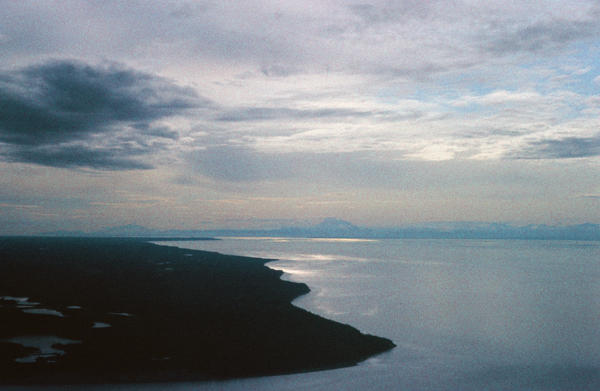 Our first stop was refueling in Anchorage. I took several pictures of Alaska from the plane because I had no idea I would ever get back. As it happens, I have.
---
In those days before draconian security it was possible to nip off the plane and out of the airport to take a picture during the short time it took to refuel the plane.
During this flight my folks insisted that I sit next to the window because they thought it would be the best place. I think it was the last time I willingly sat by the window on a long flight!
---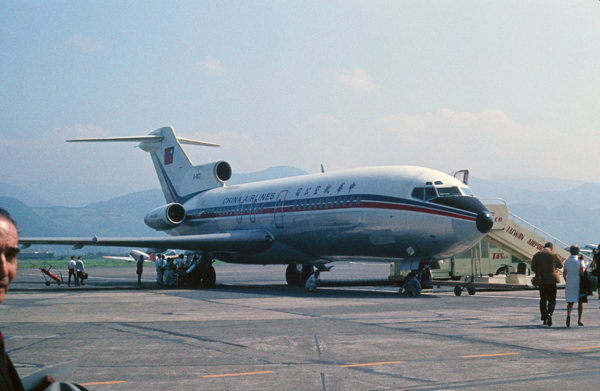 Our next stop was Taipei where we spent the night. All I recall about it was buying a small malachite egg in the hotel gift shop as a souvenir. I've never made it back to Taiwan.
---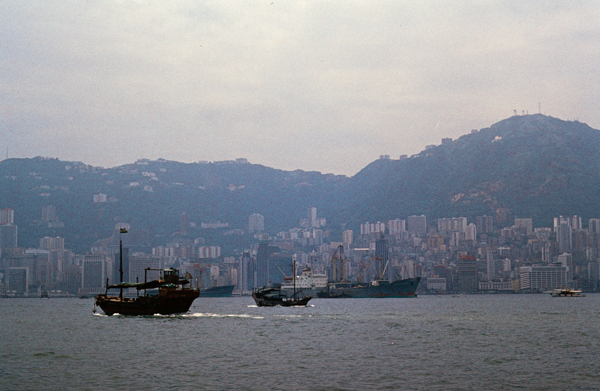 The next morning we arrived in Hong Kong. I think this picture was taken from the ferry between Kowloon, where the airport was located, and Hong Kong Island where we stayed.
---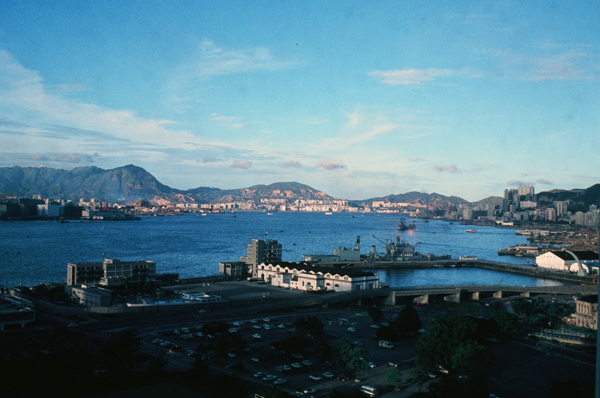 Our hotel was close to the waterfront and had a wonderful view of the harbor. It was attached to a huge shopping mall, which put my mother in Seventh Heaven. She had a some dresses and suits tailored for her and I had a cheongsam made to fit me.
I kept that dress for many years, until we downsized and moved into a retirement community.
---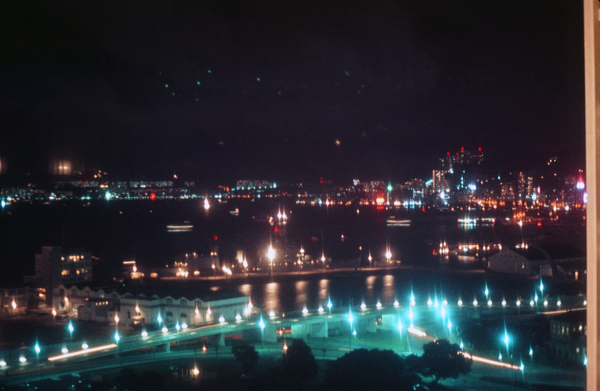 More-or-less the same view at night.
Other purchases that my mother made were a banquet-sized tablecloth that she planned to use for my wedding (sorry about that, Mama) and material to make new curtains for her home. She was surprised to be told by local shopkeepers that the best fabrics came from the US. That's a sad history, but recently production has been moving back to the US.
---
Check out the various day trips to see more of Hong Kong Island and the surrounding areas. Then come along to Japan.
Click your "back" button to return.